Verdantix, an independent research firm, has named UL Solutions a leader in its 2022 Green Quadrant for Enterprise Carbon Management Software report. UL Solutions UL 360 software scored highly for its greenhouse gas (GHG) calculation and modeling capabilities, flexible reporting options and large emissions factors library.  
"Comprehensive carbon accounting is essential in the efforts to reverse climate change," said John Genovsi, executive vice president and president of Software and Advisory, UL Solutions. "Collecting carbon data allows companies to discover exactly where emissions are being produced and where they're being absorbed. For UL Solutions, being named as a leader underscores the robustness of our carbon management software and in-house expertise."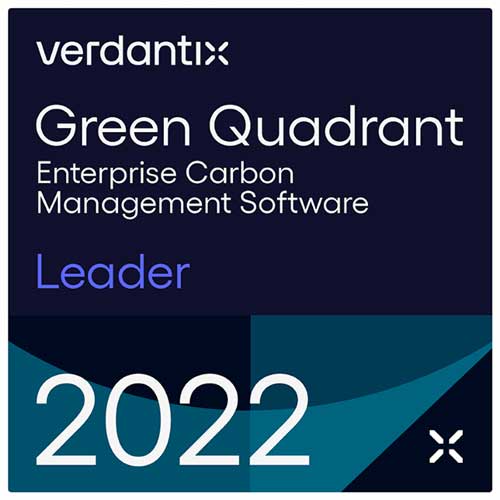 Verdantix previously recognized UL Solutions in June 2021 as a Top Provider of environmental, social and governance (ESG) reporting software, citing UL 360 software for its real-time risk analytics, superior data access and visibility. They also cited its product stewardship and operational ESG program, disclosures and reporting management capabilities.  
Whether it's sustainability, carbon or ESG data, UL 360 helps customers all over the world gather, analyze and communicate data in one place. The software meets a range of external requirements, including the Sustainability Accountability Standards Board (SASB), Carbon Disclosure Project (CDP), Global Reporting Initiative (GRI), Dow Jones Sustainability Index (DJSI) and UN Global Compact.  
In addition to automating reporting activities, UL 360 gives its customers the data they need to create and track new sustainability initiatives in their organization's sustainability reports. 
Verdantix determined its enterprise carbon management software findings after conducting desktop research, live briefings and reviewing each software provider's answers to a comprehensive questionnaire. 
To view the 2022 Green Quadrant for Enterprise Carbon Management Software report, visit Verdantix. 
Discover more about UL Solutions and UL 360 software by visiting UL.com/360 for detailed information. 
X
Get connected with our sales team
Thanks for your interest in our products and services. Let's collect some information so we can connect you with the right person.