On Nov. 3, 2022, UL Solutions experts met with Connectivity Standards Alliance (CSA) to hold the Global First-batch Matter 1.0 Certified Clients Technology Exchange Summit at SongShan Lake. At the summit, UL Solutions, CSA and Thread Group had an extensive theme discussion and technology exchange with first-batch Matter-certified manufacturer representatives from around the world.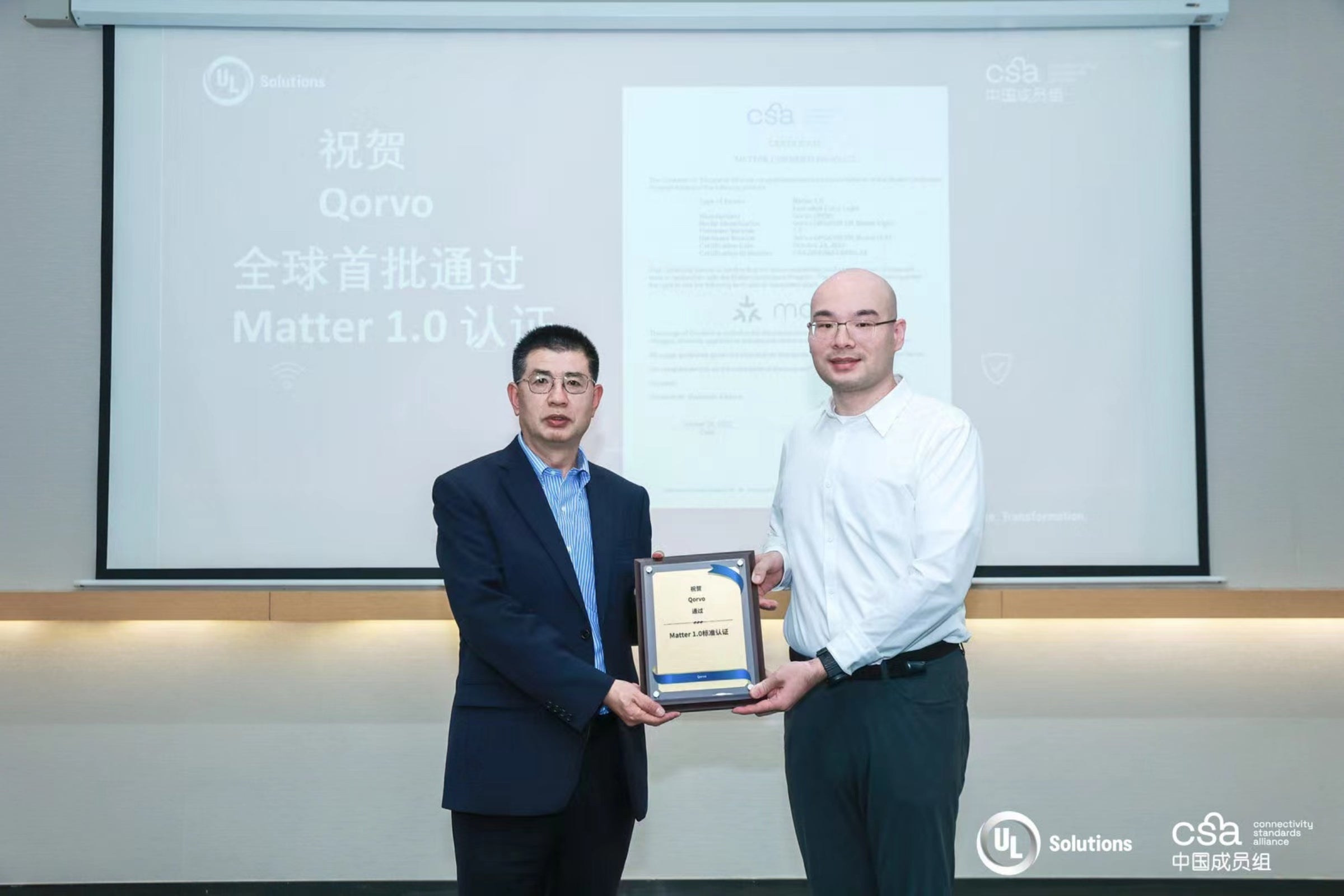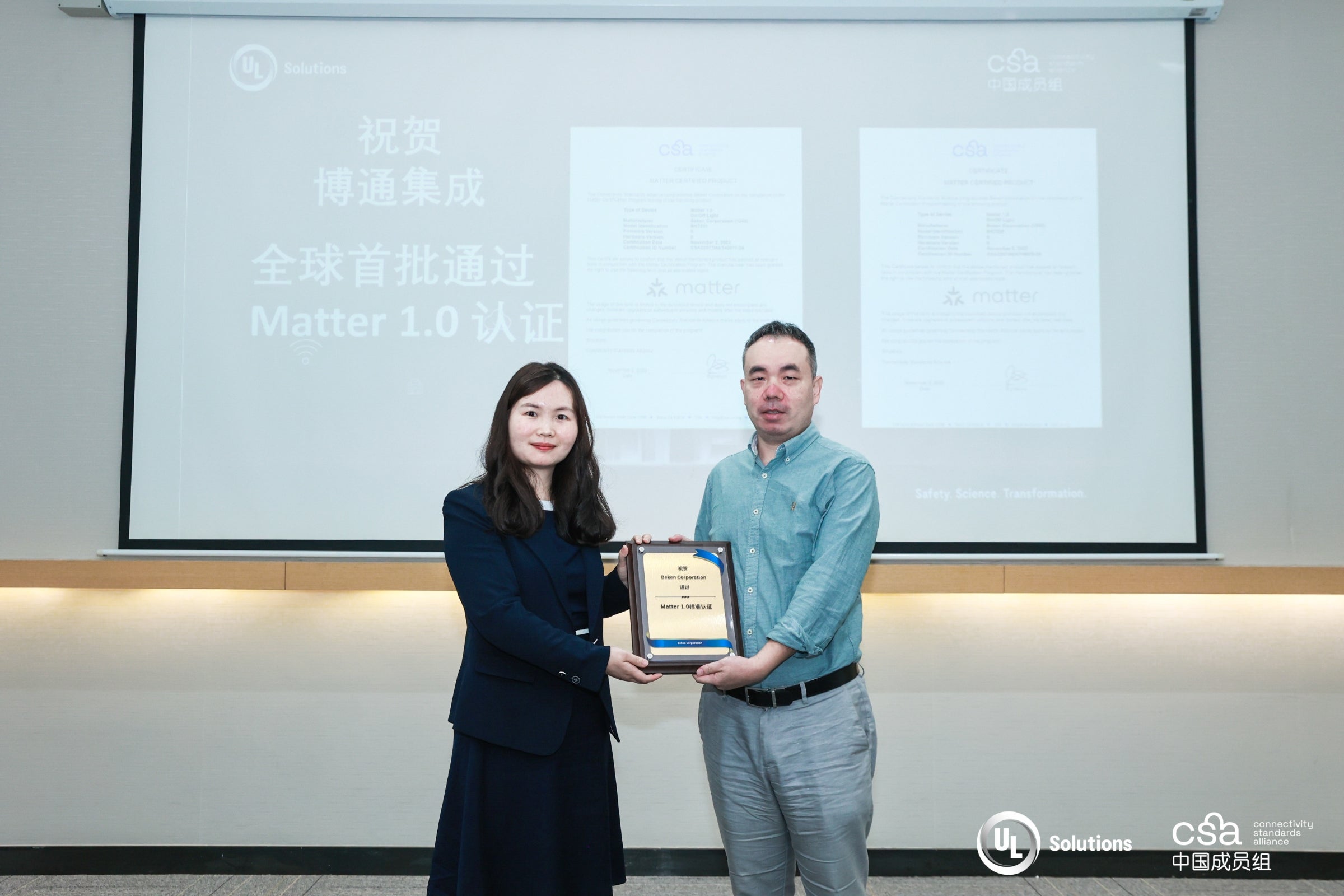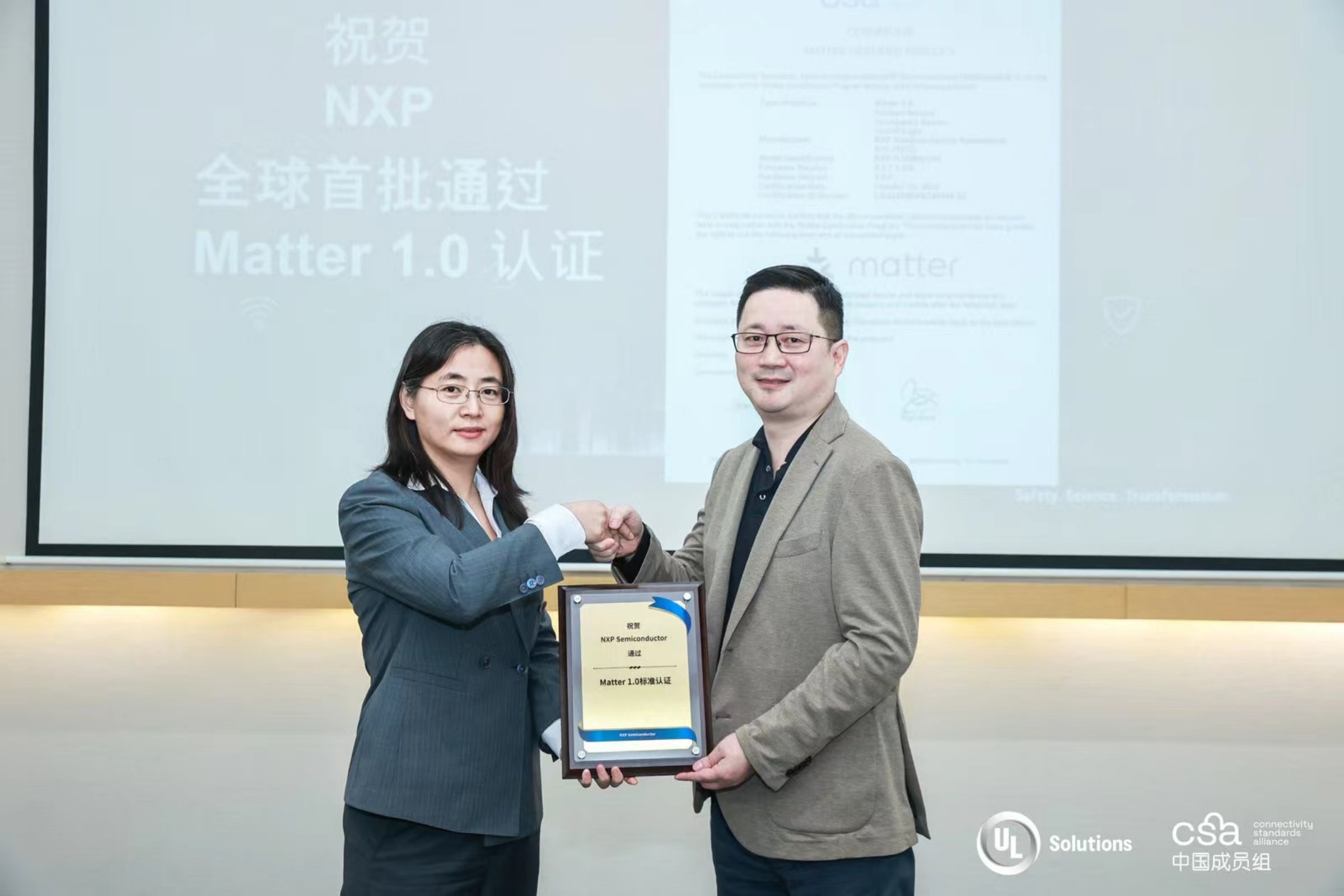 On Oct. 5, Connectivity Standards Alliance (CSA), an international organization composed of 550 tech companies dedicated to developing open standards for IoT, announced the official release of Matter 1.0 technical specifications. The Certification Program was opened at the same time. This marks a new era for the Internet of Things (IoT), from chips to retail. Alliance member companies from all parts of the IoT ecosystem now have a complete set of solutions to provide the market with a new generation of products that can interconnect across brands and ecosystems, enabling consumers to enjoy a safer and more convenient experience.
"In particular, I would like to express my gratitude to all of you for your close cooperation and to CSA for its efforts in developing the Matter standard," Yu said. "The Internet of Things is very big, and Smart Home is the most basic application in Smart City. We've seen a lot of different protocols before, but Matter is precious, as it is a reliable, secure and consensual protocol we can access in the industry."
"UL Solutions has been actively involved in related testing activities since early 2020 and has been in close cooperation with CSA," Yu continued. "UL Solutions' SongShan Lake IoT Lab in Dongguan (UL.IoT.SSL) is accredited for testing HomeKit and works with Alexa, OCF and Thread. It is an IoT laboratory with rich testing experience and the only one with both Matter and Thread testing qualifications in China. We believe we can help domestic and foreign chip, module and terminal manufacturers break through the technical barriers between the upstream and downstream of the industrial chain. We will also work with CSA to promote the development of Matter standards in the smart home industry."
Yang thanked UL Solutions for providing a platform for communication.
"Compliance and interoperability can only be ensured through testing and certification. Matter 1.0 is the result of a concerted effort by our industry peers, and we would like to thank UL Solutions for its continued support and efforts for CSA. At present, you can find on the CSA official website that dozens of products have gone through the certification process and earned the certification. Matter is bringing an epic revolution, which will not only affect the existing communication protocols but also change the landscape of the chip and terminal device manufacturing market. In order to stand out in this competition and come out on top in the industry, doing a good job in product certification testing through high-quality testing and certification services is the key," Yang said.
Matter has long been a hot topic throughout IfT, especially in the Smart Home industry. It aims to achieve communication between smart home devices, mobile applications and cloud services and defines a specific set of IP-based network technologies for device authentication. As an open set of specifications, Matter protocol has good compatibility and interoperability.
At the meeting, guests made keynote speeches relevant to each company's situation — putting forward many constructive ideas and suggestions, which elicited positive responses.
In addition, the expert team from UL Solutions introduced the basic policy and test points of Matter certification and set up a Matter test environment on-site to demonstrate the test situation of the specified project. The guests had lively, insightful discussions and extensive exchanges, promoting a deeper understanding of the essential points of Matter testing.
UL.IoT.SSL is currently the only laboratory in China with both Matter and Thread testing qualifications. Our strengths in Matter 1.0 certification include:
Global team of 15 experts with thorough Matter testing and data review experience.
Matter tech experts who have been involved in writing the Matter standard.
Involvement in developing the certification policies and procedures as well as the Chinese version of the test SOP in CSA China Working Group (CMGC).
Have HomeKit, Works with Alexa, OCF and Thread testing qualifications.
X
Get connected with our sales team
Thanks for your interest in our products and services. Let's collect some information so we can connect you with the right person.