NORTHBROOK, Ill. – Jan. 15, 2015 -- The following is notification from UL to consumers and retailers that the LED tubes identified below bear an unauthorized ENEC-15 Mark. These LED tubes have not been evaluated by UL to any standards for safety and it is unknown if these LED tubes comply with any safety requirements.
Name of Product: T8 LED Tubes, Models T8G0104X12040W-06, T8G0254X12040W-15, T8G0254X12040W-12, T8G0304X12040W-15, T8G0304X12040W-12, T8G0354X12040W-15
Manufacturer: I-SAVE energy GmbH
Identification: The product bears an unauthorized ENEC-15 Mark and the following:
i-SAVE T8 LED Tube
Model: T8G0254X12040W-12 (may vary)           Voltage: 90-240 V 50/60Hz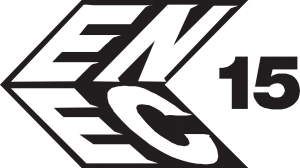 Photo of the product: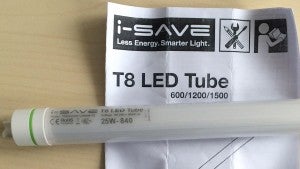 Sold at: Known to be sold at www.installerdirect.com and may have been sold at other locations.
About UL
UL is a premier global independent safety science company that has championed progress for 120 years. Its more than 10,000 professionals are guided by the UL mission to promote safe working and living environments for all people. UL uses research and standards to continually advance and meet ever-evolving safety needs. We partner with businesses, manufacturers, trade associations and international regulatory authorities to bring solutions to a more complex global supply chain. For more information about our certification, testing, inspection, advisory and education services, visit http://www.UL.com.