By: Kongpob Rattanakornkun, Thailand Regulatory Program Expert.
Electricity Generating Authority of Thailand (EGAT), the program owner of Label no.5 (Energy label) held a meeting with manufacturers/importers of Lighting products to align the implementation of new energy efficiency criteria and a new Label no.5 for lighting products in 2019.
Since January 1, 2019 onward, Manufacturers/importers who supply the lighting products that comply with label no.5 program shall apply the new label no.5 on products/packaging according to the conclusion from EGAT meeting as follows.
Compact Fluorescent lamp;
         Testing standard: TIS 2233-2548, TIS 2310-2556 (Required in-country test)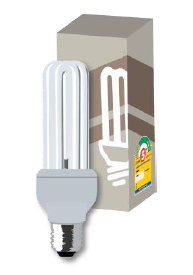 LED lamp - MR16, PAR30/38, Bulb E27, Tube T8, High/Low Bay;
         Testing standard: IES LM79 – 08, IEC 62612:2013, IEC 62722-2-1 (Required in-country test)

Example of new label no.5; (Enhance the Energy efficiency criteria by adding the no.5 with 1-3 stars)

Remark:
EGAT requires the applicant to show the TISI license of each product before receiving the label no.5 from EGAT to ensure that this product complies with TISI mandatory standards.
How UL can help:
UL's Thailand laboratory can assist the client by delivering full testing solutions as follows:.
Handle the energy efficiency testing (in-country test) and EGAT application submission to achieve label no.5 issuance.

Handle the TISI testing (in-country test) and TISI application submission to achieve TISI license issuance.
Contact point:
Underwriters Laboratories (Thailand) Limited.
Address: 888 Moo 5, Samrong Nua, Muang Samutprakan, Samut Prakan 10270, Thailand.
Phone number: +66 2106 9600
Email: [email protected]