Written by: Chian Haw YONG - ASEAN and Greater China Global Market Access Lead
Singapore regulates gas cookers with an automatic burner control system for a mandatory Singapore Safety Mark according to EN 30-1-4 and IEC 60335-2-102. In the past, Singapore suppliers could only approach the regulator, Enterprise Singapore (ESG), to perform a direct certification and registration since no CO was accredited and designated for these standards.
UL helps customers with market access for their gas appliance products into Singapore. UL's laboratories in Singapore are the first and only accredited and ESG designated CO for issuing Singapore Safety Marks according to EN 30-1-4 and IEC 60335-2-102. UL's complete scope for gas appliances product are listed below for reference.
Gas appliance products

Certification standards

Gas cooker

EN 30-1-1

Forced-convention gas oven

EN 30-1-2

Glass-ceramic gas hob with enclosed covered burner

EN 30-1-3

Gas cooker with Automatic burner control system

EN 30-1-4

IEC 60335-2-102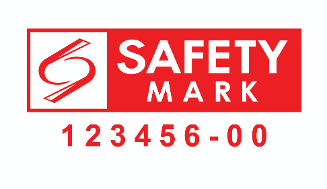 To apply for Singapore Safety Mark for gas appliance products, a test report issued by one of the following test laboratories is required:
IECEE CBTL (for electrical)

ESG recognized test laboratory (

UL's gas test laboratory in Carugate, Italy,

is recognized for all required certification standards)

ISO 17025 accredited test laboratory by ILAC-MRA signatory accreditation bodies
UL test laboratories across the globe qualify for all above requirements, and with UL Singapore are now also able to offer certification services to help obtain the Singapore Safety Mark COC for gas appliances. It's never been easier for UL customers seeking to market their product in Singapore.