ISA/IEC 62443 is a family of standard that increases the security of industrial automation and control systems (IACS) against cyber attacks. The standard provides a systematic and practical approach to cybersecurity for industrial systems and individual products. From initial risk assessment to operations, UL Solutions provides professional expertise in the essential areas of the standard, including processes and capabilities at the system and individual product levels.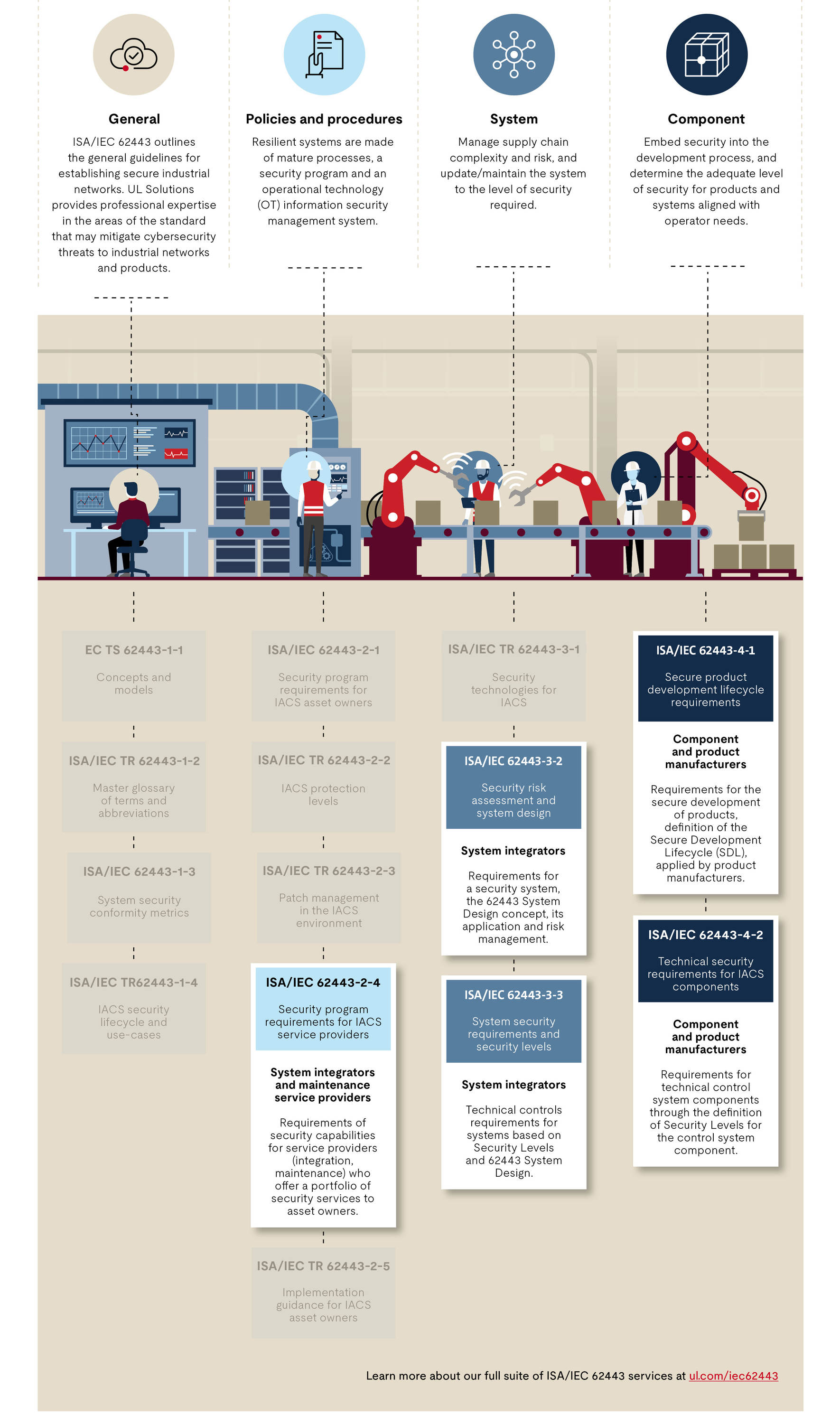 ISA/IEC 62443 Infographic
236.61 KB
X
Get connected with our sales team
Thanks for your interest in UL's products and services. Let's collect some information so we can connect you with the right person.