Identify engaged buyers with UL's Connect
ULProspector.com connects you with thousands of industry professionals who are looking for materials to purchase. And, UL's Connect allows you to engage with buyers who are interested in your products. When someone engages with your technical data, we provide you their complete contact information including name, company and products of interest. You can also aggregate customer activity to identify trends and opportunities. Insights are sent to you in real time.
Manage buyer interest with flexibility and ease
Marketing and sales intelligence are available in real time on any internet connected device.  Many easy-to-use features put you in charge of how you want to receive and follow-up with potential buyers.
Maximize time and resources with ranking and grouping tools
Personalize a dashboard for each salesperson
Create and share target lead groups with a team member
View current and historical market trends with the click of a button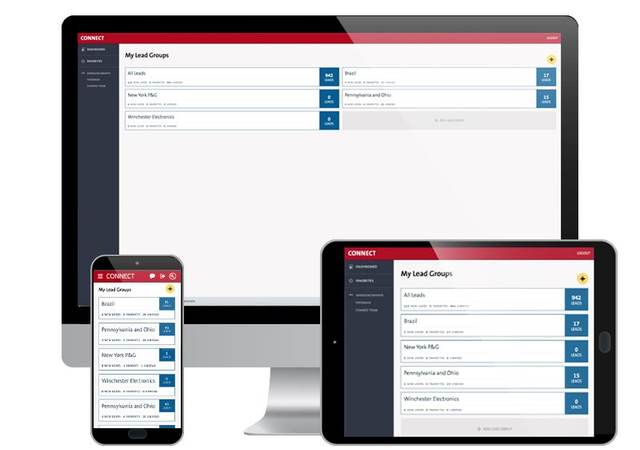 Maximize business results
With Connect, you can quickly pinpoint trends and opportunities using product interest data specific to your company. Analytical tools are flexible and help you:
Plan and forecast
Identify gaps
Capitalize on business opportunities
Understand the impact of marketing investments