Leading and acting on our aspirations
UL Solutions is dedicated to working for a safer world and we are honored by the opportunity to focus on creating a more diverse workforce while working toward our mission every day. Our focus on diversity, equity and inclusion (DEI) is underpinned by our Ways of Working behaviors of Change Mindset, Connectivity, Customer Centricity, Decisiveness and Accountability, and continues to empower us to build a culture where all employees lead from and act on these concepts. Through Connectivity, our employees strive to build connections that help others feel motivated, engaged and included. It goes beyond collaboration – it inspires a culture of belonging that enables development and growth. Because we know when people can fearlessly be their authentic selves, all of us can grow and prosper.
A message from Jennifer Scanlon, president and chief executive officer of UL Solutions.
---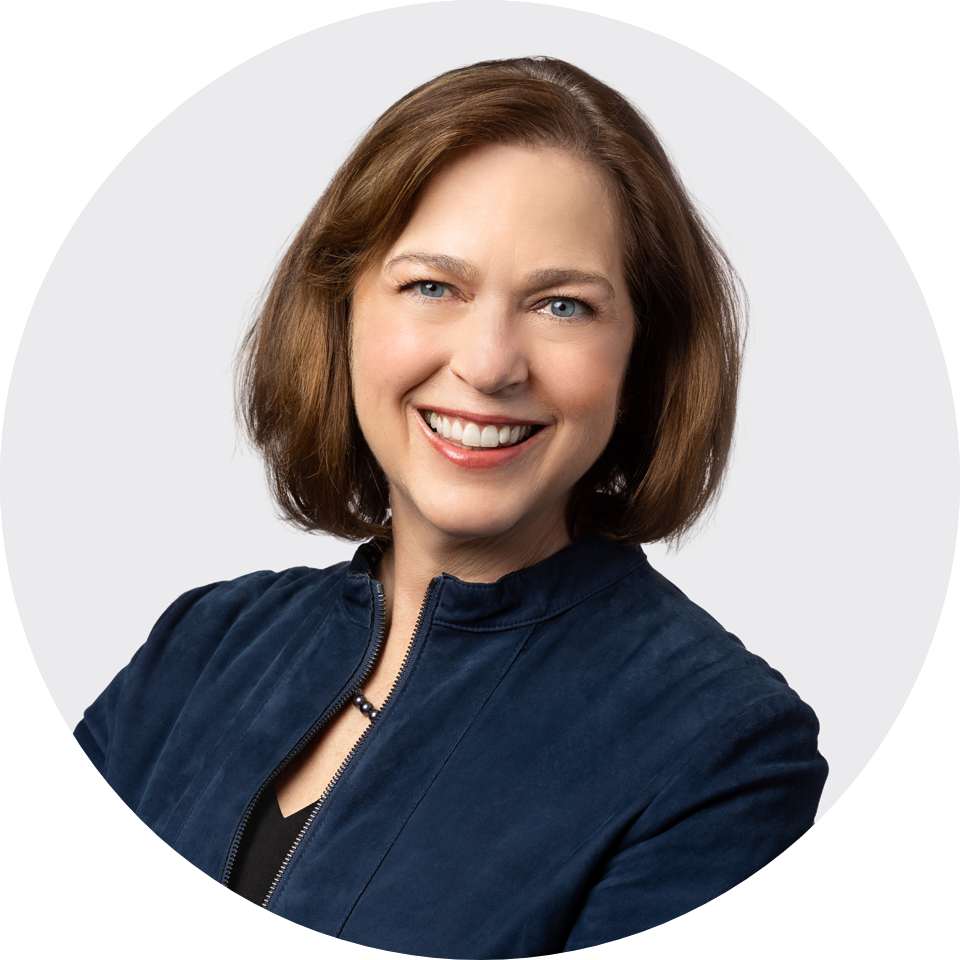 Diversity, equity and inclusion are critical to our commitment to deepen and enrich our culture where all employees are able to bring their best, full selves to work in a place of collaboration, respect and trust.
As a global company with a multigenerational workforce, UL Solutions works to embrace diversity in all its forms — race, ethnicity, age, national origin, sexual orientation, cultural identity, gender identity and expression, and physical and mental ability.
We also celebrate diversity of thought. Whether by background or instinct, those individuals who shine a different light on the same problem help to improve outcomes and serve as catalysts for innovation and more effective teams.
Truly, diversity in all its variations is a force multiplier.
Looking back on my three years as the first female CEO in the history of UL Solutions, I am proud of the strides we have made in our DEI initiatives as we publish our second report.
We were deliberate about evaluating DEI in 2020 for the first time in our history to guide our path and ensure transparency in reporting on our progress. I'm also pleased that many DEI initiatives originated with our employees, such as the UL Solutions Inclusion Promise that thousands of our employees have signed.
Throughout this report, you will see the systemic progress that we have made, including our work in diversifying our representation in leadership through senior leader hires and promotions of women and persons of color.
The pandemic has reshaped the world in subtle ways. Today, a majority of people now choose employers based on connecting them to a purpose beyond profit.
At UL Solutions, purpose unites us. Our mission of working for a safer world not only differentiates us in the marketplace and attracts people who share our commitment but also sets high expectations for the culture we create through every interaction every day.
UL Solutions stands for trust. The public trusts our brand and the UL Mark.
In 2022, we are bringing a fresh focus on trust, the very foundation upon which our company was built 128 years ago. Trust creates a culture of physical and psychological safety and inclusion as it reinforces the dignity of every employee. We will deepen our commitment to DEI through our efforts to strengthen internal trust to build a culture that enables us to grow, transform and thrive.
Implicit in our Ambition to serve as our customers' most trusted, science-based safety, security and sustainability partner is our dedication to an inclusive, diverse and equitable society. It means emphasizing our commitment to what we have pledged, defining what diversity means to us at UL and strengthening bonds with our employees, our customers and our communities.
That's what we embrace at UL Solutions.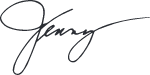 Jennifer Scanlon
Pronouns: she, her, hers
President and chief executive officer
"Truly, diversity in all its variations is a force multiplier."

Jennifer Scanlon
President and chief executive officer, UL Solutions
A message from Linda Chapin, EVP and chief human resources officer, UL Solutions.
---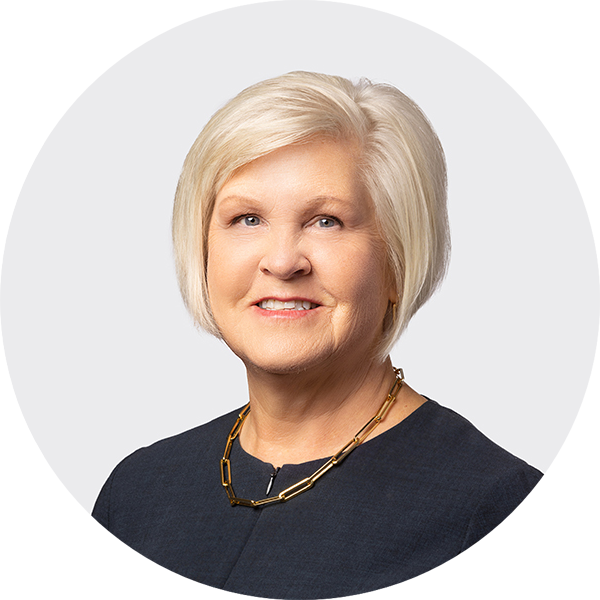 At UL Solutions, we are committed to building a safer world, representative of all communities where we live and work across the globe.
Our Diversity, Equity and Inclusion journey continues to evolve as we advance our initiatives and further integrate DEI into the very fibers of our organization. This means creating welcoming, accessible conditions in the workplace and encouraging our 14,000+ employees to bring their true selves to work. We want to learn from each other as we work together to solve our customers' challenges in communities worldwide.
Our DEI path has been intentional and transparent. In 2019, we focused on building the case for DEI. In 2020, we built the core and announced our commitment to address inequities within UL through representation and system-wide goals. Last year, we produced an inaugural report on our 2020 efforts to hold ourselves accountable and we will continue this path of accountability.
This year, we focused on building the connected culture of DEI. We achieve this through a robust educational program focusing on empathy, authenticity and accountability. For example, our annual three-day DEI Summit featured keynote presentations, interactive workshops and panel discussions addressing the theme of advancing equity throughout the organization. In our day-to-day interactions, we work to make each other feel motivated, engaged and included.
We have seen progress in integrating DEI into the business as we've established our DEI dashboard to measure progress, which is imperative to bring consistency and transparency in holding ourselves and each other accountable across UL Solutions. Throughout this report, you will see how we have brought our DEI ecosystem, comprised of our workforce, workplace, marketplace and education pillars, to life through meaningful action.
Thank you for taking the time to read our 2021 DEI report.

Linda Chapin
EVP chief human resources officer, UL Solutions
"Inclusive perspectives are critical to achieving our safety mission."

Linda Chapin
EVP and chief human resources officer, UL Solutions
Leadership summits

Our annual Diversity and Inclusion Leadership Summits are company-hosted events featuring speakers working outside of and within UL Solutions as thought leaders, advocates and business leaders in DEI. These discussions help us connect, inspire and innovate how we build our globally inclusive culture.
2017
We focused on "Creating Growth Through Diversity and Inclusion."
2018
The central topic was "Inclusive Change: Embrace, Transform, Empower."
2019
Our focus was "Inclusive Culture: Connect. Inspire. Innovate."
2020
We hosted regular digital engagements, shifting our annual summit to early 2021.
---

2021
We shifted to a virtual format for our three-day summit around the theme, "Advancing Equity: Empower. Commit. Act." The event was open for all to attend, and more than 2,000 employees participated.
Featured Speakers: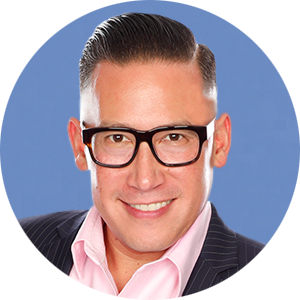 Jayzen Patria
personal branding expert and diversity and inclusion
thought leader and advocate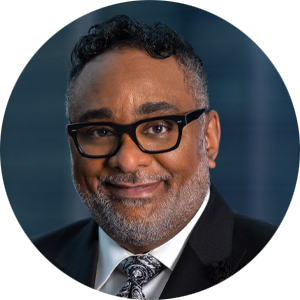 Tyronne Stoudemire
chief diversity officer, Hyatt Hotels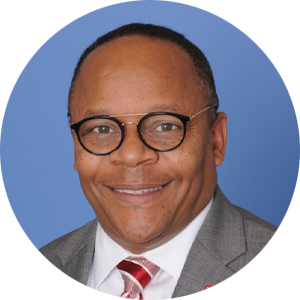 Carlos Cubia
SVP and global chief diversity, equity and inclusion officer,
Walgreens Boots Alliance