Overview
We can help you understand what you need to bring HazLoc products to your target markets in:
China – CCC certification is required in order to gain access for hazardous locations (HazLoc) products to the People's Republic of China, 

as of October 1, 2020. UL issued 

ATEX and IECEx certificates and associated test reports can be used to obtain a CCC certificate. 

UL has auditors around the world who are qualified to perform CCC factory audits.

Taiwan – The Safety Label for Ex equipment in Taiwan indicates conformity to Taiwan national standards (CNS) and completion of the official registration scheme by Taiwan's Ministry of Labor. It is currently the mandatory requirement that all Ex equipment acquire a Safety Label prior to importation, sales, distribution, installation or operation in Taiwan.
Saudi Arabia – A Certificate of Conformity (CoC) issued by a Saudi Standards Metrology and Quality Organization- (SASO) authorized certification body, such as UL, provides entrance into Saudi Arabia based on an IECEx Certificate.
United Arab Emirates – ESMA/ECASEx certification is required in order to gain access to the United Arab Emirates. 

UL is a Certification Organization in UAE and can directly issue these certificates.

South Africa – An IECEx Certificate may be used to obtain local South Africa Bureau of Standards (SABS) or Mining and Surface Certification (MASC) certification.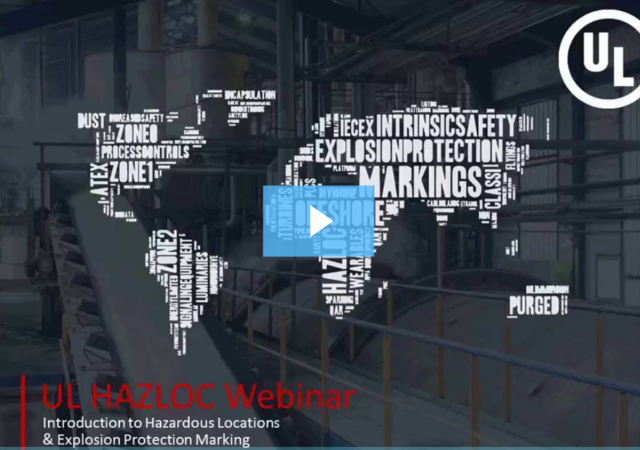 Webinar: For Accelerated Global Market Access – Understand Your Hazloc Markings
Navigating the complex landscape of global hazardous locations and explosive atmospheres is a challenge.
Watch our webinar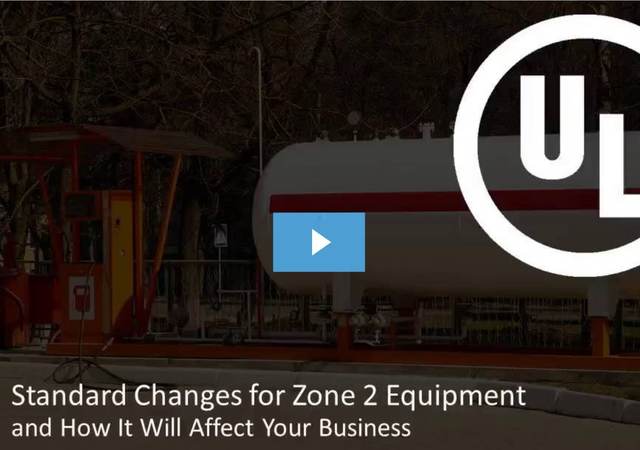 Standard changes for zone 2 equipment and how it will affect your business
Potentially explosive atmospheres requirements evolve continuously and keeping up to speed can be challenging.
Watch our webinar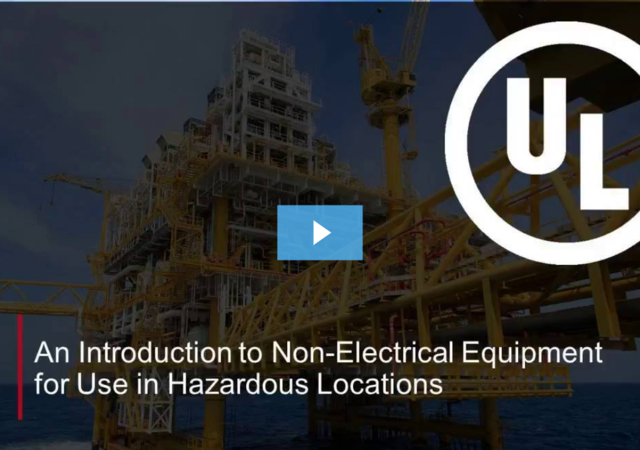 Webinar: Non-Electrical Equipment for Use in Hazardous Location – An Introduction
New Standards have been published recently for non-electrical equipment for use in potentially explosive atmospheres.
Watch our webinar