The importance of fire extinguisher testing and certification
Around the world, the consistency and reputation of the UL Mark provide confidence to manufacturers that their fire extinguishers, components and agents meet the highest standards of safety and performance. UL Listed extinguishers can be marketed anywhere, based on their proven ability to extinguish specific classes of fires.
We use full-scale flammable liquid and wood fire tests to determine each product's relative fire extinguishing potential. Fire safety professionals examine mechanical components such as cylinders, valves, gauges, handles, nozzles, siphon tubes, labels and extinguishing agents to certify their compliance with accredited standards. They also evaluate fire extinguishing capability, operation, discharge duration, temperature cycling, vibration, hydrostatic pressure and servicing. We have harmonized standards between the U.S. and Canada to simplify the testing and certification process.
Certified fire extinguishers and the UL Mark
We offer certification to all key standards pertaining to fire extinguishers, specifically for carbon dioxide, dry chemical, foam, halocarbon clean agent and water-type fire extinguishers. In the United States and Canada, extinguishers are intended to be selected, installed, inspected, maintained and tested in accordance with National Fire Protection Association (NFPA) 10, standard for Portable Fire Extinguishers.
Fire extinguishers that comply with Brazil's Portaria 486 and ABNT NBR 15808 are eligible to use the Brazilian-recognized conformity mark — the INMETRO Mark — in conjunction with the UL Mark for Brazil.
The UL Mark on a fire extinguisher, as well as on fire extinguisher components and agents, is widely recognized to indicate that they meet the standards for safety and performance.
Testing to standards for fire extinguishers
UL Solutions tests to the current editions of the following standards:
ANSI/UL 8 CAN/ULC-S554 Water-Based Agent Fire Extinguishers
ANSI/UL 154 CAN/ULC-S503 Carbon Dioxide Fire Extinguishers
ANSI/UL 299 CAN/ULC-S504 Dry Chemical Fire Extinguishers
ANSI/UL 626 CAN/ULC-S507 Water Fire Extinguishers
ANSI/UL 2129, CAN/ULC-S566 Halocarbon Clean Agent Extinguishers
Fire performance test standards
ANSI/UL 711 CAN/ULC-S508 Rating and Fire Testing of Fire Extinguishers
Installation and maintenance standard
NFPA 10 Standard for Installing and Maintaining Portable Fire Extinguishers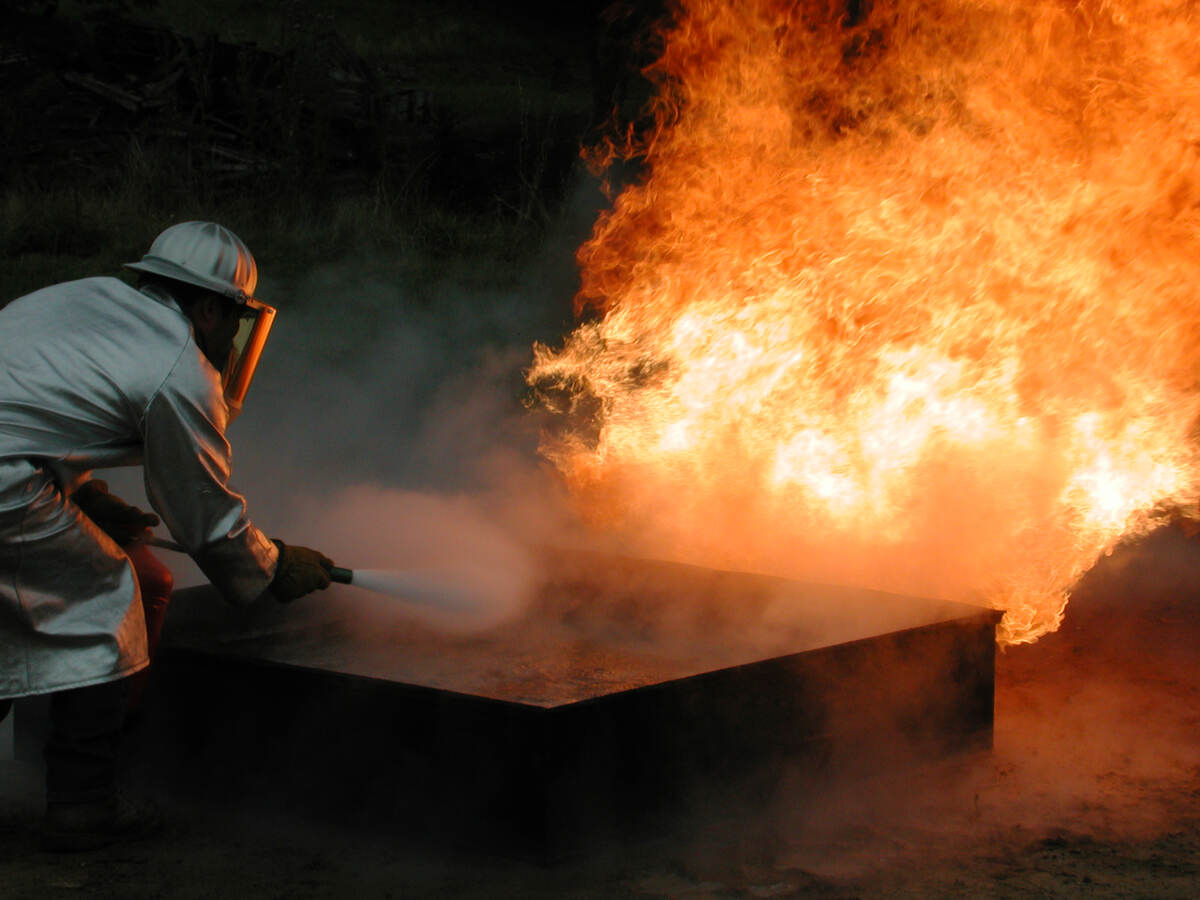 Why UL Solutions for fire extinguisher testing and certification
More than 90 years ago, we developed the test standards for fire extinguishers that guide the product development process today. As new technologies emerge, you can work with our engineers to address design and performance challenges. By matching product components to existing standards and alerting us to specific technology enhancements, you can streamline the testing and certification process, control testing costs, and accelerate time to market.
You can also work with our engineers to address specific performance issues that arise with products in the field. This collaboration helps provide products that meet the highest industry standards.