AR/VR/MR innovation and adoption
Advances in 5G and Wi-Fi 6 technologies combined with more affordable and compact devices and an influx of skilled software developers is driving rapid innovation and adoption of AR/VR/MR products. The market is expanding quickly, and analysts forecast that consumers will be using more than 100 million AR/VR/MR headsets and smart glasses by 2023.*
With the heightened demand for products such as head-mounted displays, holographic displays and VR simulators, manufacturers and developers are challenged with the task of balancing design and innovation with user safety.
Standards and requirements
New standards are required to help manufacturers mitigate the unique safety risks associated with AR/VR/MR products. In response, our nonprofit affiliate, Underwriters Laboratories, established a Standards Technical Panel (STP) to develop UL 8400, the Standard for Safety for Virtual Reality, Augmented Reality and Mixed Reality Technology Equipment. UL 8400 will be one of the first standards dedicated to spatial computing and extended reality equipment safety.
AR/VR/MR testing and certification
We provide a comprehensive range of testing and certification services for your AR/VR/MR products and add-on auxiliary equipment. Our experts can perform preliminary design evaluations and testing to the upcoming UL 8400, as well as evaluate, test and certify to other local, national and international safety Standards such as UL/IEC 62368-1. We can help you understand evolving safety risks, demonstrate due diligence, protect brand liability and navigate market requirements to gain consumer confidence and launch innovative AR/VR/MR products to the global marketplace.
*Gartner's 2019 Unified Retail Retailer Survey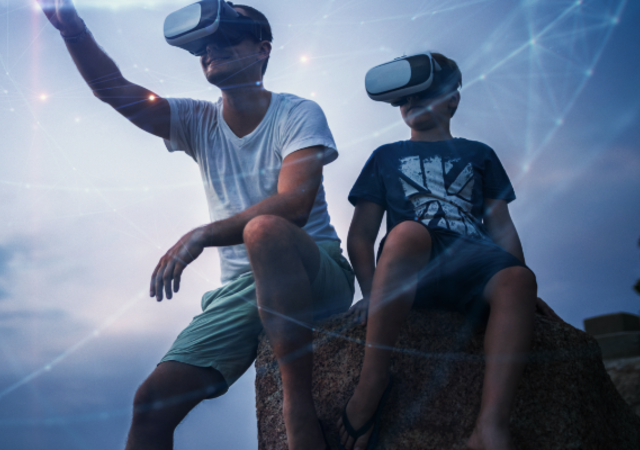 Gain insight on the creation and importance of UL 8400
Tyler Gates and Sophia Moshasha of the VR/AR Association's podcast, Everything VR & AR, interview Ibrahim Jilani, director and global industry leader for UL's Consumer Technology division, about UL's efforts in establishing UL 8400, Standard for Safety for Virtual Reality, Augmented Reality and Mixed Reality Technology Equipment, the first safety Standard around immersive technologies. Tyler and Sophia discuss with Ibrahim what it means for immersive technology to start to come of age for consumers and how creating standards for VR and AR hardware allows manufacturers to build and scale the technology in a safe and meaningful way.
Listen to the podcast