Northbrook, IL - January 31, 2013 - The following is a notification from UL to consumers, retailers and distributors that the Halogen Telescopic Desk Lamp identified below bears an unauthorized UL Mark for the United States and Canada.  This desk lamp has not been evaluated by UL to the appropriate UL Standards for Safety and it is unknown if this product complies with any safety requirements for the United States or Canada.
Name of Product: Halogen Telescopic Desk Lamp Model No. 52251
Manufacturer: Distributed by Globe Electric Company Inc., Montreal, Canada. Manufactured by Keystore International Ltd., Hong Kong (China).
Identification:
On the product: The product bears a UL Mark and the following:

Model: 52251
Factory ID: PH(IKK)
Date: (see "Date" below.)
MADE IN CHINA
E203660
Date: Known date codes of 08 10 and 06 11, but any with designation of Model 52251 apply.
On the packaging:

Known to Be Sold at: Canadian Tire Stores.
Photos of the product: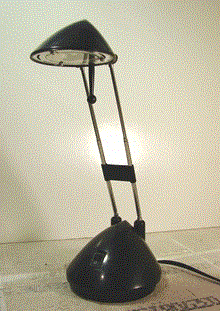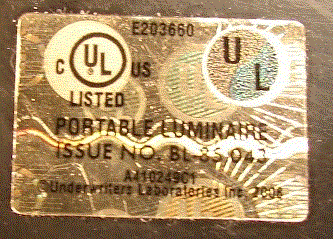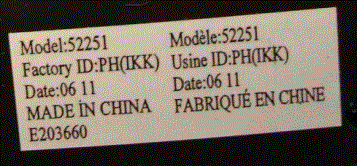 Photo of the packaging: