NORTHBROOK, Ill., – October 15, 2018 – The following is a notification from UL that the Torch Lighting Portable Luminaires identified below may pose a shock hazard. The luminaire does not comply with UL's Safety standards and is not authorized to bear the UL Mark for the United States or Canada. The Portable Luminaires are sold as wall mountable and convertible from cord and plug connected to hard-wired applications.
Name of Products:
Wall Mount Portable Luminaire or Adjustable Sconce with Plug:
Model: 9-961CP-1-XX
Date of Manufacture: October 2015 thru July 2018
Hazard: The luminaires are provided with a polarized power cord which is not connected internally. If the power cord is plugged into an outlet, the exposed metal parts of the luminaire may become energized creating a risk of an electric shock.
Identification on the Products:
On the product: The product is marked with an unauthorized UL Certification Mark and the following:
On the product label located on the bottom of the luminaire:
E108650 or E216616 followed by:
ITEM NO: 9-961CP-1-XX (where XX are letters)
DATE: (Day-Month-Year)
MADE IN CHINA
PO# XXXXXX (numbers will vary)
On the holographic label (also located on the bottom of the luminaire):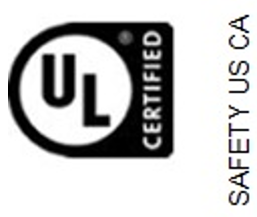 LUMINAIRE
No. XXXXXXXXX (letters and numbers will vary)
XXXXXXXXX (letters and numbers will vary)
Photographs of Product: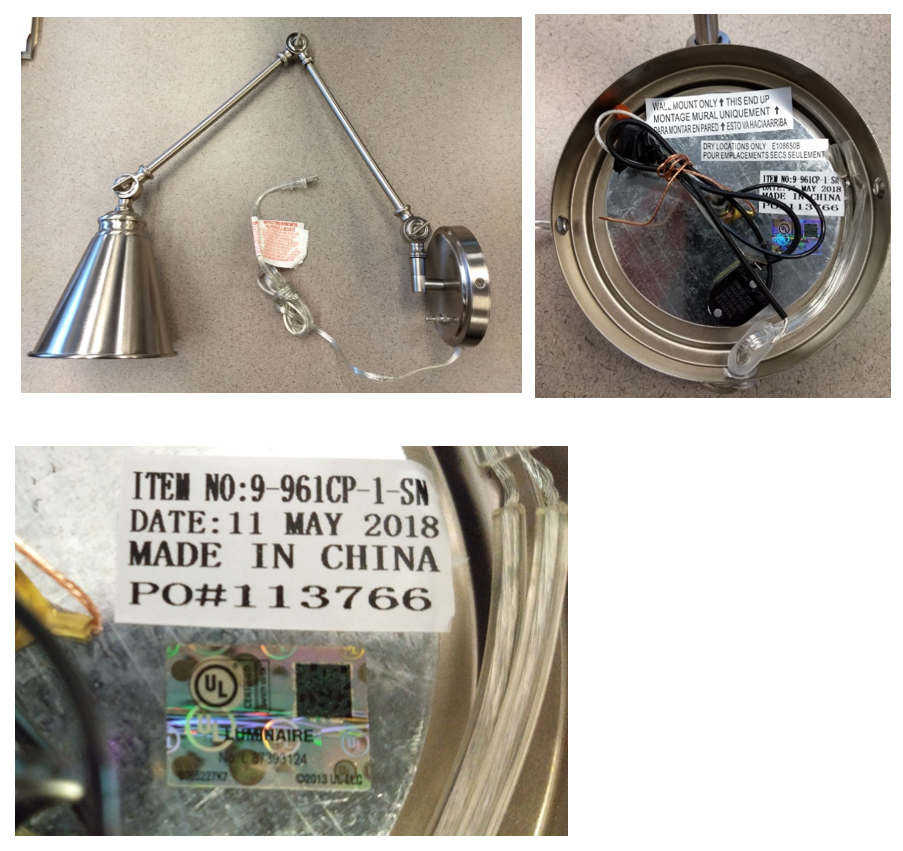 Photograph of Packaging: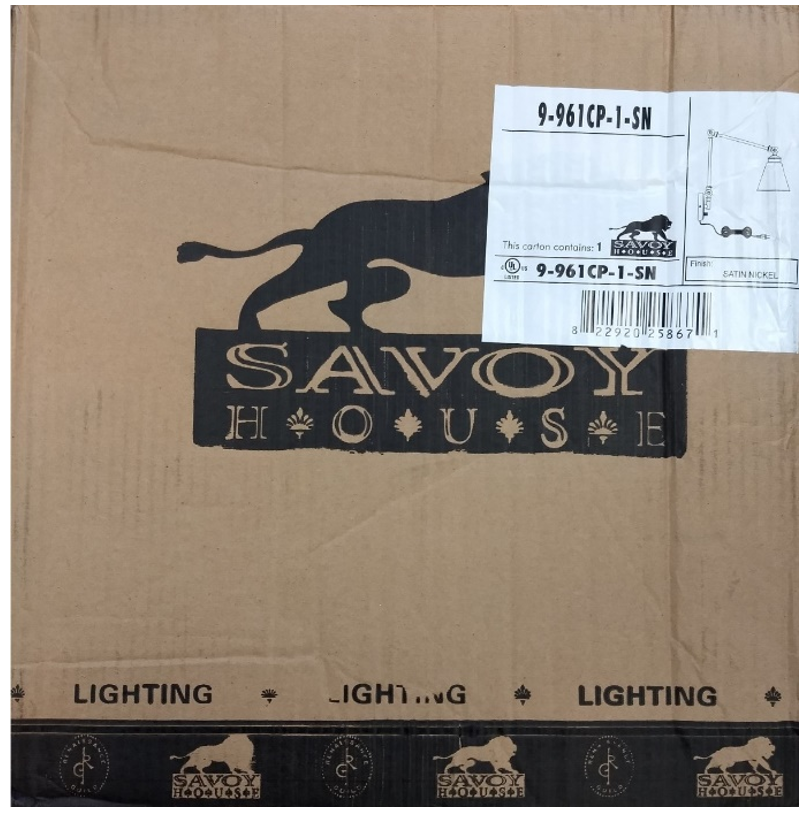 Manufactured by: Torch Lighting LTD, Dongguan, Guangdong, China
Known to be distributed and sold by: www.LightsOnline.com and other retailers
About UL
UL fosters safe living and working conditions for people everywhere through the application of science to solve the safety, security and sustainability challenges. The UL Mark engenders trust enabling the safe adoption of innovative new products and technologies. Everyone at UL shares a passion to make the world a safer place. We test, inspect, audit, certify, validate, verify, advise and train and we support these efforts with software solutions for safety and sustainability. To learn more about us, visit UL.com