Northbrook, IL - April 15, 2013 - The following is a notification from UL to consumers and retailers that the SONAX Electric Test Pen identified below bears a counterfeit UL Mark.  The Electric Test Pen has not been evaluated by UL to any Standard for Safety and it is unknown if this Electric Test Pen complies with any safety requirements.
Name of Product: Electric Test Pen
Identification: This Electric Test Pen bears a counterfeit UL Mark and the marking below.
On the product:
SONAX
TEST PEN 220V-250V

Photographs of the Product: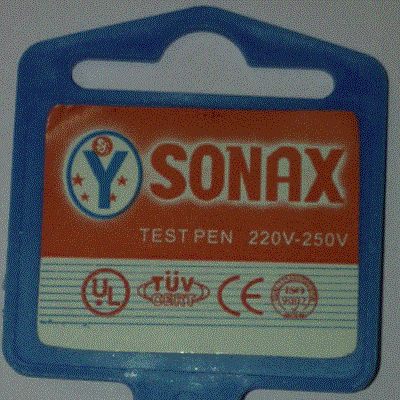 Sold at: Known to be sold in Electrical shops in Dubai (UAE) and may have been sold by other retailers or distributors.