by Yuko Howell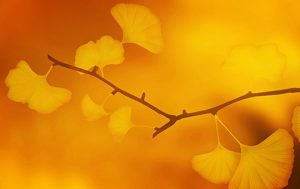 Full details of the implementation and the requirements of labelling and safety data sheet (SDS) under Japan's Industrial Health and Safety Law (ISHL) were published in English on August 15, 2018 by the Ministry of Health, Labour and Welfare (MHLW).
In November 2017, MHLW published its comprehensive guidance on labelling and SDS in Japan based on the Globally Harmonized System of Classification and Labelling of Chemicals (GHS).  The ISHL comprises only part of the MHLW guidance now available in English at this time.
Which sections of the Guidance are available in English?
ISHL overview;
SDS and labelling contents/information requirements;
a full list of chemical substances that are subject to the labelling and SDS requirements under ISHL;
excluded items;
relevant articles from the Law, Enforcement Order of ISHL, and Regulation on ISHL; and
Guidelines Concerning the Promotion of Labelling or Notification of Hazards or Toxicity of Chemical Substances, etc.
It had previously been difficult for non-Japanese speakers to learn the details of the regulations as it is common practice by Japanese authorities to make only high-level information available in English.  With the new translations, it is therefore possible for non-Japanese speakers to readily identify certain regulatory requirements such as the use of small size containers (Article 32 of Regulation on ISHL) and the permissible range of concentrations used in section 3 of an SDS (Article 34-2-6 of Regulation on ISHL).
The guidance also contains the details of the following Japanese laws that set rules for SDSs and labels, and English translations of these contents are still not available:
Japan's PRTR Law; and
Poisonous and Deleterious Substances Control Law
It is anticipated that MHLW will publish additional contents of the guidance in English so continue to watch this space for updates.
Navigator: Your Gateway To Regulatory Compliance
Navigator is a comprehensive online tool which summarizes the main chemical regulatory requirements for over 50 countries, including Japan, and serves as an invaluable reference tool for anyone operating in the chemical regulatory environment. Country summaries are authored and updated by UL's dedicated Regulatory Specialists, and provide insights into current regulatory schemes, and previews of major drafts and amendments – to keep you up-to-date with the most important information.
You can watch our short webinar highlighting the key information contained in Navigator here, or you can request a free demo.
Never Miss An Update!
With over 70 experts in the areas of regulatory compliance, chemistry and toxicology, UL is your go-to source for the latest topical news articles, regulatory webinars, product updates, expert advice and event information.
For all of the latest regulatory news and the most important industry updates, sign up to our fortnightly Regulatory Round-Up Newsletter. If you require further information, talk to one of our experts.
Useful Information
Partial translation of the Guidance on Labelling and SDS in Japan based on the Globally Harmonized System of Classification and Labelling of Chemicals (GHS)
https://www.mhlw.go.jp/new-info/kobetu/roudou/gyousei/anzen/dl/180815-01.pdf
Guidance on Labelling and SDS in Japan based on the Globally Harmonized System of Classification and Labelling of Chemicals (GHS) (Japanese):
https://www.mhlw.go.jp/new-info/kobetu/roudou/gyousei/anzen/dl/130813-01-all.pdf