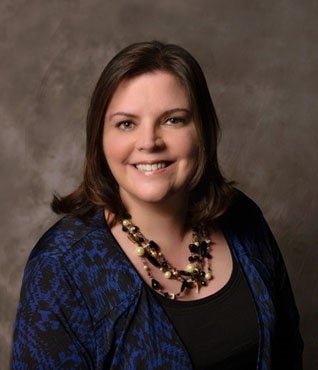 Not many people can say they are as experienced in the toy industry as UL's Human Factors Specialist Ellen Metrick. She's gone from working in a toy store to studying the developmental benefits of play to testing the safety of toys as part of UL 's Quality Assurance.
Her own toy story began at her part-time job with Toys 'R' Us while attending high school and college. She worked at the Niles, Illinois, location for 10 years, even earning a gold watch, featuring Geoffrey the Giraffe, for her service.
"I helped customers find what they were looking for, and received and processed their unwanted or broken toys," Metrick, who is a proud northside Cubs fan from Chicago, said. "This was a great lesson for me in what worked, what didn't, what design features were precarious at best, and what quality trends had staying power."
After graduating from University of Illinois in Champaign in 1992, Metrick went on to work for Lekotek, which is a network of toy lending libraries with a focus on toys and play for children with special needs. The position included working with the toy industry and toy companies to conceptualize, modify and evaluate toys.
In 2015, an opportunity to work as the educational marketing manager arose at Learning Resources toy company. In this position, Metrick helped ensure that all marketing materials were educationally credible; she also stayed up to date on trends in the education field, such as federal policies like Every Student Succeeds Act (ESSA).
As of July 2017, she is now part of UL's team and leverages her past experiences by looking at the interactions of products and people in addition to evaluating toys from a developmental and safety perspective. This includes age grading toys and identifying areas of concern regarding foreseeable hazards.
"Toys have many regulations and requirements to get to market. With close to 200 markets, UL monitors the regulatory landscape to ensure we stay up to date with everything that is happening globally," Metrick said. UL works with toy companies to identify both the regulations they need to comply with and the hazards above and beyond those regulations for the products the companies are creating.
Besides reducing any potential problems, like injuries and recalls, Metrick and the team also make sure companies' products are distributed to the market quickly, cost-efficiently and are designed to be the best they can be.
Metrick stated the need to be one step ahead of trends and maintain connections with the toy industry. Part of how UL does this is through participating in different toy and regulatory committees with organizations, such as The Toy Association, ASTM, The Human Factors and Ergonomics Society, American Specialty Toy Retailing Association and Women in Toys.
Bottom line, Metrick said she's worked with great kids and tremendous colleagues and is honored to work with and learn from UL's staff – both in Westmont and across the company.
"No one gets where they are going alone," she said. "Work better and harder, and learn more. This is a team sport; you don't get here by yourself."