Because of in-person event cancellations, many companies are having to adjust their 2020 chemical marketing plans. The scramble to shift to new digital marketing tactics can be a challenge. At Prospector we've been offering digital marketing solutions to the chemical and plastics industry for over 20 years. We have the expertise and the products to partner with you to optimize your digital marketing efforts.
Below are 7 digital marketing strategies, the goals they can help you accomplish, and how Prospector can partner with you on your selected chemical marketing tactics.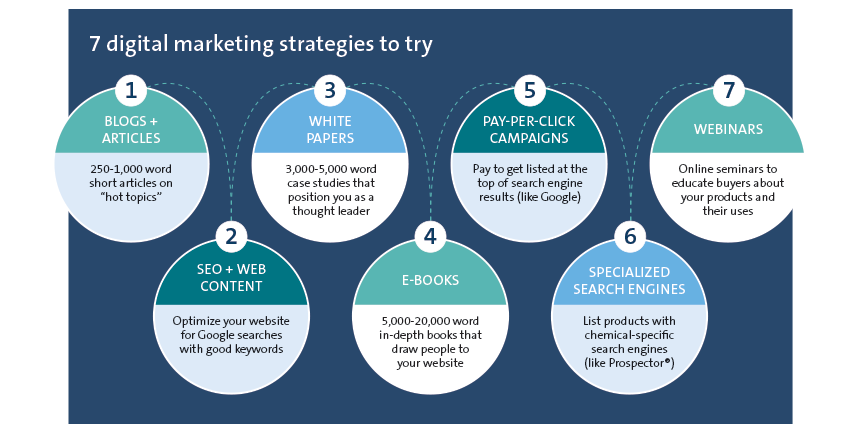 Blogs/Articles
SEO + Web Content
White Papers and E-books
Pay Per Click
Specialized Search Engines
Webinars
We're here to partner with you on your chemical marketing plans. We can help make 2020 a little easier and less chaotic for you.
For more information, visit our Marketing Services page.