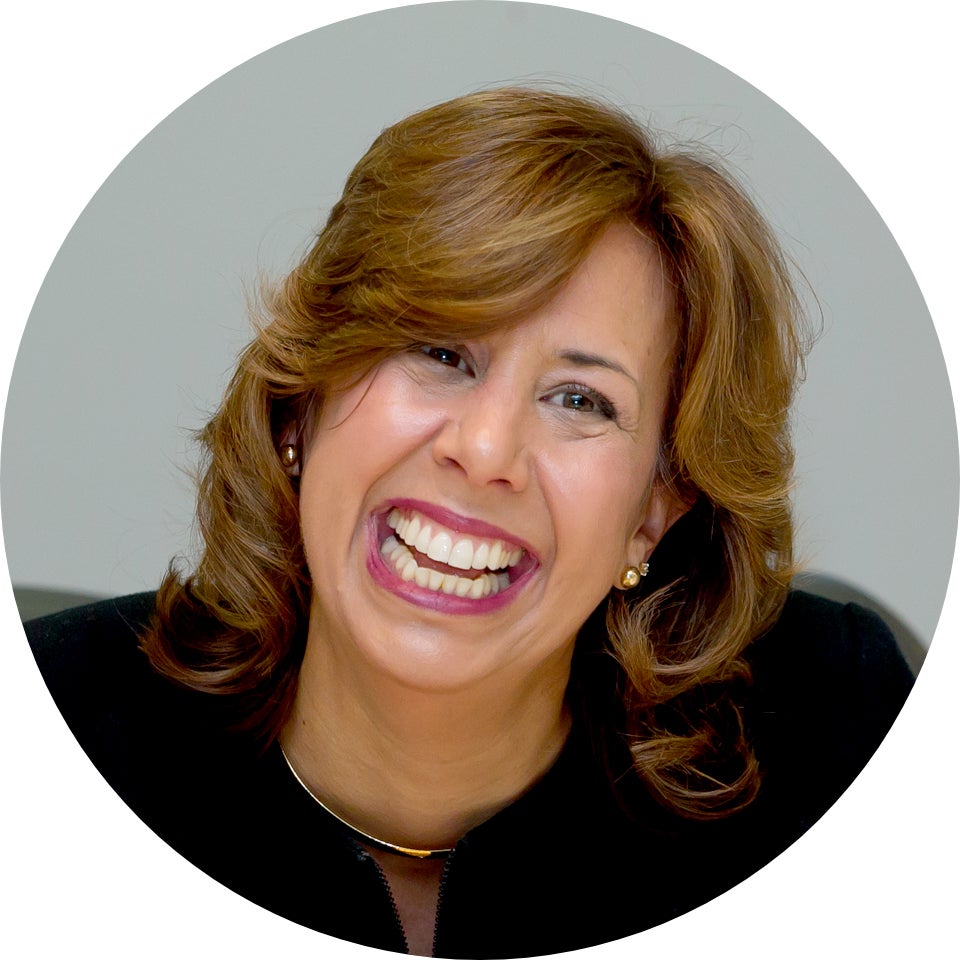 As UL's Vice President of Corporate Sustainability, celebrating 37 years serving this great company, I have never been prouder of how far we've come in our sustainability journey.
Two years ago, we began our transformation from Corporate Social Responsibility to Corporate Sustainability, anchored in our mission and aligned to the UN SDGs. We produced our inaugural sustainability report and were excited about the vision and commitments we set for 2020. Then, the pandemic occurred, social unrest escalated and life as we enjoyed it, changed.
UL is a mission-driven, science-based company working for a safer, more secure and sustainable world. We've embraced that challenge for more than 126 years with unwavering commitment. As I look back at 2020 I am so proud of how UL held its course serving our customers, mission and society and I am reminded of what our culture is rooted in – finding solutions.
At the groundbreaking ceremony for the 1893 World's Columbian Exhibition, architect Daniel H. Burnham stated, "Make big plans … and work." The big plan was to illuminate the fair using electricity; the work was in helping ensure the safety of the 27 million visitors to the fair. William Henry Merrill, our founder, was hired to solve for that challenge, and it is a challenge we remain committed to solving every day.
"We look forward to the future and all it offers by way of new solutions, and to positively impacting our planet, its people and prosperity for generations to come."

Barbara R. Guthrie
vice president corporate sustainability
Indeed, it comes as no surprise that all we faced in 2020, individually and as a business, inspired us to find solutions. Operating as an essential business, we had to find new ways to serve our customers and our mission — new ways to work for a safer world.
At the start of the outbreak, out of an abundance of caution, we shut down our operations around the globe and immediately worked to implement protocols to ensure the safety and health of our colleagues. Within days, we reopened where needed by meeting appropriate governmental criteria, and shortly after, published our Start Safe Playbook with additional protocols and resources for our sites. We sanitized our offices and laboratories, flushed our ventilation systems and installed touch-free devices, prioritizing the health and safety of our people. We solved these safety challenges for our colleagues, our customers and for the public that depends upon us, especially during challenging times.
Many of my colleagues, like myself, continue to work from home, another change that required a solution. UL quickly mobilized to get our colleagues around the globe the needed resources to do their work remotely. Meetings, field inspections and audits were held virtually, and customer samples were delivered to safe, sanitized rooms to ensure social distancing and avoid cross-contamination.
With sustainability strongly anchored in our mission, we pivoted our attention, energy and resources to continue to make a positive impact, finding new solutions despite our altered circumstances. When in-person volunteerism was not an option, we volunteered virtually by 3D printing face shields from home, sewing face coverings and hosting virtual Safety Smart® Summer Camps for our employees' children. At the end of the year, we reallocated the funds for employee holiday parties to donate to employee-selected nonprofits serving children and families adversely impacted by COVID-19.
Although we didn't have a lot of waste to divert with the majority of us working from home, we encouraged the use of cloth face coverings after providing guidelines from our own testing that offered additional science-based criteria for selection. This decision prioritized both the safety of our people and the health of our planet. Lastly, we took advantage of temporarily vacant office space to accelerate renovations and install low-flow, hands-free sensor-controlled aerator sinks, <1 gallon flush urinals, and new efficiency toilets at our largest location.
How we responded and addressed each challenge as an opportunity to find a new and better solution kept us focused, engaged and inspired while continuing to mobilize our mission.
Every day, we work together for a safer, more secure and sustainable world. We look forward to the future and all it offers by way of new solutions, and to positively impacting our planet, its people and prosperity for generations to come.

Barbara R. Guthrie
Pronouns: she, her, hers
Vice President Corporate Sustainability
Our sustainability strategy
Corporate Sustainability mobilizes UL's founding mission while empowering our customers and stakeholders to achieve that mission alongside us in our daily work. Our greater purpose is tied to this, as we partner with the responsible global community toward achieving the Sustainable Development Goals and the Ten Principles of the United Nations Global Compact. We invite the world to share in our journey and progress via sustainability reporting, social and environmental sustainability initiatives, thought leadership, supportive communications and community outreach, driving a culture of sustainability across our organization and our communities while delivering significant value to our businesses, services and society. We apply our engineering, safety science, security and sustainability expertise by creating pathways for our own employees to contribute to the sustainable improvements we are making through employee-led task forces, and to share our mission with society through public service and intellectual contributions.
We connect local and global issues directly to our mission, identifying opportunities for us to optimize our human, financial and brand capital to make the largest positive and sustainable impact on the world.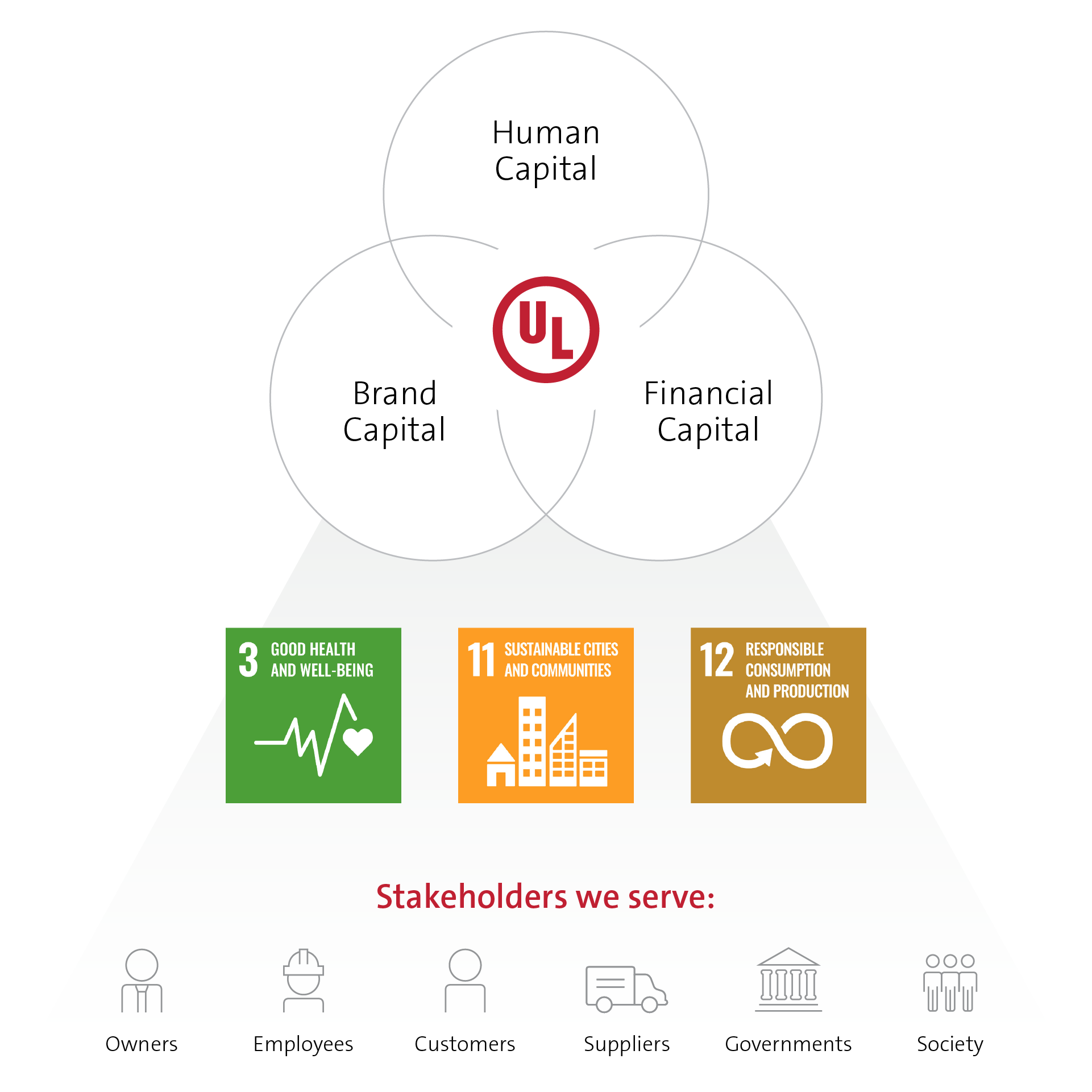 Applying our human, brand and financial capital to progress the well-being of our world is the foundation of our sustainability strategy. As the virus spread around the globe, we understood our responsibility to society both as an essential business and as the global safety science leader. To fulfill our mission of working for a safer world, we published our Start Safe Playbook, written by and for UL employees, to define protocols for a safe return to work. To help ensure the prosperity of businesses of all sizes and the safety of all people everywhere, we freely shared that playbook and our safety science expertise with the public.
Sustainability leadership and expertise is core to our business, our customers and to our collective societal impact. UL's Corporate Sustainability informs and solidifies the alignment between our operations, services and offerings and the sustainable approach necessary to achieve continued prosperity and strategic growth. We utilize UL's own best-in-class supply chain management tools and software services to provide line-of-sight into our operations and ensure accurate reporting. At UL, the more we invest in our own sustainability, the more we expand our own expertise and offerings for our customers. Likewise, as we enable and enhance our customers' sustainability efforts, we multiply our own impact as we work together to safely progress society.
"Corporate sustainability is the key to ensuring that UL endures for another 126 years. We are actively and consciously making a positive impact."

Greg Huster
corporate strategy director and corporate sustainability council member
SDG alignment
Aligning to the SDGs is a matter of course that enhances the organic connection between our founding mission and the principles of sustainable progress. By mapping our existing product and service offerings to the UN SDGs, we help identify opportunities for growth and revenue as we equally prioritize and scale our business impact.
While we target specific SDGs through our Corporate Sustainability initiatives, UL's services and offerings, partnerships and thought leadership combine to create synergistic effects, progressing all of the UN SDGs. Our businesses serve as ESG enablers for our customers and stakeholders, increasing exponentially our global positive impact. Our nonprofit partnerships and social sustainability initiatives extend our reach into local communities, meeting their specific needs and impacting multiple SDGs. With a broad-based mission and purpose underlying our business to make the world a safer, more secure and sustainable place, the work we undertake everyday advances positive progress.
In order to identify sustainability topics material to our employees, businesses and stakeholders, we conducted an internal materiality assessment in 2018. We then examined the 17 SDGs to align with the goals that best reflected our mission, values, business and corporate sustainability objectives. This internal analysis (below) resulted in our prioritization of the following SDGs to pursue our most meaningful impact: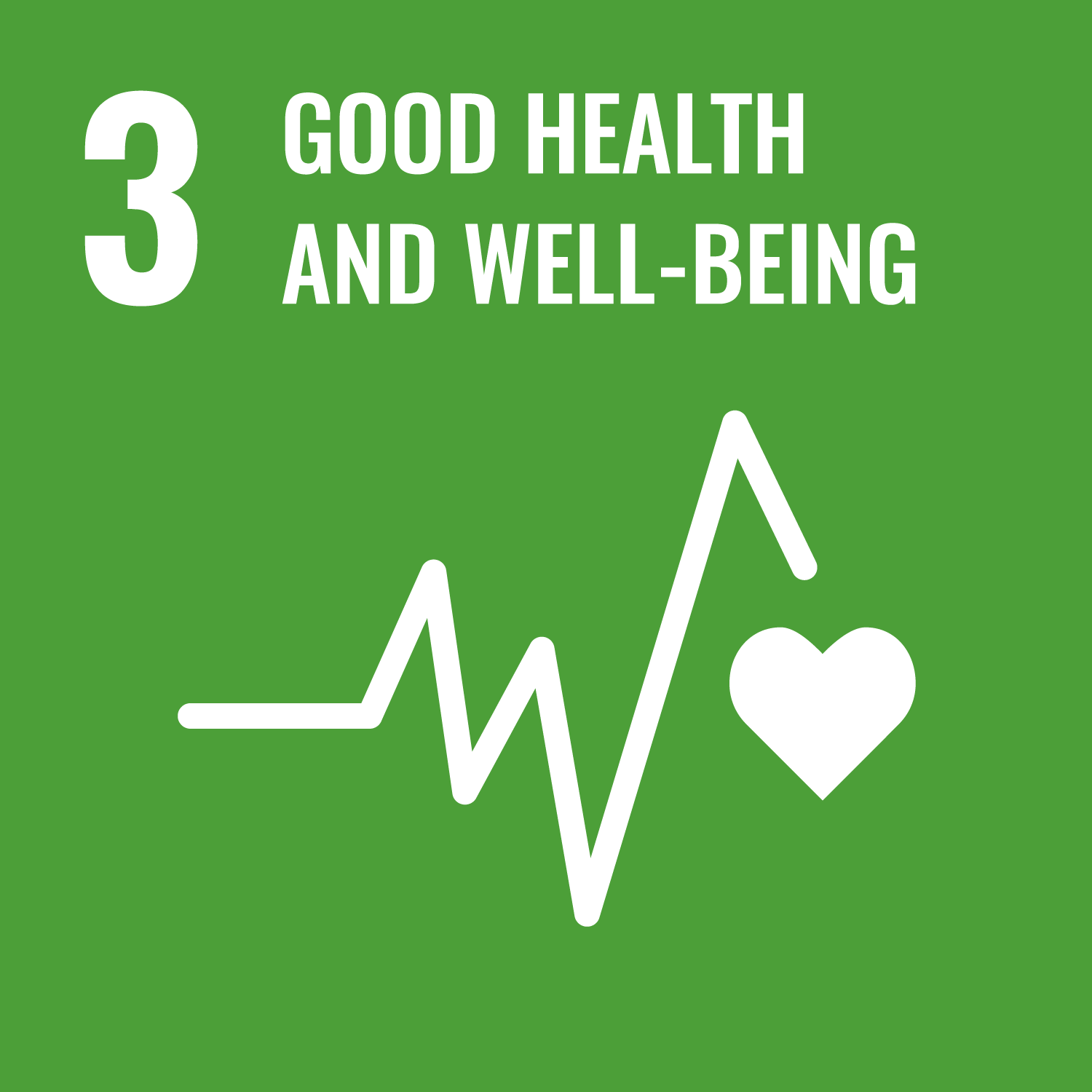 Goal No. 3 — Ensure healthy lives and promote well-being for all at all ages. Public safety and the reduction of preventable deaths has been UL's priority since our founding in 1894.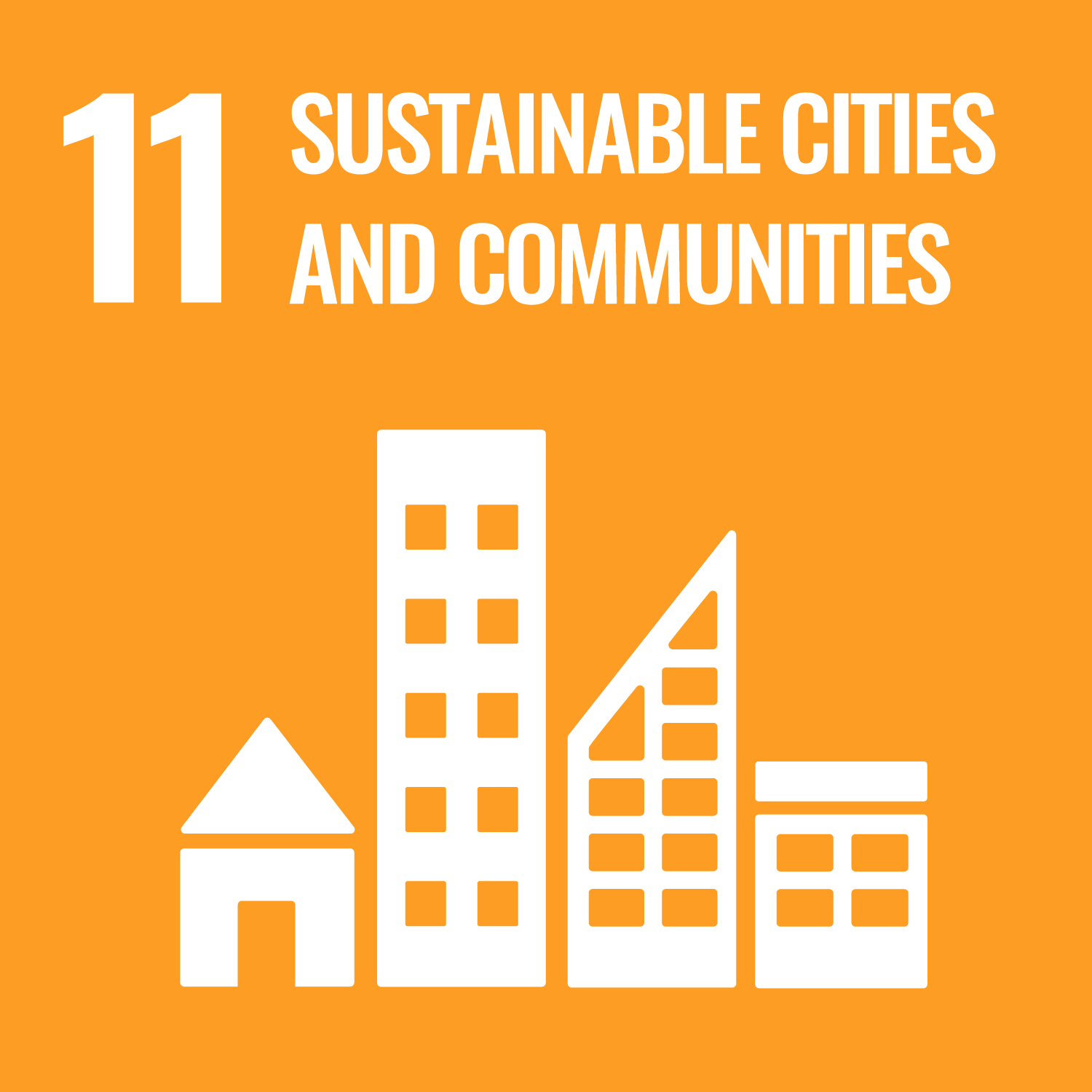 Goal No. 11 — Make cities and human settlements inclusive, safe, resilient and sustainable. UL's work helps support the kinds of innovative, secure and safe living and working environments our people, planet and future prosperity require.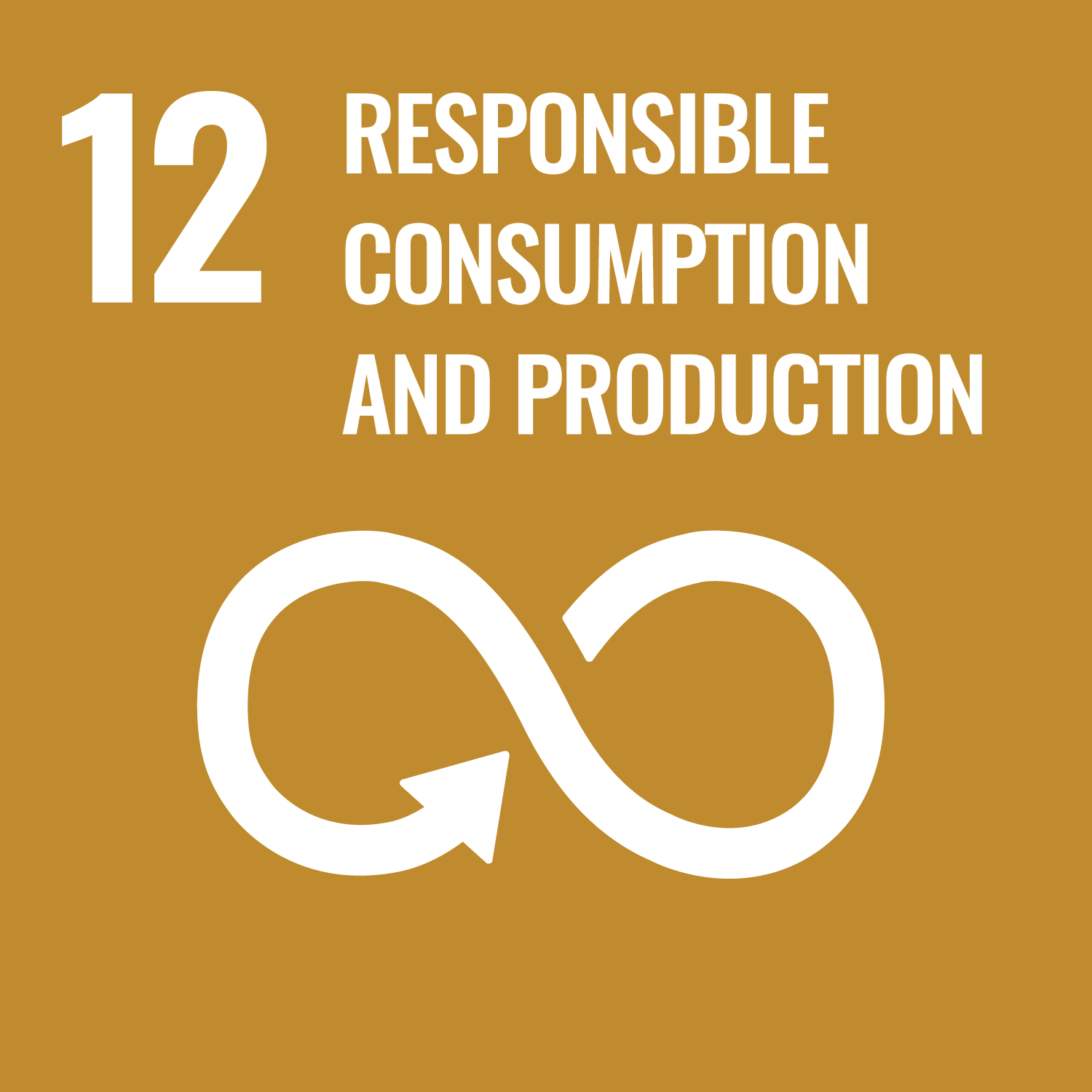 Goal No. 12 — Ensure sustainable consumption and production patterns. UL addresses our own consumption of resources with dedicated environmental task forces; while our services and offerings enable our customers to reduce waste, employ sustainable business practices, explore circularity, achieve supply chain transparency and adopt the safe proliferation of renewable energy.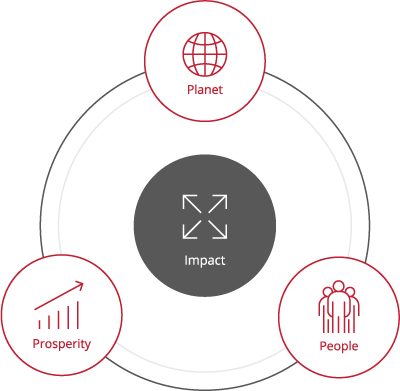 Planet
We're committed to minimizing the adverse impacts our global offices and operations have on the environment. UL's environmental sustainability initiatives embrace our responsibility to the planet through programs and services to reduce our carbon emission and those of our customers. Our employee subject matter experts participate in task forces led by our environmental sustainability manager aimed at decarbonizing our business activity; improving our energy efficiency; reducing, repurposing and diverting our waste; conserving water; and, engaging our global workforce in implementing local solutions to address environmental issues in their communities.
We're determined to set robust science-based targets to reduce our carbon footprint, preserve natural resources and lessen our environmental impact. We're dedicated to improving environmental sustainability throughout our operations, reducing our negative impact and fostering sustainable progress. To demonstrate transparency and evaluate our progress, we will continuously measure and report on our challenges and achievements.

People
We must all be committed to the work it will take to build a safer, more secure and sustainable planet. We apply our human capital through volunteerism, thought leadership, skill-sharing and partnerships to make a personal and positive impact on our local communities.
Our responsibility to people means taking care of our employees and the public we serve. By prioritizing employee education, volunteerism, diversity, equity and inclusion, we help nurture a healthy working culture where everyone can thrive and that recognizes giving back and personal growth as important components of well-being. UL's social sustainability efforts connect local and global issues directly to our mission of working for a safer world, offering opportunities for us to apply our human capital in ways that best utilize our competencies. Through our nonprofit partnerships, we collaborate to address the SDGs and provide disaster relief and charitable donations.
Our people are engaged through our global network of more than 70 Social Sustainability Champions and our signature volunteer program, Community Connections™. Activating employee volunteer service deepens our connection to the places where we work and live, and to each other. Our forged commitments to employee engagement, volunteerism, diversity, equity and inclusion help us be an employer of choice for top talent.

Prosperity
We're confident that our offerings help make the world safer, more secure and sustainable, and we seek to uncover even more ways to advance trust in our world. Our impact grows with every company that employs us, in every geography where we are located and with every person that uses UL Certified products and services. Because of this, we have the unique opportunity and responsibility to promote sustainable practices every day with every task we undertake. As we continue to evolve and learn, we empower ourselves alongside our customers and stakeholders to prioritize a prosperous future for us all. Through our research, thought leadership and educational opportunities, we bring sustainable strategies, innovations and practices to our customers and stakeholders. We drive a sustainability culture along the value chain, expecting our suppliers to practice responsible sourcing, fostering safe work environments, exhibiting transparency and ensuring the secure distribution of goods.
"I want to help create a world in which the basic needs and dignity of all people is respected; we steward our resources to enable future generations to enjoy them; and, we improve lives with creative, sustainable innovations."

Catherine P. Sheehy
global lead of sustainability partnerships and CSC member
Governance
Advancing sustainability requires the leadership and support of our stakeholders and the inclusion of every UL colleague in every role. We're governed by our mission, our strategic alliances, our code of conduct and by the dedicated bodies serving our sustainability ambition.
Board of Directors and CEO
UL's Board of Directors and CEO offer oversight and approval for Corporate Sustainability strategy, commitments and ESG reporting.
Corporate Sustainability Council (CSC)
Our sustainability actions, commitments and impacts are governed through this highly engaged employee council representing all businesses, functions and geographies. The CSC is co-sponsored by UL's Chief Financial Officer, Ryan Robinson, and UL's Chief Marketing Officer, Kathy Seegebrecht.
As the active governing body for UL's Corporate Sustainability, the CSC approves key sustainability initiatives, targets and task forces, and helps define key priorities and success metrics for Corporate Sustainability.
Council members make a personal commitment to driving a culture of sustainability, and working to positively impact our planet, its people and prosperity. The CSC ensures business alignment with corporate sustainability strategy and priorities; raises education and awareness about sustainability issues and identifies internal resources, expertise and service offerings to achieve our objectives.
Council members also serve as subject matter experts, contributing content relevant to ESG reporting. They help identify potential risks and opportunities and they voice stakeholder insights.
The CSC analyzes social, environmental and strategic opportunities to support our sustainability vision, and aligns our business functions to ensure no conflict and to improve our operations. Employee task forces focusing on sustainability issues report directly to the CSC.
"UL's commitment to corporate sustainability transforms us into a truly sustainable business, adding value to society, the environment and the business itself."

Jonathan T.H. Chen
vice president and managing director, Taiwan and CSC member
Corporate Sustainability team
This dedicated team develops and implements UL's sustainability strategy. The team sits on the CSC and leads all employee environmental task forces and employee engagement groups. The team is tasked with mobilizing our mission by applying our human, financial and brand capital to our utmost capability to further integrate sustainable practices into the heart of our operations and to help address the critical challenges of our world with active and committed expertise. They plan and drive UL's social and environmental progress to achieve our sustainability vision, and they quantify and communicate our ESG efforts through reporting, providing transparency to our stakeholders and guidance to future progress.
Sustainability Regional Leads
Across our enterprise we've operationalized a global network of employee volunteers to progress societal impact in our communities. This network of more than 70 social sustainability champions is led by regional leads from Greater China, ASEAN, EMEALA and North America. These leads represent our employees on the CSC and report to our social sustainability manager.
Social Sustainability Champions
Our global Social Sustainability Champions support our enterprise volunteer initiatives and lead their colleagues in local efforts to improve their communities and advance progress on UL's targeted SDGs. They report their impact to their Sustainability Region Leads who are represented on the CSC.
Environmental Task Forces
These environmentally-focused task forces are comprised of UL subject matter experts who weigh in and help guide the strategic direction of UL's environmental impact areas in energy and carbon, water, and waste and materials. These task forces provide insight into external best practices and also act as an advisory team to ensure the progress and maturation of the environmental sustainability program.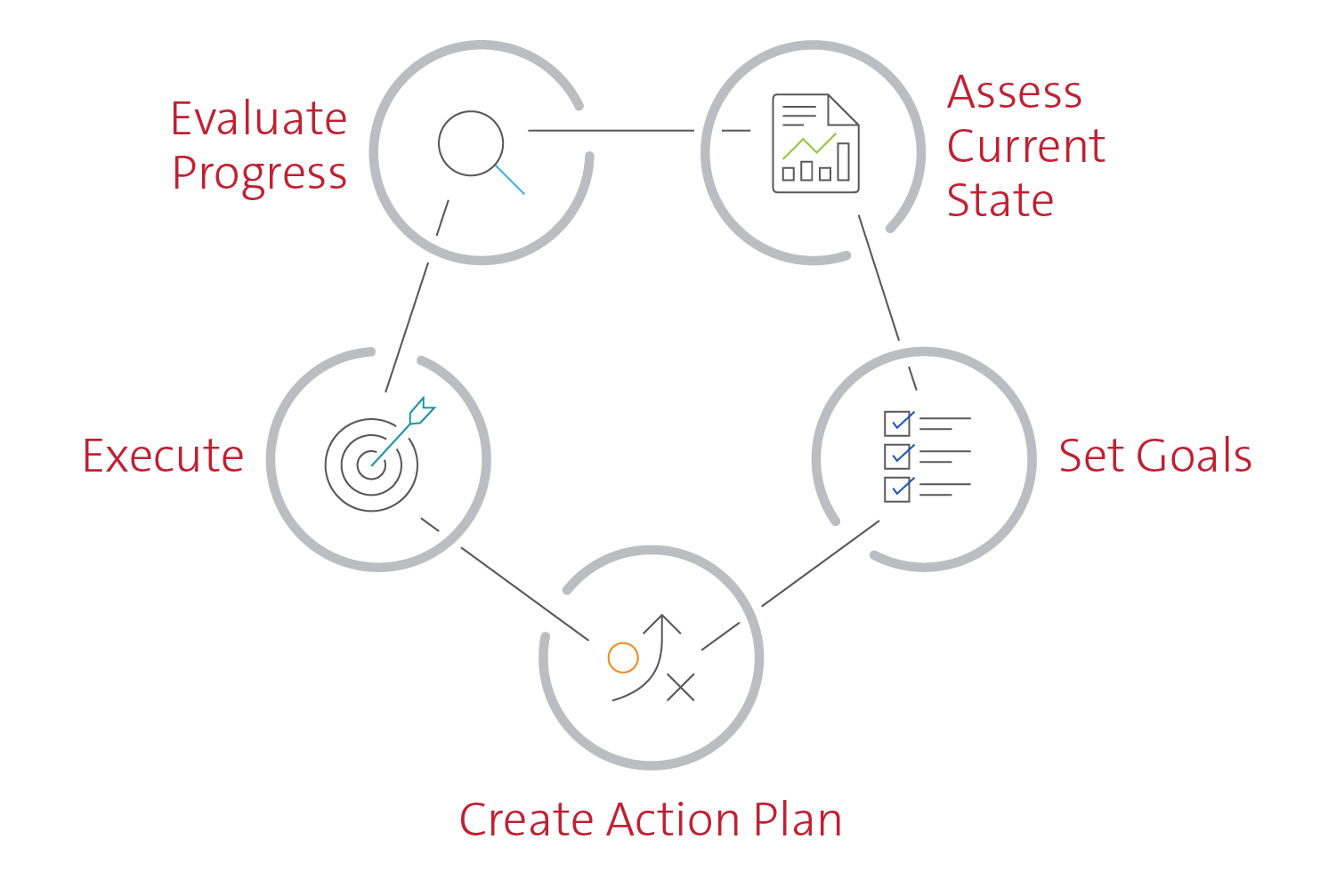 Sustainable Environment Excellence Drivers | SEEDs
In 2020, we developed a new employee engagement initiative to provide our in-house talent the opportunity to lead environmental pilots and initiatives across the organization and to help UL achieve science-based targets. SEEDs (Sustainable Environment and Excellence Drivers) are advised by our environmental task forces and report to the CSC through UL's environmental sustainability manager.

"Social sustainability allows us to improve the lives of the people we affect in our offices and communities."

Elaine Wilder
IT project manager and region lead
ESG framework
In 2019, UL became a Signatory to the United Nations Global Compact, joining the more than 12,000 companies who've stepped up to commit to responsible business and to taking strategic action to help meet the global challenge issued by the UN Sustainable Development Goals (SDGs). We will submit our first Communication on Progress to the Compact in 2021.
Although we are a private company, we believe in the importance of sustainability reporting to assess our progress, maintaining transparency with our customers and stakeholders and improving how we address future risks and opportunities. Our reporting is a key piece of our commitment to drive a global culture of sustainability and to sharing our mission. We know that reporting on our journey is an important step in building the kind of collaborative leadership that will protect our natural resources and inspire the innovations our future prosperity demands. As our ESG reporting matures, we'll continue expanding our coverage utilizing the GRI Standards.
We work with TruCost to obtain external review and validation of our data and SDG alignment. Trucost, part of S&P Global, assesses risks relating to climate change, natural resource constraints, and broader environmental, social, and governance factors. Trucost helps provide the data, tools and insights needed to deliver the transition to a low carbon economy.
"We aim to inspire all our colleagues to embrace sustainability in thought and action."

Michael Ho
senior sales manager, consumer, medical and information technologies, ASEAN & ANZ and region lead
Partners
Sustainability demands collaboration. We may all have individual and corporate missions to fulfill, however, we share in common one mission higher than all of us, to steward this planet and its people to health and well-being in a way that does not endanger future generations. Our collaborations enrich our expertise and help progress SDG No. 17 — Partnerships for the Goals.
United Nations Global Compact
Becoming a Signatory to the Compact inspires us to raise the bar every year with new challenges for ourselves, our customers, our stakeholders and the public. Further, we join a movement of leaders that support social and environmental sustainability and the actions and governance required to make a real impact. In 2020, Jennifer Scanlon, CEO, UL Inc., answered the call to inspire responsible business by sharing her CEOs Taking Action message with the Global Compact community. And, UL shared its Start Safe Playbook on the UN's Micro-, Small and Medium-sized Enterprises Day to help support their safe return to work.
Ellen MacArthur Foundation — We're committed to advancing the principles and the science behind circularity. UL introduced the first Standard for circular economy initiatives, UL 3600, which measures circularity at the product, facility and company level. We are pleased to be part of the Circular Economy 100 (CE100) network, established and facilitated by the Ellen MacArthur Foundation network.
World Economic Forum — In 2020, UL joined the World Economic Forum as the only testing, inspection and certification organization member. Within the Advanced Manufacturing and Production Platform we'll work to accelerate inclusive technology, carbon reduction, resilient supply systems, and sustainability and innovation in manufacturing. This partnership helps us increase our ability to impact our targeted SDGs.
Materiality assessment
In 2018, we conducted a materiality assessment to identify the sustainability issues where we could achieve the greatest impact. This internal assessment by UL's global leaders covered the sustainability topics addressed by the SDGs and other issues pertinent to our operations. The potential environmental, social and economic impact of each issue was determined based on published studies on global risks. Issues were prioritized according to:
Stakeholder importance (via survey results and interviews)
Organizational importance (alignment to company mission, strategy and core competencies)
Materiality assessment results
Bubble size denotes the amount of risk and opportunity based on external reports and interviews.