Building an equitable culture
At UL, our focus on diversity and inclusion (D+I) empowers us to build a culture where all employees are inspired to share their talents, ideas, passions and experiences. We know that when people can fearlessly be their authentic selves, all of us can grow, prosper and better deliver on our mission of working for a safer world.
Explore our D+I commitments
I am privileged to lead the more than 14,000 employees of UL, our 126-year-old organization that has undertaken a serious journey toward greater diversity, inclusion and equity. It means setting clear goals, holding ourselves accountable, and committing to a culture of diversity and inclusion as a business priority.  
UL takes great pride in being mission-driven to make the world a safer place. Values-based integrity is UL's North Star. We are a company of engineers and scientists who build trust for our customers by testing and verifying their products and services for the benefit of consumers around the world. UL is rooted in safety, which I believe is the first and fundamental act of valuing one another.
It was UL employees, specifically the Women's Business Resource Group, who initiated our Diversity and Inclusion (D+I) journey. Our annual D+I summit and other initiatives demonstrate UL's progress in raising awareness among our entire workforce.
When I signed the CEO Action for Diversity and Inclusion Pledge last year, I joined more than 1,000 business leaders in the largest CEO-driven business commitment to advance diversity and inclusion within the workplace. I pledged to take an active role to reduce bias and build inclusive communities, critical to our future. We know that diversity increases creativity and innovation and promotes better decisions, enhancing the value of the enterprise.
I am a firm believer that Diversity and Inclusion means no one gets left out. While leadership must embrace and be responsible for D+I and tone at the top, the larger D+I commitment must resonate throughout the organization. I'm very proud of the UL Inclusion Promise, an initiative which so many UL employees have signed, highlighting their own D+I commitments.
In June, over 750 UL employees participated in our inclusion conversations, which vividly illustrated the challenges that so many of our employees face – concern for family, the burden of worry, loneliness and yes, bias and injustice.
Every UL employee plays an important role in our D+I journey through their empathy for our colleagues, valuing one another for their unique contributions, perspectives and circumstances. It's the way we create a culture of safety and belonging, where every employee brings his or her full self to work.
D+I is a force multiplier for our employees and their impact when our culture provides the psychological safety for every employee to feel welcome and valued.
That's the UL we embrace.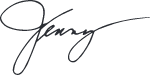 Jennifer Scanlon
Pronouns: she, her, hers
President and Chief Executive Officer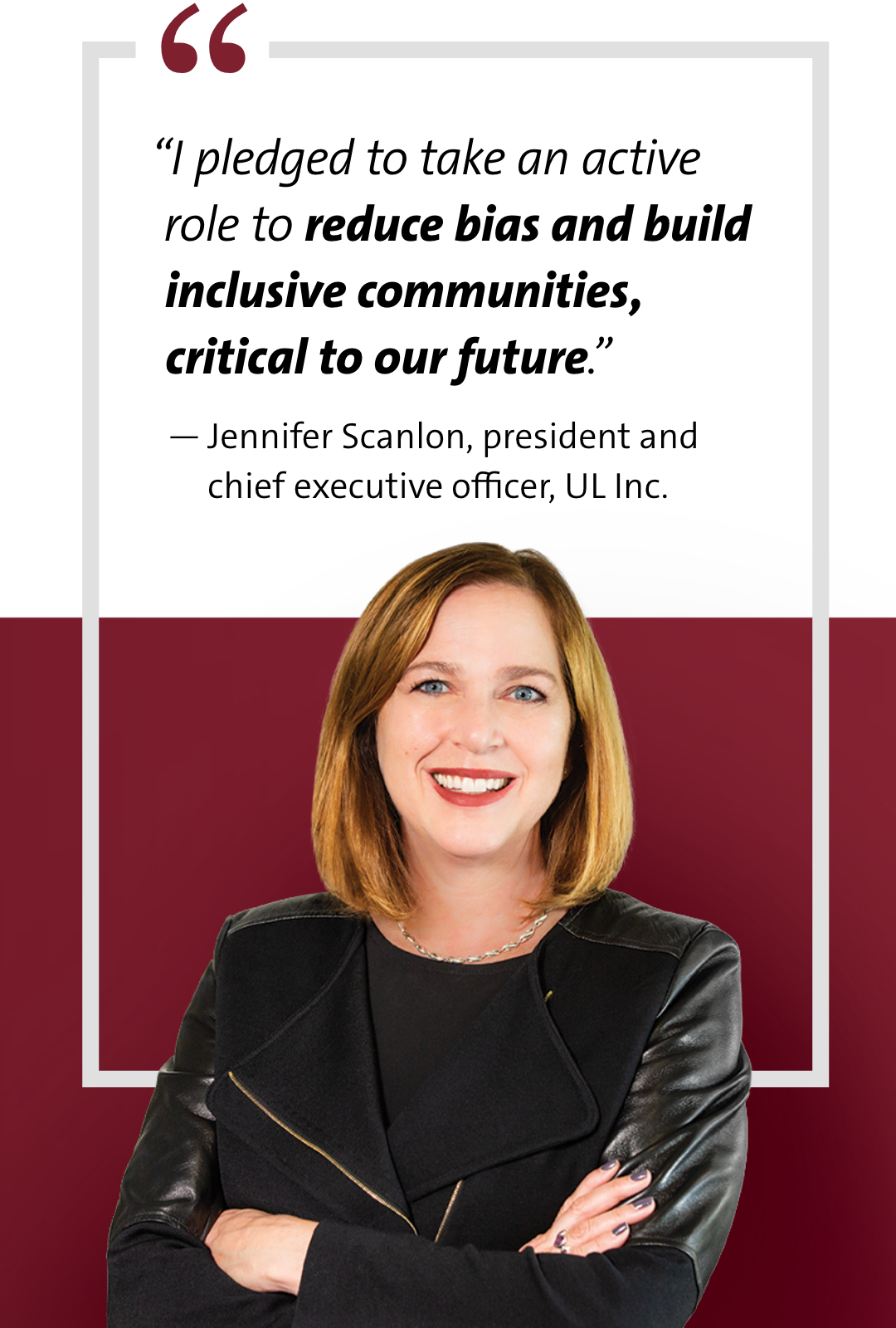 "Inclusive perspectives are critical to achieving our safety mission."

Linda Chapin
EVP and chief human resources officer, UL
Diversity and inclusion is not a project with a due date, something we can mark complete and call done. It will always be a work in progress. As a company, we continuously strive to meet our highest aspirations and to ensure that D+I is embedded into our everyday work, lives and business.
We are committed to continuing to narrow the gap between where we want to be and where we are now. We will keep using our collective power to create a safe, empowering space where everyone can achieve their goals, better serve our customers and communities, and feel a sense of pride about who we each are and how we interact with each other.
UL Diversity and Inclusion Report (2020)
4.01 MB bytes