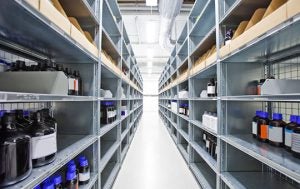 On February 19, 2019, the U.S. Environmental Protection Agency (EPA or the Agency) posted the initial version of the Toxic Substances Control Act (TSCA) Chemical Substance Inventory (Inventory) on which all substances were identified as either "active" or "inactive" in U.S. commerce.  After UL discovered and advised EPA of errors on the initial Inventory, the Agency made the necessary corrections and reposted it on March 15, 2019.
The following table summarizes the numbers of substances identified as active and inactive on the initial Inventory.
| | | |
| --- | --- | --- |
|   | ACTIVE | INACTIVE |
| NON-CBI SUBSTANCES | 32,898 | 35,110 |
| CBI SUBSTANCES | 7,757 | 10,463 |
| TOTAL | 40,655 | 45,573 |
Substances identified as inactive will be designated inactive on May 20, 2019.
UL has updated the LOLI database and Navigator reference tool based upon the release of the initial Inventory. 
Next Steps
Anyone that submitted a Notice of Activity (NOA) Form A during the retrospective reporting period under the TSCA Inventory Notification (Active-Inactive) rule should verify that the substances they reported are designated as active.
Join us for a webinar on April 11, 2019 to discuss the practical implementations of the release: https://msc.ul.com/en/resources/webinars/tsca-active-inactive-rule-practical-implications/; and,
Continue to watch this space for information regarding new developments under the TSCA.
Useful Information
U.S. EPA TSCA Chemical Substance Inventory
Never Miss an Update
UL's global Regulatory Assurance Team contains more than 50 regulatory analysts worldwide, serving customers in six continents, with multi-lingual support in more than 30 languages. Our team can help you navigate the complex, ever changing regulatory landscape to understand and execute your compliance obligations.
For all of the latest regulatory news and the most important industry updates, sign up for our monthly Regulatory Round-Up Newsletter.