NORTHBROOK, Ill., Dec. 15, 2015 — The following is a notification from UL that the portable table lamp identified below bears a counterfeit UL Mark and may pose a shock hazard. The lamp does not comply with UL safety requirements and is not authorized to bear the UL Mark for the United States and Canada.
Name of Product: Luminaire
Hazard: The table lamp is mis-wired which may pose a shock hazard.
Identification:  
The following text appears on the product labels:
On white label with black lettering: "E127678"
On counterfeit, UL gold holographic label

PORTABLE LUMINAIRE
LUMINAIRE PORTATIF
ISSUE NO. BL 33, 783
L113038LS
© Underwriters Laboratories Inc. 2008
Photographs of the Labels: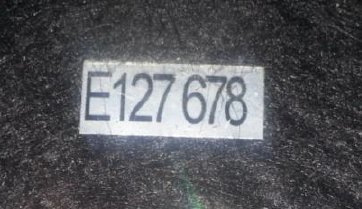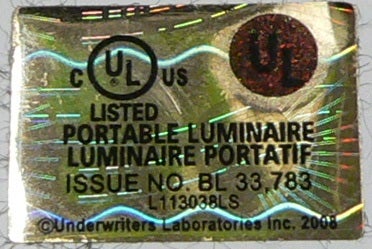 Photograph of the Lamp: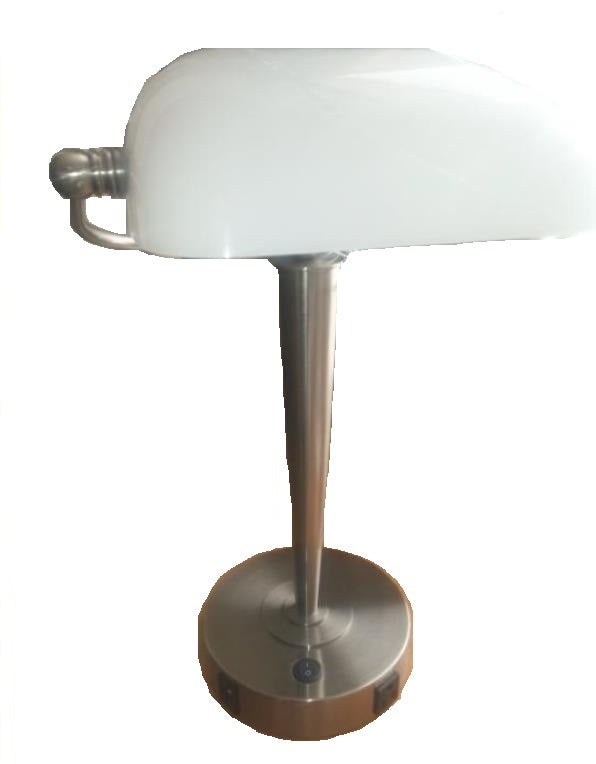 Sold at: Known to be distributed by Blair and Son Home Furnishings, 17070 Hwy #7, Perth, Ontario, K7H 3C8