NORTHBROOK, IL – Dec. 31, 2014 –The following is a notification from UL that the power supply identified below bears a counterfeit UL Mark. The power supply has not been evaluated by UL to the appropriate Standards for Safety and it is unknown if this power supply complies with any safety requirements.  The power supply was sold as part of a radio controlled helicopter toy.
Name of Product:  AC/DC Adaptor
Model JHSS80640850
Identification:   The product bears a label with a counterfeit UL Mark and the following:
Model No. JHSS0840850

"
PRI: 100-240V - 50/60Hz
SEC: 8.4V=850mA
FOR INDOOR USE ONLY
MADE IN CHINA
Photos: The label of the products appears as follows: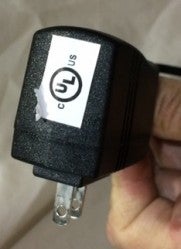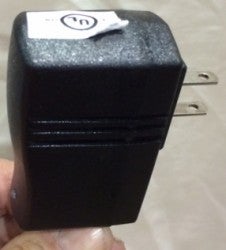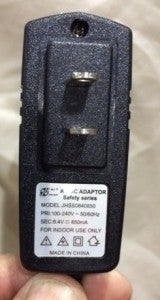 Distributor: Lozman Canada Inc. DBA, Golden Eagle Toys, 585 Niagara Street, Winnipeg, MN, Canada R3N 0V7
Sold at:  Known to be sold by Golden Eagle Toys at festivals, shows and exhibitions as well as at http://goldeneagletoys.com  and may have been sold at other locations.