NORTHBROOK, Ill., - September 14, 2011 - UL is notifying retailers and consumers that the battery charger identified below bears an unauthorized UL Mark for the United States and Canada. This product has not been evaluated by UL to the applicable standard for safety for the United States and Canada and is not authorized to bear the UL Mark. It is unknown if the product complies with the United States or Canadian safety requirements.
Name of Product: Model ZE-SC2900 Battery Charger
Number of Units: Unknown
Manufacturer: Unknown
Date of Manufacture: Unknown
Identification: On the product: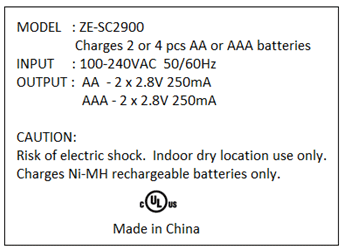 On the packaging: Zeikos Travel Quick Charger, 2900 mAh, Worldwide 100V-240V. 
Photos of the Product: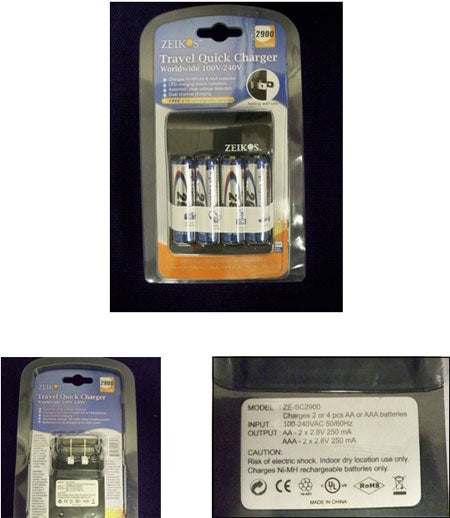 Sold at: The battery chargers are known to have been sold at Amazon.com and may have been sold at other retailers.