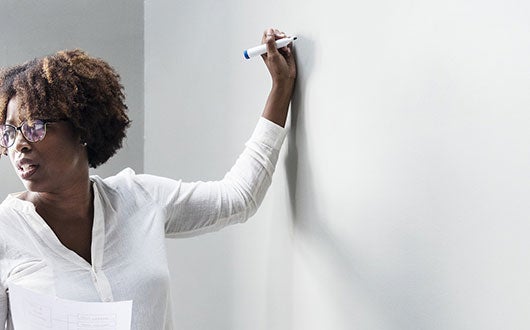 The road map leading to a new product in the cosmetic industry can vary from a short and straight line to a long way full of turns and detours. Sometimes the marketer drives the development, sometimes the formulation chemist, either fully interacting or not at all. Each company has their own strategy that they swear by when it comes to product development. Whatever way your client is driving this process, understanding how ideas are generated and when (and if) they reach the market can be good insight for better offerings at the right time.
A cosmetic product follows these basic steps to market:
Market analysis: Consumer insights, competitor products
Idea generation: Identify what concepts could fill the gaps
Development: Everything related to the final product (formulation, packaging, claims, artwork)
Production & Distribution
Some companies use Design Thinking and other processes to deep dive into specific consumer problems and create disruptive solutions and products. In this process, they will spend time with consumers in their houses gathering insights, then defining problems observed or gaps, and later ideating, prototyping and testing their solution.
Other companies will focus in the idea generation, using ideation techniques such as Brainstorming, Jobs-to-Be-Done, and Worst Possible Idea, with stakeholders with different backgrounds for a better variety of ideas. Should the opportunity arise, I suggest attending Design Thinking or ideation sessions to witness the generation of great ideas, shaped with focus on consumer's problems.
Companies that don't focus in developing disruptive products will usually drive a mix of the following product development strategies used industry-wide1:
Technology-push: This strategy implies that an invention or new product is pushed through R&D, production and market, sometimes without considering if it satisfies a consumer need.
Market-pull: A market need is first identified and a new product is pulled from R&D.
Technology-push strategies are more expensive and take time to be developed through production, while in a market-pull situation, a variety of things can influence product development:
Trends: Gender neutral, K-beauty, J-beauty, personalisation, mixology, less is more, cruelty-free, naturalness, vegan, to name a few, are trends that are shaping cosmetic launches worldwide. They can start within or outside the cosmetic industry; related areas like food and wellness are influencing cosmetic launches in a significant way
Competitors: If someone took the risk of being first-to-market and was successful, the probability that other companies will want to copy the same concept is very high
Regulatory: The Inventory of Existing Cosmetic Ingredients in China (IECIC), Regulation EC 1907/2006 (REACH), and Indonesia Halal certification are examples that significantly influence the choice of raw materials during product development
Substances of concern: Independent of how mineral oil, parabens, phthalates, silicones and sulphates got into the list, if it influences sales, it must be managed (in this case, reformulated)
Understanding your client's portfolio and what influences their product development, as well as their long-term strategies, is of great benefit while planning your next sales pitch. When making a purchasing (or formulation) decision, consumers that feel they are important to you will keep coming back, and that could be achieved by asking the right questions and targeting your offers accordingly.
References:
Martin, Michael J.C. (1994). Managing Innovation and Entrepreneurship in Technology-based Firms. Wiley-IEEE. p. 44.