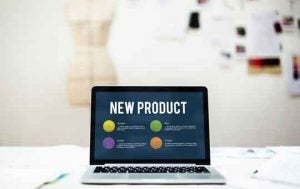 It seems like new products, formulations, or product concepts are introduced to an industry market every day. New advancements in ingredient applications, technology usage, key benefits, and regulatory information are all types of information that formulators and product engineers search out.
Prospector® is an innovative tool that helps professionals find the information they need. Here is a checklist to refer to when announcing a new product launch to Prospector users.
Add new products and formulations to Prospector
Upload the technical documentation to your Prospector listing
Include promotional marketing brochures as additional resources on the product page
Optimize your message with important product details that help your product stand out from similar products and encourage users to request samples or contact your team
Promote the new product via promoted search within Prospector search engine
Utilize the Prospector newsletter
The Prospector monthly newsletter is delivered to members within a given industry. Plan a campaign that announces a new product or formulation using a strategy that will reach your intended audience.
Write a press release for the News and Information section
Schedule new product announcements to align with launches
Purchase newsletter digital media:

Spotlight Ads: prime real estate and largest advertising space for key product benefits
Box Ads: text-based or image-based advertising space
Enhanced Product Announcements: draft a product description and drive traffic to the new product page
Get details about digital media options here.
Schedule an email campaign
Using the power of Prospector, target specific members to receive an email that announces product launches, formulation information, or application updates. Directly engage with formulators and allow them to request more information.
Deploy targeted emails that announce new product highlights
Drive traffic to learn more about product details
Encourage users to request samples
Read more about Targeted Emails here.
Present a webinar
As the expert, connect with users directly to explain and present the details of new products and formulations. Begin a conversation with information that is most relevant to your targeted audience and formulators who seek your products and solutions. Get a chance to explore the key features right in front of potential buyers.
Read more about Webinars here.
Write a technical article
Present your product information in a sponsored article on the Prospector Knowledge Center. Your article will also be promoted within the Prospector eNewsletter. Write in lengthy detail about an educational topic that also highlights the key benefits and differentiators your company's new product or formulation brings to the market.