By Eleanor Grimes, PhD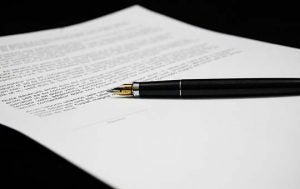 On the 4th October 2018, the European Commission released an adaptation to technical and scientific progress amending the EU classification, labelling and packaging regulation (EC Regulation 1272/2008) – more commonly known as CLP. In this update, there are 18 updated and 16 new entries to the Annex VI harmonised classification list hitting a large range of chemicals, including common biocidal agents, Nicotine and Acetaldehyde.
What changes are contained in the 13th ATP to CLP?
Chemicals of particular note include the preservatives MIT, CMIT/MIT and the bleaching agent Sodium hypochlorite. These substances have had their harmonised classifications either added to Annex VI or updated. The knock on effect of this may be that products containing these chemicals will be classified as sensitisers or aquatic hazards at much lower concentrations than previously mandated.
MIT,  a common preservative for water based products,  has been assigned a 15 ppm specific concentration limit bringing it in line with the CMIT/MIT preservative which is significantly lower than the 0.1% concentration limit used for general category 1A skin sensitisers.
Of interest as well is the addition of oral and inhalation Acute Toxicity Estimates (ATEs) for Pinoxaden (CAS number 243973-20-8). This brings the total number of ATEs present in Annex VI now to two substances.
What is the impact of these updates?
The initial impact of these updates is that any of your products containing these ingredients will require re-classification, as you may be required to redesign labels and produce new SDSs. Long term, other regulations including REACH (EC Regulation 1907/2006) and the Biocidal Products Regulation (EU Regulation 528/2012) may also be affected. For example, under REACH, chemicals may now fall into consideration for SVHC (Substances of Very High Concern) status due to their increased carcinogenicity, mutagenicity or reproductive toxicity classification.
When do these changes take effect?
The deadline by which all products containing these substances must adopt these harmonised classifications is 1st May 2020, so there's time to undergo any changes required and consider reformulations if necessary.
Next Steps
UL's global Regulatory Assurance Team contains more than 50 regulatory analysts worldwide, serving customers in six continents, with multi-lingual support in more than 30 languages. Our experts can help you navigate the complex, ever changing regulatory landscape to understand and execute your compliance obligations. You can take a look at our full suite of regulatory services, and talk to an expert, here.
For all of the latest regulatory news and the most important industry updates, sign up to our fortnightly Regulatory Round-Up Newsletter.
Further Information