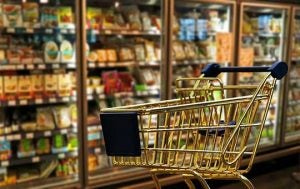 Recently, major U.S. retailers – including Walmart, Target and Amazon – have started releasing restricted chemical lists as part of their sustainability initiatives, with the aim being for all of their products to eventually be free of these chemicals.
To help support the manufacturers in finding an alternative, many retailers are recommending the EPA's Safer Choice initiative as guidance.
Public Pressure On Retailers
With campaigns such as "Mind The Store" ranking retailers based on their ability to tackle toxic chemicals, and the increasing general awareness of the dangers of toxic chemicals, consumers are beginning to make more conscious decisions regarding their shopping choices. As public focus builds towards creating a more sustainable chemical environment, pressure is being put on retailers to make sure that their products meet the more demanding requirements of the general public.
What sort of chemicals are listed for restriction?
Chemicals often listed for restriction include phthalates, formaldehyde and formaldehyde donors, and nonylphenol ethoxylates. These chemicals are notorious endocrine disruptors, reproductive toxins, mutagens and/or carcinogens.
These restriction lists are being phased in over time, with the primary stage targeting own brand products, including cosmetics, household chemical products and health and beauty products. Many retailers are intending to expand this through to all products sold under the store's umbrella, and as more data becomes available, additional chemicals may be included for restriction.
Where can these retailer chemical restriction lists be found?
The full list of chemicals can be obtained via accessing the individual retailer's sustainability program, although many of the lists are also now included as part of the LOLI Database.
Retailers included in the October 2018 release:
Walmart
Whole Foods
Target
Dollar Tree
CVS
Retailers included in the January 2019 release:
Next Steps
The LOLI Database (Lists Of LIsts) contains over 6,000 regulatory lists from over 130 countries around the world to assist you in complying with occupational, environmental, health, and safety regulations and in writing Safety Data Sheets and labels for your products and intermediaries. The regulatory data is supplemented with non-regulatory information on related topics such as toxicity, ecotoxicity, and physical properties.
You can request a FREE DEMO of the LOLI Database here.
Talk To An Expert
UL's global Regulatory Assurance Team contains more than 50 regulatory analysts worldwide, serving customers in six continents, with multi-lingual support in more than 30 languages. Our experts can help you navigate the complex, ever changing regulatory landscape to understand and execute your compliance obligations. You can take a look at our full suite of regulatory services, and talk to an expert, here.
For all of the latest regulatory news and the most important industry updates, sign up to our fortnightly Regulatory Round-Up Newsletter.
Useful Information