Daniel Chen, greater China program manager
According to the official notification from the State Administration for Market Regulation (SAMR), "Notice of the State Administration of Market Regulation on Relevant Matters Concerning the Implementation of the 'Decision of the State Council on Further Regulating the Catalogue of Production Licenses for Industrial Products and Simplifying the Approval Process' Guo Shi Jian Zhi Jian No. 190, 2018," the following three product categories of gas appliances will be transferred from the catalog of Production License to CCC Catalogue soon:
Domestic gas cooking appliances, e.g., domestic gas stove; gas-electric dual-purpose cooker; integrated gas stove, e.g., integrated gas stove with two or more functions of cooking, sucking and fume, baking, disinfection (cleaning), storage, etc.

Domestic gas instantaneous water heaters, e.g., heating water heaters, condensing water heater

Gas-fired heating and hot water combination boilers, e.g., gas-heating boilers, including condensation type; household heating gas fast water heater; household dual-purpose gas fast water heater.
However, so far there is no effective date of this change, and SAMR/CNCA (Certification and Accreditation Administration of the People's Republic of China) are still working on the detailed implementation plan and the relative implementation rules for those above product categories.
Once it is implemented, all the above gas appliances will be required to have CCC Marks before being manufactured, sold, imported or used in other business activities.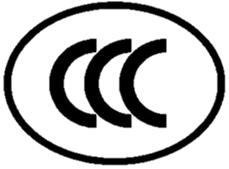 How UL can help
UL can help provide a one-stop solution covering testing and agency services for gas appliances customers to access the Chinese market. We have a strong relationships with designated certification organizations and designated testing organizations for CCC Scheme, plus more than 15 years of experience working with CCC agency services.