Authored by: Chris Jensen and Kelly Nicolello
The use of portable generators by the public is increasing due to more frequent extreme weather events such as winter storms, hurricanes and tornadoes. These and other disastrous events, like wildfires and earthquakes, are a call to prepare for extended loss of electrical power. The growing response is to acquire and use portable generators to keep the lights on.
Unfortunately, not following important safeguards in the use of portable generators can be dangerous. Carbon monoxide (CO) is an odorless, tasteless by-product of generator operation and its presence in the air cannot be seen. The placing of portable generators inside buildings or too close to building openings has caused injuries and deaths due to CO poisoning. This has been a national, recurring danger identified by the U.S. Consumer Product Safety Commission and the Centers for Disease Control and Prevention. The symptoms of CO poisoning – headache, dizziness and confusion – may not be recognized for the danger they present before unconsciousness and death. If the symptoms are recognized, one must get to fresh air without delay and, if recovery from symptoms is not immediate, call 911 for emergency help.
To minimize the risk of CO poisoning due to improper portable generator installation and use, UL participated in the development of UL 2201, Standard for Carbon Monoxide (CO) Emission Rate of Portable Generators. UL 2201 is an American National Standard.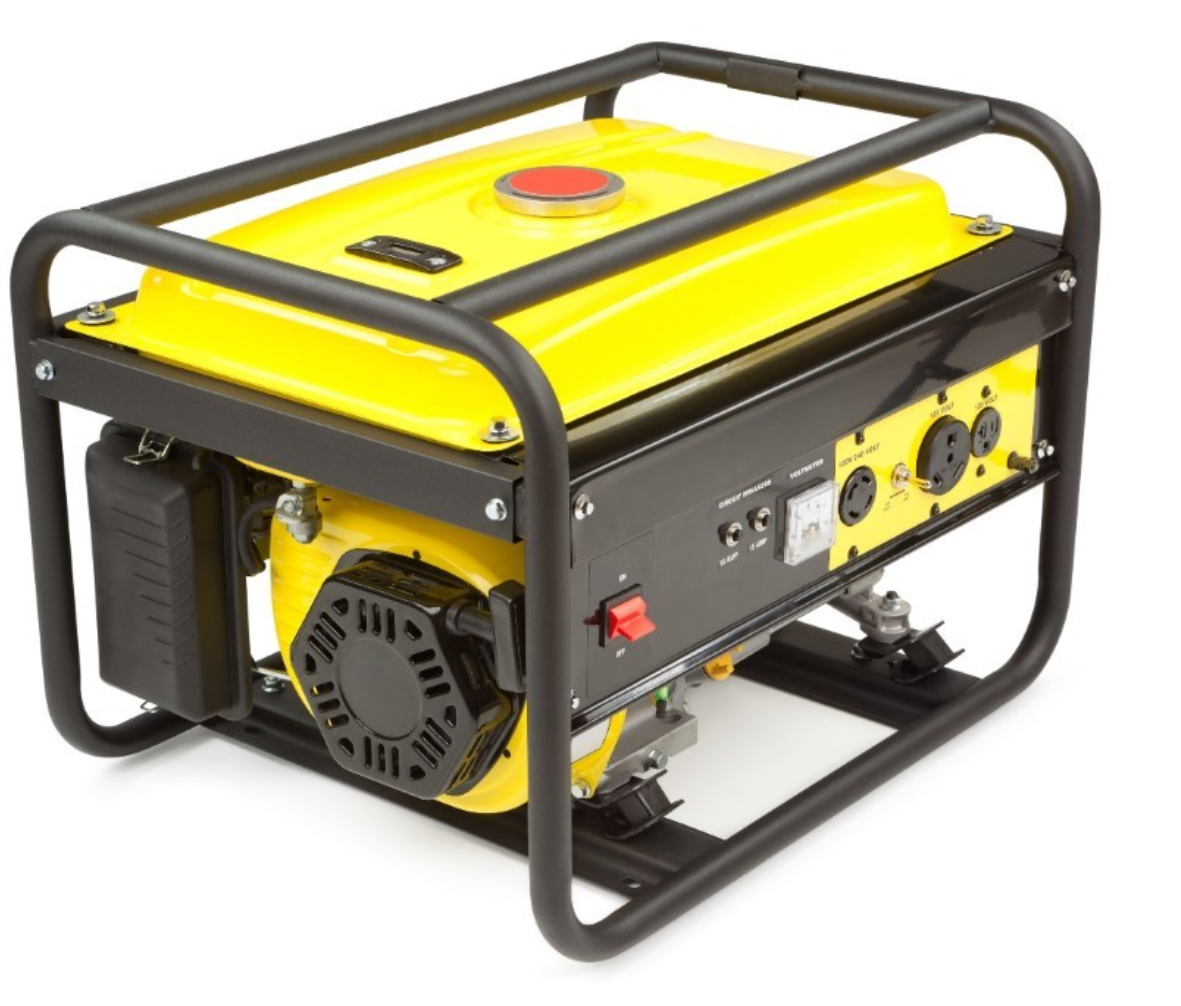 The UL 2201 Standard specifies testing procedures and required safeguards for protection against dangerous exposure to CO.  Separate tests determine the CO emission rate of a portable generator and its capability to shut off when excessive CO is present.  Portable generators must shut off when they sense CO concentration that averages more than 150 ppm during a rolling 600 second period average or sense greater than 400 ppm for any time period. These UL 2201 requirements provide an increased safety margin than is required by other industry standards that have been published for portable generators. 
When planning for use of portable generators, it is important to ensure there will be suitable electrical connections to premises electrical wiring systems.  This will reduce the risk of electric shock hazard and electrical fire hazard. In addition, plan for the portable generator to be located at least 20 feet from habitable spaces and openings to such spaces to keep CO from finding its way into and accumulating within those locations. Plan ahead; the time for planning is not during an emergency! 
To achieve the desired safety margins, the 2021 edition of National Fire Protection Association's NFPA 1 Fire Code and the 2021 edition of the International Code Council's International Fire Code both identify compliance with UL 2201 as a requirement for newly manufactured portable generators. This recognition of UL 2201 is an important step forward to improving public safety by reducing the danger of CO poisoning from portable generator use.
UL Certifies (Lists) portable generators under the product category for Low-carbon-monoxide Portable Generators (FTCN). The UL Guide information and certification directory can be viewed on UL Product iQTM at productiq.ul.com and enter FTCN at the search field. 
Product iQ is a publicly accessible database of UL certified products and information on certification services. Access and registration as a user is free for code authorities. Searches can be conducted using the product CCN, manufacturer name, UL file number or a key word. Context on certification search results is available from the associated certification guide.  
The UL Certification Mark on a portable generator is the only method provided by UL to identify such generators manufactured under our Certification and Follow-Up Service. The Certification Mark for these products includes the UL symbol, the words "CERTIFIED" and "SAFETY," geographic identifier(s), and a file number. The Certification Mark for this category requires the use of a holographic label that includes reference to UL 2201.
For additional information on safe portable generator use, see the CPSC CO Safety Center. 
For more information on code compliance regarding portable generators to UL 2201, please contact [email protected]. 
ANSI/UL 2201 Mitigates Carbon Monoxide (CO) Poisoning for Portable Generators
First U.S. consensus standard addressing portable generator CO emissions