Certification for electric vehicle infrastructure
Electric vehicle (EV) adoption is gaining speed and manufacturers don't want to be left behind. Knowing the industry's emerging safety and performance standards is critical to building EV infrastructure into your product's future.
Manufacturers can help fuel this demand by developing EV infrastructure components that meet emerging standards for safety and performance, as well as interoperability with smart grid technologies.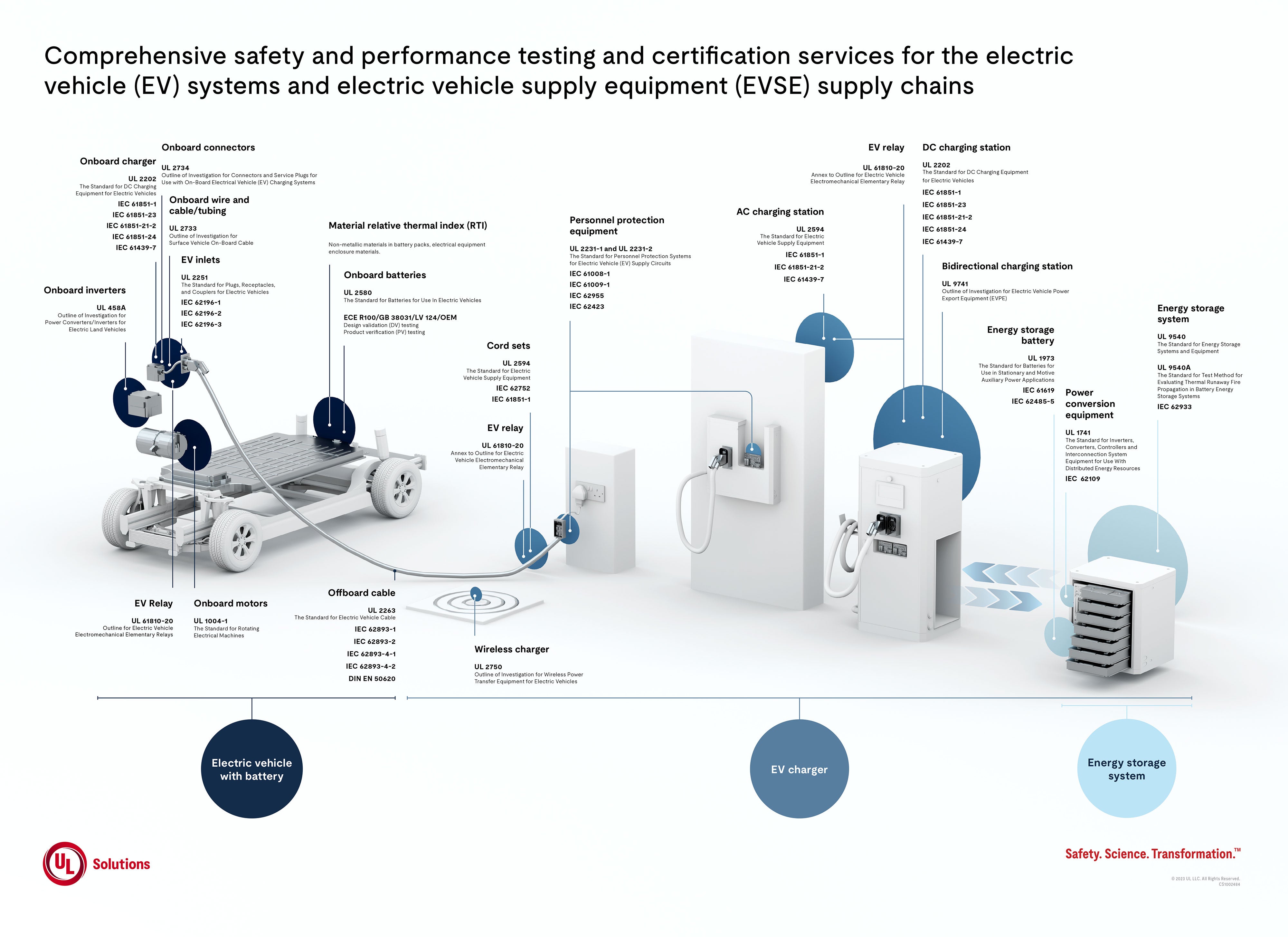 Enter new markets  
Compliance solutions for country or regional regulations are available through UL. Meet today's regulatory and compliance requirements with certifications for electric vehicle (EV) onboard and infrastructure components. Please contact us for more details.
Illustration - Comprehensive safety and performance testing and certification services for EV and EVSE
1.07 MB