Fully configurable to help support your smart factory goals, CableMES software from UL Solutions is a conduit between the shop floor and your business. This innovative cable manufacturing execution system harnesses extensive industry knowledge to assist manufacturers in monitoring, managing and controlling many aspects of the manufacturing process while you make custom cables.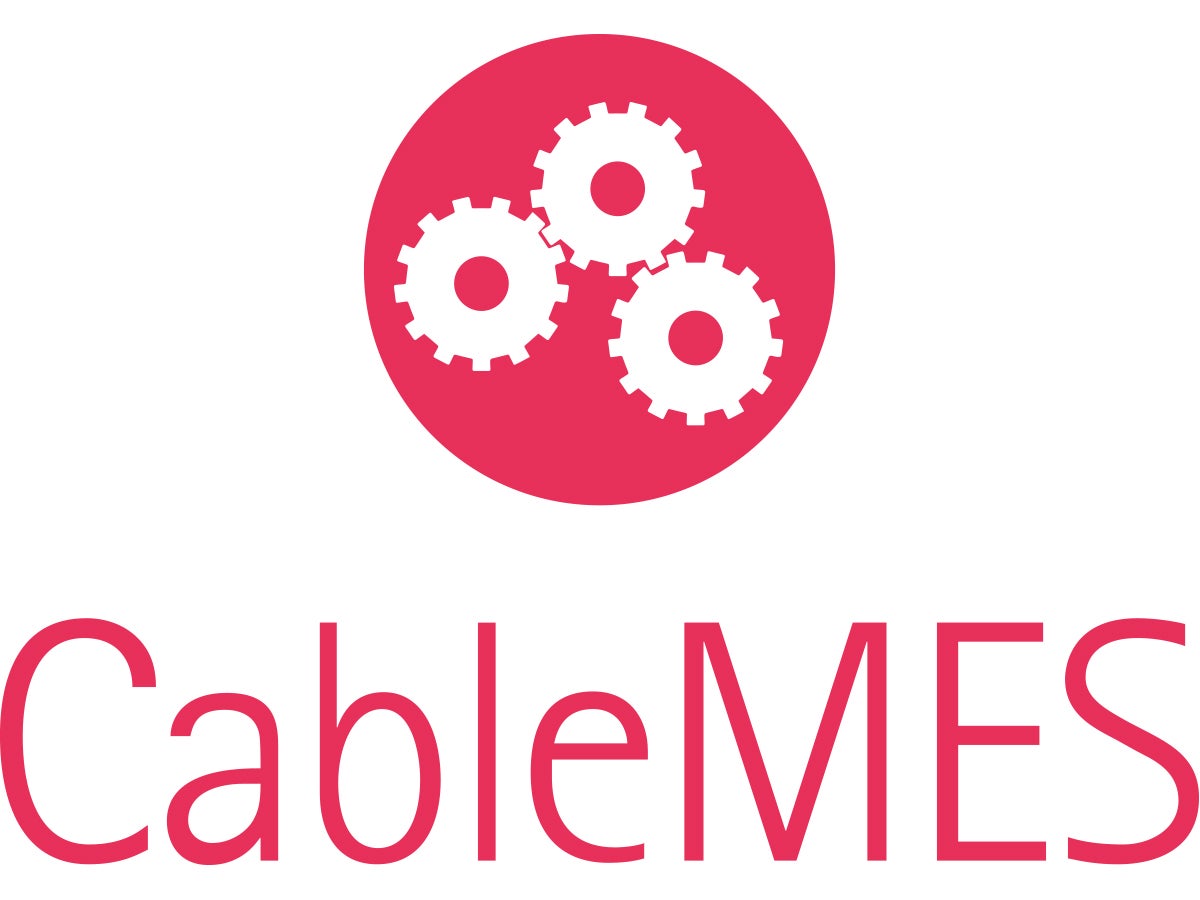 Sits between ERP and shop floor machines
CableMES leverages the global scope and scalability of the AVEVA™ system platform for data acquisition by quickly and cost-effectively connecting to any compatible shop floor device. The manufacturing execution system (MES) software integrates into your enterprise resource planning (ERP) system and conducts real-time data transfers in both directions, helping to keep the business in sync with the shop floor at all times.
CableMES integrates seamlessly into CableBuilder Enterprise, UL Solutions' flagship cable design software.
All the product, process and machine data that CableBuilder Enterprise manages is available in CableMES through automatic data transfer, helping you ensure that your product is produced to the correct specification.
Digital transformation
Adopt essential smart factory automation practices and establish a fully synced and integrated system to understand the efficiency of your manufacturing processes.
The MES software effectively manages resources by considering customer order dates, length of cable requiredavailability of stock and manufacturing production capabilities.
Production orders are automatically generated when integrated with CableBuilder and your ERP.
CableMES monitors and tracks many aspects of manufacturing to help you ensure that your orders are processed on time and to cost while unearthing hidden production capacity.
The integrity and accuracy of data intelligently combine operator progress reporting with automatic data gathering from the production lines, validating and minimizing operator interaction.
Operations
Real-time production information and automatic data capture highlight nonconformance issues using alarm systems, empowering you to take the immediate action required to resolve identified issues, e.g., if a machine is running below its target speed for production.
Such data is also crucial for analyzing trends across product groups, process types, shift formations and shift patterns for production and process improvement, including automatically generating overall equipment effectiveness (OEE).
The software tracks stock movement and availability through barcodes, allowing "at a glance" visibility to help ensure accurate stock management by location or item and complete traceability of raw materials.
Quality
Quality control is inherent in every aspect of CableMES, from well-conceived plans to exceptional data recording.
Analysis of quality losses, traceability and nonconformance management is crucial in managing products through the manufacturing cycle. CableMES helps you prevent errors from occurring by blocking incorrect raw materials from being used. It will immediately highlight a mistake and make it visible to all. Once an error has been identified, CableMES will not allow the reel or drum with the error to progress any further in the production process.
Performance
Each key role within the manufacturing process has specific requirements to maintain operational effectiveness. Whether it's the day-to-day sequencing of production orders or longer-term analysis of OEE, these operations need to mesh into a single, coherent team.
CableMES utilizes the extremely powerful historian tool provided by AVEVA™, which can collect all process data produced in the manufacture of custom cables. Users can correlate this data with process and quality alarms to an exact cable length produced to identify trends and provide long-term benchmarks.
The historian tool and CableMES come with a wealth of reporting features thathelp  management to take a strategic view of the business.
X
Get connected with our sales team
Thanks for your interest in our products and services. Let's collect some information so we can connect you with the right person.