Overview
PCRs are a necessary tool that define the rules and requirements for Environmental Product Declarations (EPDs). PCRs are developed in an open and collaborative manner, much like industry standards. Interested parties and stakeholders may participate in what's known as an open development process, which allows them to review the draft PCR, ask questions, and share comments electronically. Stakeholders may include material suppliers, manufacturers, trade associations, purchasers, users, consumers, nongovernmental organizations, public agencies, life-cycle assessment  practitioners and certification bodies.
UL Solutions, a program operator functioning under ISO 14025, maintains all comments and questions received during the development process and then posts PCRs for a public comment period. Then, UL Solutions will submit a final version of the PCR to a review panel for approval. Once approved, it is published on UL Standards website. PCRs expire every three-to-five years and must be updated to address relevant changes in the industry. However, PCRs are living documents and may be updated within this window, if needed.
If you are interested in working with UL Solutions on the creation of PCRs, email us at: [email protected]
UL Solutions can certify EPDs using existing PCRs created by any program operator. When no PCR exists for a product group or particular geography, UL Solutions will work with stakeholders to create one or address regionally specific requirements for PCRs created for another market.
Below are links to PCRs and geographic-specific addenda created and published by UL Solutions:
UL Environment/IBU Core PCR: Part A
PCRs in development
Please contact us for more information about UL Solutions' PCR development process.
Asphalt Emulsion Products (in development)
Mortar and Grout (open consultation; please see below for draft, appendix, and comment template)
Tires (panel review)
Call for Participation on PCR Committee
None at this time
Benefits
UL Solutions has extensive experience developing PCRs and a proven history of working with multiple stakeholders. In addition, UL Solutions can verify EPDs by using existing PCRs created by other program operators.
Why UL Solutions
UL Solutions is a global leader in the development of PCRs, and our experience working with industries and stakeholders enables us to support you and your EPDs.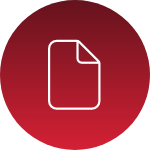 75.5 KB
810.65 KB