Gain actionable insights into smart building performance
Measure the effectiveness of smart building features, functions and technologies with a SPIRE Smart Buildings Assessment™, built by the Telecommunications Industry Association (TIA) and UL Solutions. SPIRE™ provides building owners, managers and operators with actionable data and insights that can help lower costs, mitigate risks, address tenant concerns and enhance overall asset value. The SPIRE™ program consists of an expertly curated, objective and holistic framework across six major criteria: power and energy, health and well-being, life and property safety, connectivity, cybersecurity, and sustainability. The online SPIRE™ Self-Assessment tool is the first step toward understanding your building's performance. It provides high-level ratings and reporting across key performance criteria and prepares you for the verified assessment with an assessor. The SPIRE™ Verified Assessment offers a complete on-site smart building evaluation with the opportunity to earn a Smart Building Verified Mark with a plaque so you can proudly display your Verified Mark.
In addition to safety regulations, governmental agencies worldwide are increasing their focus on and incentives for green, sustainable, energy-efficient real estate. Use SPIRE™ to evaluate and enhance your buildings' performance to help you unlock potential benefits such as grants and rebates.
SPIRE Smart Buildings Program Sell Sheet
1.08 MB
A smart building resource to measure value or performance of building assets
Until now, smart building programs available in the marketplace have provided a fragmented experience when it comes to measuring value and performance. SPIRE™ is a comprehensive resource to help you gain holistic insights during any stage of your building life cycle and business objectives.
Smart building performance management informed by leading organizations
The SPIRE Smart Buildings™ program powered by TIA and UL Solutions is the result of immense collaboration through a working group composed of more than 60 leading and iconic brands across the industry. Together, we defined a new gold standard of assessment criteria to improve smart building performance and occupant experience.
Measure smart building performance
See a snapshot of your smart building performance
Our online SPIRE™ Self-Assessment tool is a quick, easy and cost-efficient way to gain valuable building performance insights. By working with subject matter experts in your organization to input your building's data, the automated experience is a guide to assessing building functionality. This can provide a road map for future improvements to help increase asset values.
 
Measure smart building performance against meaningful metrics
The easy-to-read dashboard organizes all assets in a central location and visually displays preliminary scoring across six essential smart building categories. Intuitive filters allow you to focus on detailed views and share select data with appropriate stakeholders
Discover a competitive edge
In addition to the online Self-Assessment tool, the SPIRE™ Smart Buildings Verified Assessment offer full on-site and virtual evaluations of building performance. A comprehensive review of your processes and technologies can provide the opportunity to earn a verified rating that you can use to promote the confirmed performance and benefits of your smart building.
Empower informed decisions to help enhance asset value
Our comprehensive framework and assessment criteria set the benchmark for performance, allowing you to gain valuable insights and empowering you to make informed decisions to improve and optimize the value of your building assets. We can also help guide road map creation to maximize property investment.
Microsoft
See how the UL Verified SPIRE Smart Buildings™ Rating has enabled Microsoft to pinpoint new areas to impact change and meet overall enterprise goals.
Learn more
Corning
See how Corning maximized building performance in their new Optical Communications smart building headquarters.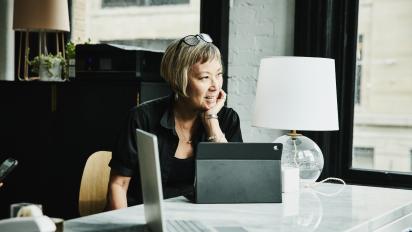 Owner-occupied
Optimize building management
Lower operating costs
Increase asset values
Attract and retain employees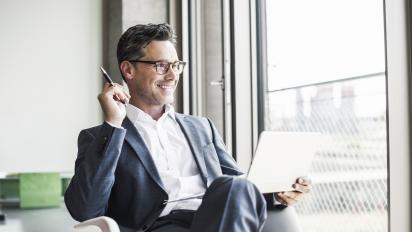 Portfolio managers and real estate investment trusts (REITs)
Enhance investment decisions
Maximize ROI
Improve brand reputation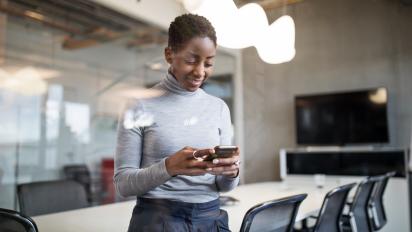 Real estate developers
Strengthen tenant relations
Improve brand reputation
Gain expert insight
Your building impacts your business
Irrespective of the industry, investment in smart technologies for buildings and facilities can offer both short- and long-term benefits.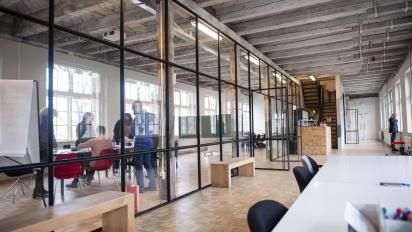 Commercial
Smart tech is helping commercial real estate stakeholders oversee operations more effectively. It now reaches every part of the industry, from investing and purchasing to property management and tenant relations.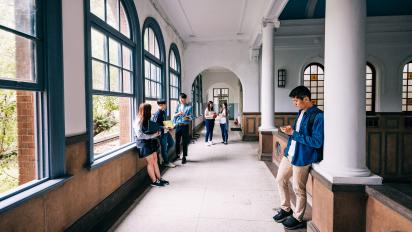 Institutional
Smart building technologies for governmental, municipal and even educational institutions can enhance the user experience, increase productivity, reduce costs and mitigate physical and cybersecurity risks.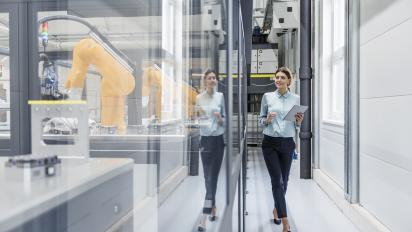 Industrial
Smart buildings are pivotal in automation. Effective management of the sensors and connected devices working across multiple systems and processes can enhance productivity and reduce downtime.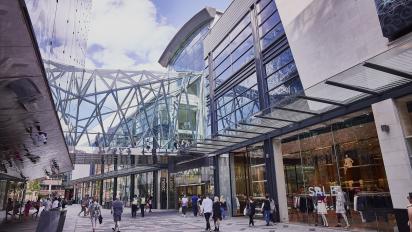 Retail and hospitality
Automated systems can work together to help track supply shipments, manage inventory, speed up customer transactions and even identify areas on the sales floor that guide customer movement.
Medical
One of the largest segments in smart technologies, medical facilities can better track assets and supplies, improve patient flows and experiences, transfer more data, lower energy costs and create "self-aware" rooms.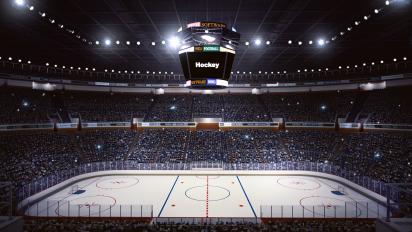 Public venues
From stadiums to museums and theaters, smart technologies can improve overall operations, lower costs, enhance attendee experiences, lower concession costs, increase security and optimize ticketing and parking.
Frequently asked questions
What is the SPIRE Smart Buildings™ program?

Developed by TIA and UL Solutions, the SPIRE Smart Buildings™ program is the world's first independent and comprehensive assessment and rating program for smart buildings.

What are the elements of the SPIRE Smart Buildings™ program?

The program comprises two key components: an online Self-Assessment tool and a Verified Rating.

After I complete the SPIRE™ Self-Assessment, what do I get?

SPIRE™ Self-Assessment results provide valuable insights into how a building stacks up against our expert smart building criteria and framework. This information can prove helpful in making investment decisions and deciding where to focus smart building technology efforts.

Take it a step further and get expert assessment via Verified Assessments. In addition to the assessment score and Verified Mark, you will receive recommendations and valuable insights to help you improve your building performance and enhance your rating.

How much effort will the SPIRE™ Self-Assessment require of my organization?

The self-assessment requires input from various department heads and functional members of your team. By working with subject matter experts in your organization to input your building's data, the automated experience serves as a guide to assessing overall functionality and provides a road map for future improvements.

What is the difference between the SPIRE™ Self-Assessment and the SPIRE™ Verified Assessment and Rating?

The SPIRE™ Self-Assessment is the first step for evaluating a building or space. It allows users to input data online and receive an initial snapshot to gain insights into the current state of their smart building ecosystem.

The SPIRE™ Verified Rating entails an in-depth audit and evaluation by UL Solutions auditors and engineers either on-site or via virtual engagements. Once we complete the evaluations, depending on the results, we can issue a UL Verified Mark for smart buildings that you can promote with a program plaque. We provide a detailed report with valuable insights to help further enhance your building performance. 

How can SPIRE™ help in the current economic environment?

The SPIRE Smart Buildings™ program comes at a time when businesses are rebounding from the pandemic and are making efforts to entice occupants, whether commercial, residential or industrial. Now is the time to use SPIRE™ to create differentiation and showcase your building performance.

In addition, a better understanding of operational efficiency, overall costs and risk mitigation of the building portfolios is always a top priority. SPIRE™ delivers guidance to help align performance strategies, planning tactics and operational efficiencies.
X
Get connected with our sales team
Thanks for your interest in UL's products and services. Let's collect some information so we can connect you with the right person.