Built by the Telecommunications Industry Association (TIA) and UL Solutions, SPIRE™ is the industry's first smart building program that holistically measures building technology and performance. The online SPIRE™ Self-Assessment tool can evaluate building intelligence and performance based on an expertly curated, objective and holistic framework across six major criteria: power and energy, health and well-being, life and property safety, connectivity, cybersecurity, and sustainability. The SPIRE™ Verified Assessment offer a complete smart building evaluation with the opportunity to earn a Smart Building Verified Mark and a plaque to proudly display the Verified Mark.
Current services include:
Self-assessment – The first step for evaluating a building or space, it allows users to input their building data online and receive an initial snapshot to gain insights into the current state of their smart building ecosystem.
Verified assessment – The SPIRE Smart Buildings™ Verified Assessment entails an in-depth assessment and evaluation by UL Solutions auditors and engineers, either on-site or via virtual engagements. After we complete the assessments, we assign a UL Verified Mark containing a starred building rating (1 to 5 stars). Stakeholders can promote their star rating with a program plaque. We also provide a detailed report with valuable insights to further enhance building performance.
SPIRE™️ qualification program
This program is designed for both companies and assessors.
SPIRE™ qualified companies are expected to create additional channels to increase awareness of the SPIRE Smart Buildings Assessment™ among companies involved with smart buildings.
Companies can promote their status as a SPIRE™ qualified company, sell SPIRE™ assessment services and deliver SPIRE™ assessments utilizing their own UL SPIRE™ qualified assessors. The assessor qualification program includes UL Solutions instructor-led classroom training, examination, field training and ongoing reassessment.
Companies and their assessors are listed on the UL Solutions website in the SPIRE™ qualified company and assessor database to provide interested building owners and other parties access to local, expert resources.
The company and assessor activities help establish a single definition of a smart building.
To participate in the SPIRE™ qualification program, responsibilities include:
As part of the qualification process, UL Solutions evaluates industry involvement and knowledge of each company and prospective assessor. This evaluation includes reviewing a company's processes and programs to remain current with relevant technologies and industry knowledge. UL Solutions will also evaluate ongoing training and education programs for company assessors.
Promote and assist with conducting self-assessments.
Quote and sell verification assessments.
Maintain SPIRE™ qualified assessors to conduct verification assessments.
Maintain a training and education program for assessors for smart-building technologies and industry knowledge.
Advertise and promote involvement in SPIRE™.
Once a company is qualified, UL Solutions adds the company details to the SPIRE™ qualified company and assessor database. After a company successfully completes the qualification process, it can request that prospective assessors be entered into UL Solutions' SPIRE™ qualified assessor qualification program.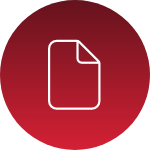 Spire Smart Building Assessment Qualification Program
19.31 MB
Assessor qualification
All SPIRE™ qualified assessors are listed in our SPIRE™ qualified company and assessor database and receive a certificate upon qualification. Candidate assessors undergo the same rigorous and comprehensive training and qualification as UL Solutions staff providing SPIRE™ services.
Typical prerequisite and eligibility qualifications for assessors include:
Knowledge of the smart building industry
At least three years of experience in the smart building industry and relevant experience in consulting, designing and implementing smart building projects, etc.
Preferred experience/qualifications:

Assessment experience to nationally and internationally recognized standards and requirements
ASQ-CQA certification
ISO 9001:2015 lead assessors preferred

Knowledge of certification programs such as LEED, Fitwel and WELL
Initial qualification requirements include the following:
Instructor-led classroom training provided by UL Solutions

SPIRE™ tool and criteria
SPIRE™ program and process requirements
SPIRE™ roles and responsibilities
Requirements for objective evidence gathering and its materiality

Written examination
Field training – Verified assessments conducted under supervision of UL Solutions SPIRE™ engineers
Once the candidate assessor has successfully demonstrated the necessary skills, they are qualified and authorized to perform verified assessments without supervision. UL Solutions reviews and makes all decisions regarding completed verified assessments and will provide feedback and/or training to SPIRE™ qualified assessors on an ongoing basis.
Maintaining qualification
A SPIRE™ qualified assessor certificate is valid for two years, at which time all assessors must successfully retake the SPIRE™ written exam to ensure that they have kept current with the program and its criteria and processes. In addition, the assessor must conduct a minimum number of assessments in a year to maintain their qualification.
If UL Solutions determines that an assessor has failed to demonstrate SPIRE™ program competency and knowledge or has not met the SPIRE™ qualified company and qualified assessor contract requirements, an assessor may have to undergo a requalification process. The requalification process may include classroom or field training, or written examination. UL Solutions can also choose to terminate an assessor's qualification.
Assessor qualification levels
SPIRE™ qualified assessors are assigned a level, as described below:
Professional
Complete the SPIRE™ initial qualification process and maintain the qualification requirements above.
Conduct verified assessments.
Expert
Maintain professional-level qualification as defined above.
Conduct verified assessments.
Conduct a minimum of 15 SPIRE™ assessments within two years.
The expert additionally gains the following privileges:

Participate in SPIRE™-related panels and webinars.
Act as a TIA Smart Buildings Working Group (SBWG) member.
Inclusion in smart buildings networks and ecosystem

The UL Solutions SPIRE™ program owner approves all expert-level credentials.
Assessment process
The assessor is responsible for scheduling and conducting an assessment, as well as providing all relevant objective evidence and SPIRE™ verified assessment details to UL Solutions.
UL Solutions will determine the SPIRE Smart Building Assessment™ rating based on a program review of the SPIRE™ verified assessment results and supporting objective evidence. After discussion with the assessor, the UL Solutions program reviewer may modify the recommended rating provided by the assessor if it is determined that the evidence does not support the recommendation. Following the final assessment review, UL Solutions will contract directly with the customer for the verification.
UL Solutions reserves the right to determine whether the UL Verified Mark and accompanying documentation (SPIRE™ artifact/certificate, assessment report, building rating and listing of the verified assessment on the UL Verify database) can be issued as an outcome of the assessment.
SPIRE™️ qualified companies and SPIRE™️ qualified assessors
UL Solutions has signed up the following companies as SPIRE™ qualified companies and certified their respective candidates as SPIRE™ qualified assessors.
GlobalDWS
GST Group
Introba
Unify A&E
WSP 
Please refer to "SPIRE™ qualified company and assessor database" under References for complete listing details.
X
Get connected with our sales team
Thanks for your interest in UL's products and services. Let's collect some information so we can connect you with the right person.