The GCC is absolutely a special region mainly when it concerns its unique health care industry. Get introduced to the new regulations set by the Gulf Cooperation Council Standardization Organization (GSO) who set compliance requirements and made some aspects mandatory such as the safety requirements from the cosmetic standards and the Halal standard. The webinar will identify the responsible party and the obligations such as Halal product notification in your PIF whether you are an importer or manufacturer. The new regulations are expected to be adopted by the GCC member states Bahrain, Kuwait, Oman, Qatar, Saudi Arabia, and the UAE.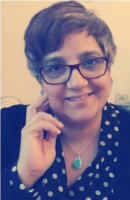 Presenter(s): Dima Gärtner
Dima Gärtner received her Master's of Science in Environment & Water Resources Management from UNESCO-IHE in Delft, The Netherlands. After obtaining honours degrees in Chemistry and Biology Bachelor's degree in Chemistry from the University of Bethlehem 23 years ago, Dima worked in the field of Research & Development as a scientific researcher at the University of Delft in the Netherlands.
Mrs. Gärtner joined ChemADVISOR®, a UL company in Brussels, Belgium, in October 2011 as an EHS Regulatory Specialist and is currently a Senior Manager for Productstewardship solutions at Retail &Industry in UL
Having worked in the Chemical Research and Development field in cooperation with the chemical industry, Dima's broad regulatory expertise offers clients competence and confidence that their compliance & legal requirements are met.