As businesses return to work in the wake of COVID-19, the UL Start Safe Playbook outlines our framework to consistently return to a safer working environment. Explore some factors to take into account under the "new normal" conditions in this infographic.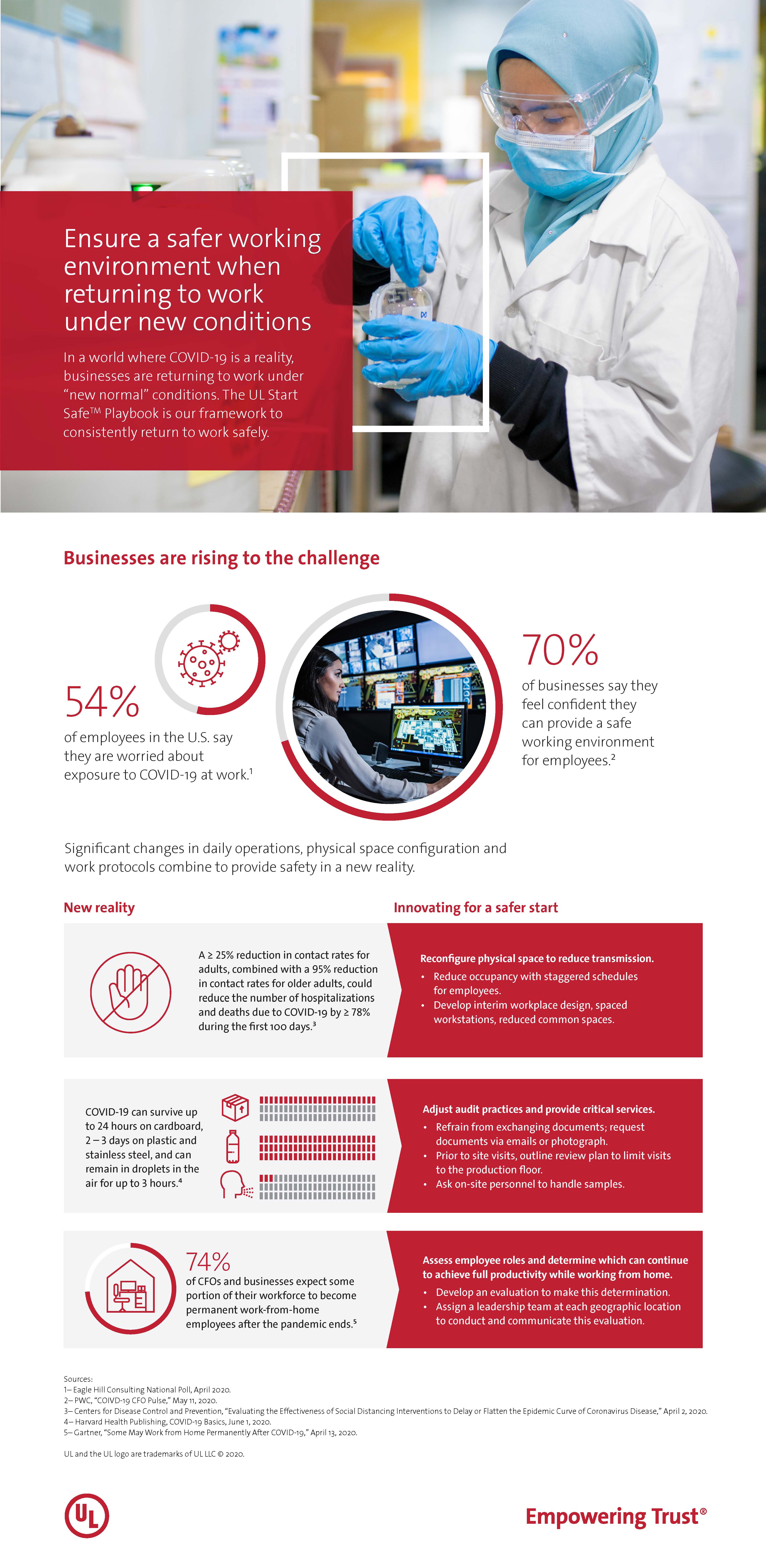 Office Furniture Manufacturers Balance Innovation and Safety to Support Building Reoccupancy
In open air offices, many furniture manufacturers are offering transparent dividers that offer individuals protection from the coughs and sneezes of other occupants. While deployment seems straightforward, it's important to fully evaluate usage risks.
Learn more