Our responsibility to people means caring for the needs and interests of our colleagues, customers and stakeholders, including the public we serve. Our people partner with purpose to advance diversity, equity and inclusion; support safety and well-being; provide professional development and training; participate in volunteer opportunities; and offer donations to positively impact those in the communities where we operate. Our social sustainability initiatives support a safe and engaging work culture where everyone can thrive and feel that they belong. We believe that giving back fosters personal growth, well-being and kindness. We apply our human, brand and financial capital to local and global issues relating to our mission of working for a safer world so that we can achieve progress on the United Nations Sustainable Development Goals (SDGs).
Building a safer, more secure and sustainable planet must number among the concerns of every person invested in future generations' success and prosperity. Outside our walls, our people mobilize our mission and make personal connections with their communities. We think that a fulfilling career also includes purpose-driven, individual opportunities to make a positive impact. To that end, we encourage our people to contribute to the causes that matter to them, whether they activate internally through our Business Resource Groups or identify them externally through volunteerism and donations.
UL's colleagues connect with each other and their communities through our global network of more than 75 Social Sustainability Champions and our signature program Community ConnectionsTM, which provides every full-time employee at UL two paid days off a year to volunteer. Supporting volunteerism allows us to partner with purpose to better sustain each other and the places where we work and live. The paid volunteer time off (VTO) we provide every UL employee demonstrates our commitment to supporting our employees' active engagement with the world, resulting in thousands of dedicated acts of caring, education and collaboration annually.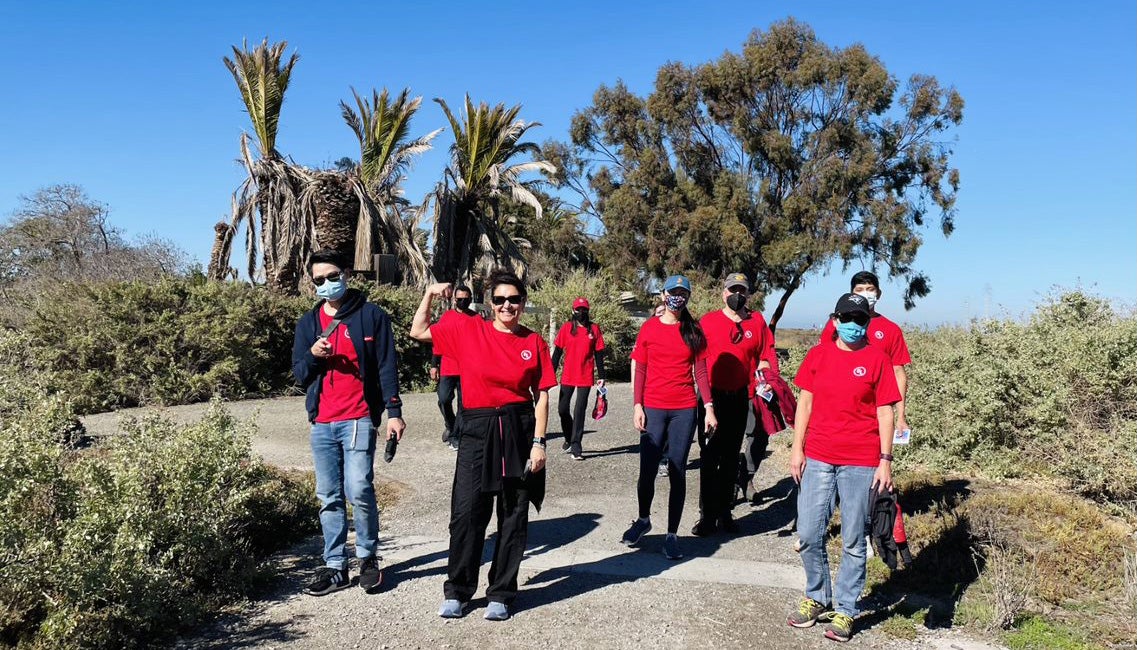 Corporate Sustainability supports, strategizes and reports on our business functions impacting social dimensions including human resources (HR); diversity, equity and inclusion (DEI); global sourcing; environmental health and safety (EHS); ethics and compliance; talent and UL University (TULU); and our social sustainability efforts.
Serving our talent
In our 2021 materiality assessment, talent attraction and engagement and diversity, inclusion, equity and gender equality arose as top-tier strategic priorities for our internal and external stakeholders. We believe we can attribute this to both the increased understanding of the importance of these topics globally and economically and our efforts to address their significance internally.
We continue to consider attracting and engaging the highest-quality talent a strategic priority, fundamental to our success as the global safety science leader. With every generation and innovation, we work to understand our stakeholders' challenges and priorities. We've held steadfastly to our mission through wartime, the advent of television, the dawn of renewable energy, a global pandemic and more, adapting to meet the safety science demands of the moment as well as the changing needs of our people.
Our promise and commitment to the safety and security of our people at work, including their psychological safety and comfort, never falters. We're dedicated to providing a work environment where our employees can be themselves, feel that they belong and perform at their best. As described in our Standards of Business Conduct, we do not tolerate any form of discrimination; we actively manage discrimination risks while providing myriad opportunities for employees to increase their education and awareness and take meaningful action to advance an inclusive culture.
Diversity, Equity and Inclusion (DEI)
---
We feel passionate about protecting our people as they apply their passion to fulfilling our shared mission. We're dedicated to providing a psychologically and physically safe and enjoyable workplace and to supporting the various local similarities and differences within our communities and customer base, leading with purpose and principle. We believe that diversity serves as a force multiplier, improving outcomes and increasing possibilities.
Our pledges:
The Equity Principles of the Chicago Network: To work toward achieving gender equity in leadership roles throughout our organization by 2030
The CEO Action for Diversity and Inclusion™ Pledge: To advance diversity and inclusion within the workplace — We are committed to cultivating a workplace that supports diversity and inclusion and unconscious bias training through important dialogues, plans and actions.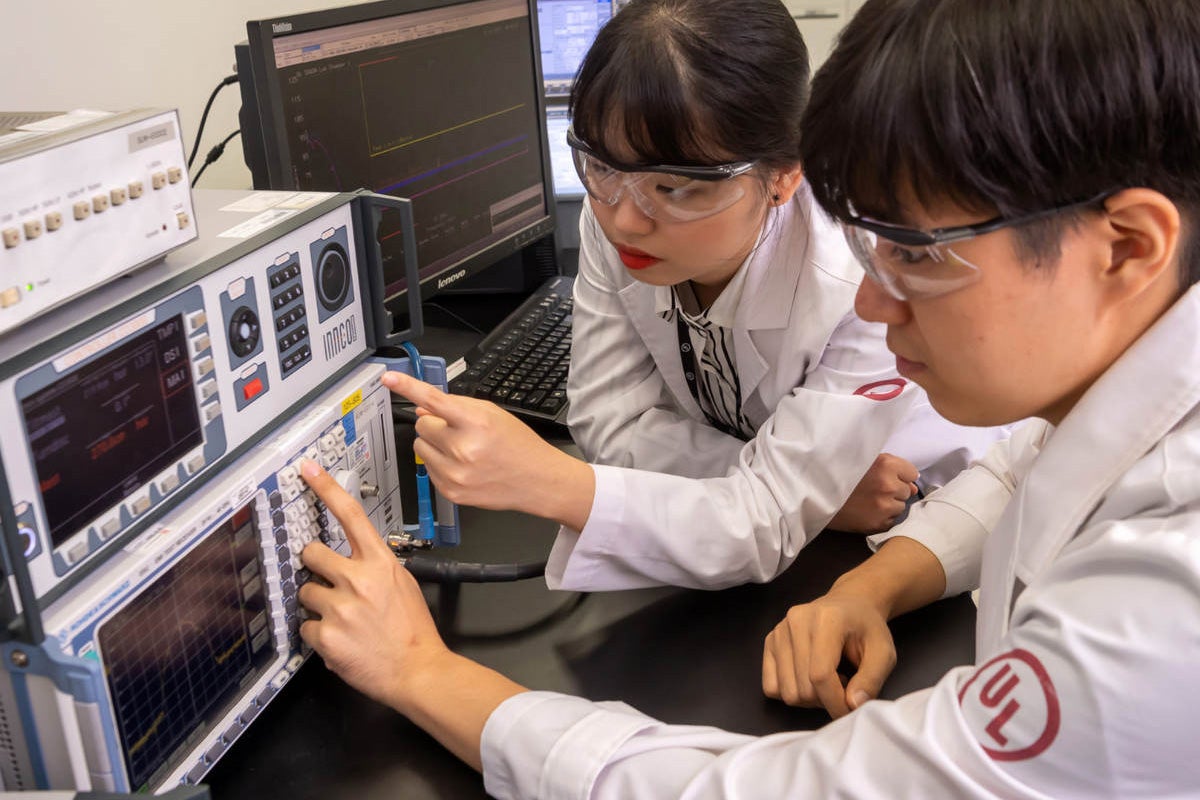 The Human Rights Campaign's Business Coalition for The Equality Act: To support federal legislation protecting LGBTQ+ individuals alongside 400 other major U.S. corporations
We ask our employees to sign the UL Inclusion Promise and commit to doing their part in making our workplaces more inclusive around the world.
Two global councils shape our DEI strategy:
DEI Executive Council: The executive council drives and supports DEI through strategic decisions, guidance and promotion of DEI within their respective areas. This council serves as a governing body for DEI and consists of UL's CEO and other senior leaders representing various divisions, functions and regions.
DEI Leadership Council: The leadership council provides input on, aligns with and implements DEI priorities, initiatives and programs. This council serves as our employees' voice, representative of our regional ambassadors and Business Resource Group leaders.
UL-hosted annual Diversity, Equity and Inclusion Leadership Summits feature internal and external thought leaders, advocates and business leaders in DEI. These discussions help us connect and innovate the ways we build our globally inclusive culture.
Advancing equity
In 2020, we announced our commitments to advancing equity within UL. These commitments address some of the representation gaps as well as systemic and programmatic initiatives to build an inclusive culture, behaviors and Ways of Working. Learn more about our journey and progress on these commitments in our DEI Report.
Communicating with each other
In 2021, we welcomed nearly 3,000 new faces to the company from different generations, racial/ethnic backgrounds, geographies, genders, sexual orientations and physical abilities. Each person strengthens our organizational culture as we work toward a more equitable workforce, workplace and marketplace.
Treating our employees with respect and integrity requires open and honest conversations and communication through many channels and on many platforms, from informal employee social platforms to enterprise-wide town halls and surveys. Our CEO shares her weekly blog on relevant organizational topics and insights, and all global colleagues attend quarterly meetings and regional and divisional town halls and meetings. In addition, employees meet regularly with their managers locally. When we shift course to meet new or additional strategic objectives, we inform all our people about changes well before implementation. As well as ongoing employee surveying, we conduct employee focus groups to gather insights and capture feedback on significant changes before, during and after implementation.
As a company with global representation, we observe the different notification periods required by law in various countries insofar as local legislation regulates them. For all countries with binding collective bargaining agreements in place, we specify and include notice periods and provisions for consultation. In countries with national legislation about freedom of association and collective bargaining, we take action to adhere.
As employees leave the organization through retirement or termination, UL provides outplacement services for qualifying employees around the world according to local needs to help prepare them for the transition.
Business resource groups (BRGs)
Employees around the world create and run our ever-expanding and highly active BRGs. They function as voluntary, leadership-supported associations that help UL foster an inclusive workplace by supporting diverse perspectives and empowering community advocacy and transformation. BRGs improve our workplace culture and help inform business strategy and growth. Each BRG has a stated goal related to progressing UL's commitment to community outreach and investing in and advancing diversity, equity and inclusion for under-resourced communities across the enterprise. Our BRGs include more than 2,600 members worldwide.
Explore our BRGs

Black BRG (BBRG)

The BBRG drives inclusion by accelerating UL's commitment to engaging African American/Black employees and those with diverse backgrounds, skills and capabilities. Its focus includes furthering UL's commitment to corporate social responsibilities in African American/Black communities and developing and retaining African American/Black employees by developing skills, increasing representation in leadership and executive-level roles and growing the talent pipeline among prospective candidates.

Military BRG

The Military Business Resource Group (MBRG) consists of a global community of employees who either served in the military, are affiliated with someone who has served or still serves, as well as other members supportive of military and veteran issues. The MBRG provides its members with meaningful networking opportunities, positively promotes UL's culture through veteran career fairs, honors our veterans for their service and supports veteran causes. Whether one served on a voluntary or compulsory basis, now or in the past, all are welcome to join the MBRG.

PRIDE BRG

PRIDE stands for People Recognizing Identities and Differences for Equality. PRIDE UL works to increase awareness and understanding of our LGBTQ+ community. This BRG strives to create a positive and supportive work environment and helps deliver UL's commitment to DEI through recruiting and retaining LGBTQ+ talent and supporting customer engagement.

 

Latino BRG

The UL Latino BRG promotes the heritage of Hispanic and Latinx UL employees by sharing their culture through educational opportunities, networking, cultural events and social gatherings. This BRG also supports professional development and leadership opportunities for Latinx and Hispanic team members to help recruit and retain top talent.

UL Parents BRG

Working parents make up a large contingency of UL's employee population. The UL Parents BRG wants to encourage a workplace where caregivers can find support and expert guidance while advocating for a healthy work-life balance. This supportive community helps increase employee engagement, productivity and retention, all of which have a positive impact on UL's business goals.

Tribal Voices BRG

Tribal Voices is our newest Business Resource Group, formed in November 2021 to support the needs and identities of American Indians/Native Americans at UL. By sharing stories about identity, history and connection to Mother Earth, Tribal Voices aims to promote awareness, foster allyship and support career development for Native American employees.

 

Women in Leadership BRG (WILBRG)

The WILBRG helps accelerate the advancement of women working at UL by cultivating a strong community of female leaders. The BRG helps members develop their leadership skills and personal and business networks. Members share business best practices and thought leadership and promote career opportunities for women.

Young Professionals BRG

The Young Professionals Group (YPG) BRG seeks to build and nurture an inclusive environment that engages young professionals in support of UL's mission and business. The group aims to attract, develop and retain young professional talent, build an internal support system for young professionals, develop personal and professional growth opportunities and help grow and digitize the business.   

Corporate Sustainability offers employee donation matching in support of BRG campaigns. In 2021, we matched donations to designated nonprofit organizations supporting PRIDE Month, the Juneteenth campaign, Memorial Day and International Women's Day. 
Empowering our people
When our talent understands the important cultural and legal differences in the countries where we operate, we can provide the most meaningful support and attention to all our stakeholders.
All UL people leaders undergo training to learn key aspects of local legislation where their team members operate, adhering to global management principles emphasized in our trainings and manuals as well as certain core values, including:
Consistently treating employees with respect and dignity

Encouraging employee participation in decisions that impact their work lives

Providing caring, thoughtful management that advocates for the individual

Communicating openly and honestly with employees

Resolving workplace concerns and issues in a timely and equitable manner

Recognizing and rewarding individual and team performance
Implementing these core values through sound leadership and partnership with our people is the best way of ensuring our company's integrity and our talent's well-being, reinforcing that we can effectively make decisions to achieve the best outcome for all.
Only a small percentage of our workforce's compensation depends on collective agreements. We attribute this to our total rewards and flexible work programs designed with our employees' well-being in mind, including annual salary reviews, attractive bonus and recognition programs, valuing important lifetime events, flexible work arrangements, ongoing compensation studies and adaptation to market conditions. We employ all these elements to satisfy our employees and provide responsive support for their needs, which may explain why few choose to engage external organizations to represent them.
Safely working for a safer world
---
Honoring our public safety mission means making an equally strong commitment to protecting the health and safety of our employees, customers and other stakeholders. Every day, our colleagues come to work with the understanding that Safety Starts Here, our operating philosophy and a key result. Nearly every meeting at UL begins with a Safety Moment, where we elevate safety and share ideas. The health, safety and well-being of all our stakeholders, including the public, holds a place as a recognized strategic top priority in our 2021 materiality assessment.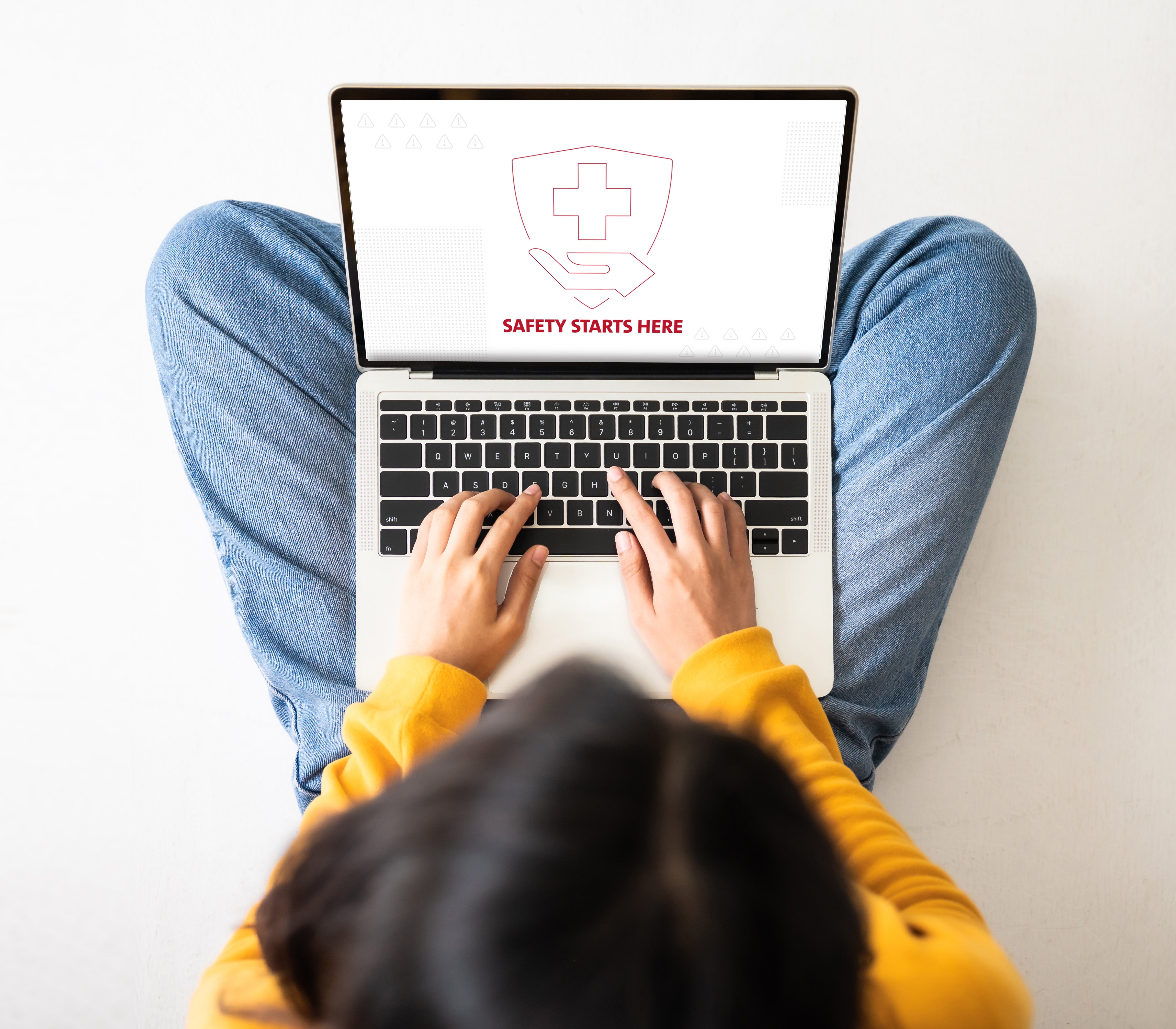 Across the enterprise, we work to exemplify best-in-class operational health and safety with improved incident reporting and investigation, Safety Moments, designated health and safety committees, culture-based safety training, risk-based safety trainings, Stop Work Authority Policy, COVID-19 health and safety protocols and more. Our Safety Committees meet regularly to share new information and discuss safety measures at their site or in their business. These groups work to support our Safety Starts Here key result and play an important role in maintaining a safe workplace. However, we are all responsible for our own and our colleagues' safety and health. We encourage every UL employee and visitor to identify, report and correct any potential hazards.
We maintain a robust EHS compliance program foundational to our safety science leadership. This team oversees the implementation of a newly detailed EHS strategic plan, which will include an incident management system (IMS) that will track actions to completion and support meaningful KPIs. In 2021, we expanded our enterprise-level EHS leadership by adding a global environmental compliance manager, a global training manager and additional field specialists to support our growing business.
Our EHS programs address the potential risks involved in performing our laboratory and field services. We offer many custom trainings and programs to support our people's needs as they take on the necessary task of fulfilling our safety mission. All colleagues receive training on reporting risks, unsafe conditions, behaviors and near misses. We identify and implement corrective actions as needed to ensure a safe environment. We also require visitors to report any observed health and safety risks. In combination with audits and inspections, we examine any reports to conduct trend analysis and identify areas of improvement. We encourage safety reporting with a strict anti-harassment policy that protects our employees from reprisals.
Our Stop Work Authority Policy empowers any UL colleague to stop or not start their work if they feel it is unsafe. Specific to our fieldwork, our colleagues who visit customer sites follow strict health and safety guidelines to keep themselves and their customers safe. We also instruct field employees to stop work or not perform their work if they judge it unsafe. They work with our customers to correct any risk prior to beginning or continuing the work.
Job Safety Analyses (JSA) are completed by relevant personnel with EHS assistance to ensure that colleagues perform tasks safely; they also evaluate new tests to ensure that they pose no danger before conducting them. Employees receive regular communications regarding engagement in EHS activities and functions.
Health and safety training
In 2021, Training Industry identified us as a top employee health, safety and wellness training company in recognition of our global training library. This resource offers more than 1,500 employee health and safety training courses in more than 18 languages to help our people preserve their and each other's safety at work.
UL's health and safety management systems apply to all locations where we conduct work and to those who conduct work on our behalf. Directly supervised contractors (temporary or contingent workers) follow the same risk-based training program as full-time UL employees. Colleagues undergo training on paid time via UL's learning management system (LMS) or in instructor-led courses with the Site Safety Officer or the relevant supervisor. The supervisor monitors training effectiveness with an analysis of leading and lagging indicators.
Well-being and security
Employees may request to participate in a quality dedicated health program — e.g., respiratory protection, hearing conservation, lead monitoring, etc. — at any time, and EHS contacts those colleagues to set up the necessary testing. Collected information helps ensure the participants' safety, with required training and acknowledgements for participants on how to access their records and how the system stores those records. Employee health records are kept in strict confidentiality by the EHS department on a secure server with limited access to those who need to see the records in the course of performing their duties.
EHS provides non-occupational medical and healthcare services at our Taipei, Taiwan, facility, where we have an occupational nurse on staff. The company also offers access to smoking cessation, mental health awareness and other programs through our Employee Assistance Program.
At other facilities, insurance plans support and cover non-occupational services and treatments. All employee health records remain secure and confidential.
We adhere to the strictest public guidance and applicable local requirements to ensure the safety of our facilities and our people as the world continues to respond to the risks associated with COVID-19. We regularly evaluate our workplaces and provide updated protocols and notices. We share COVID-19 safety guidance with all of our stakeholders in the Start Safe Playbook.
We apply the National Institute of Occupational Health and Safety's Hierarchy of Controls to address noise issues, environmental exposures (chemicals, smoke, etc.), vibration and issues related to falls from height.
Keeping our people safe at every site requires managing security needs while maintaining respect for individuals. One hundred percent of our security personnel, including third-party security personnel, have received training on human rights policies and procedures.
Talent and UL University (TULU)
Human Resources (HR) now includes ULU in the Talent division, which focuses on ensuring that our people have the latest training and educational opportunities to engage their curiosity and support their career ambitions and personal and professional development. Under the leadership of UL's vice president of HR, Talent and ULU, the newly formed TULU projects include executive development; employee training design, development and delivery; regional training centers; UL's LMS administration and support; performance management; competencies; career development; career coaching; leadership development; talent assessment and reviews; and succession planning.
Continuing ULU's legacy of providing best-in-class education and training, as our multiple Association for Talent Development (ATD) Best Awards demonstrate, we are raising the bar for ourselves in 2022 and beyond. In Q2 of 2021, the newly formed TULU announced the pilot of the Leadership Program Redesign Project, intended to align our Leadership and Management programs with our new organizational structure and operating strategy. We assembled global cross-functional teams to redefine or replace senior leadership programs, regional and business nontechnical programs, and Leadership Development programs to support the business's changing needs.
A comprehensive career development framework provides a structured learning path for new and existing employees to follow as they grow throughout their careers. We've designed the program to develop all employees, from individual contributors to managers to senior leaders in the organization, through a series of career stages, each one carefully designed to support ongoing development needs while remaining flexible enough to keep pace with changes to the organization. A key feature of the redesign project is the close partnership with our internal Talent and Learning Champions (TLC) team — thought leaders throughout the organization with a passion for learning and for developing their teams to create strong bench strength throughout UL. This helps ensure operational sustainability and continuous revenue growth. With much anticipation, we've scheduled the inaugural pilot sessions for Q2 of 2022.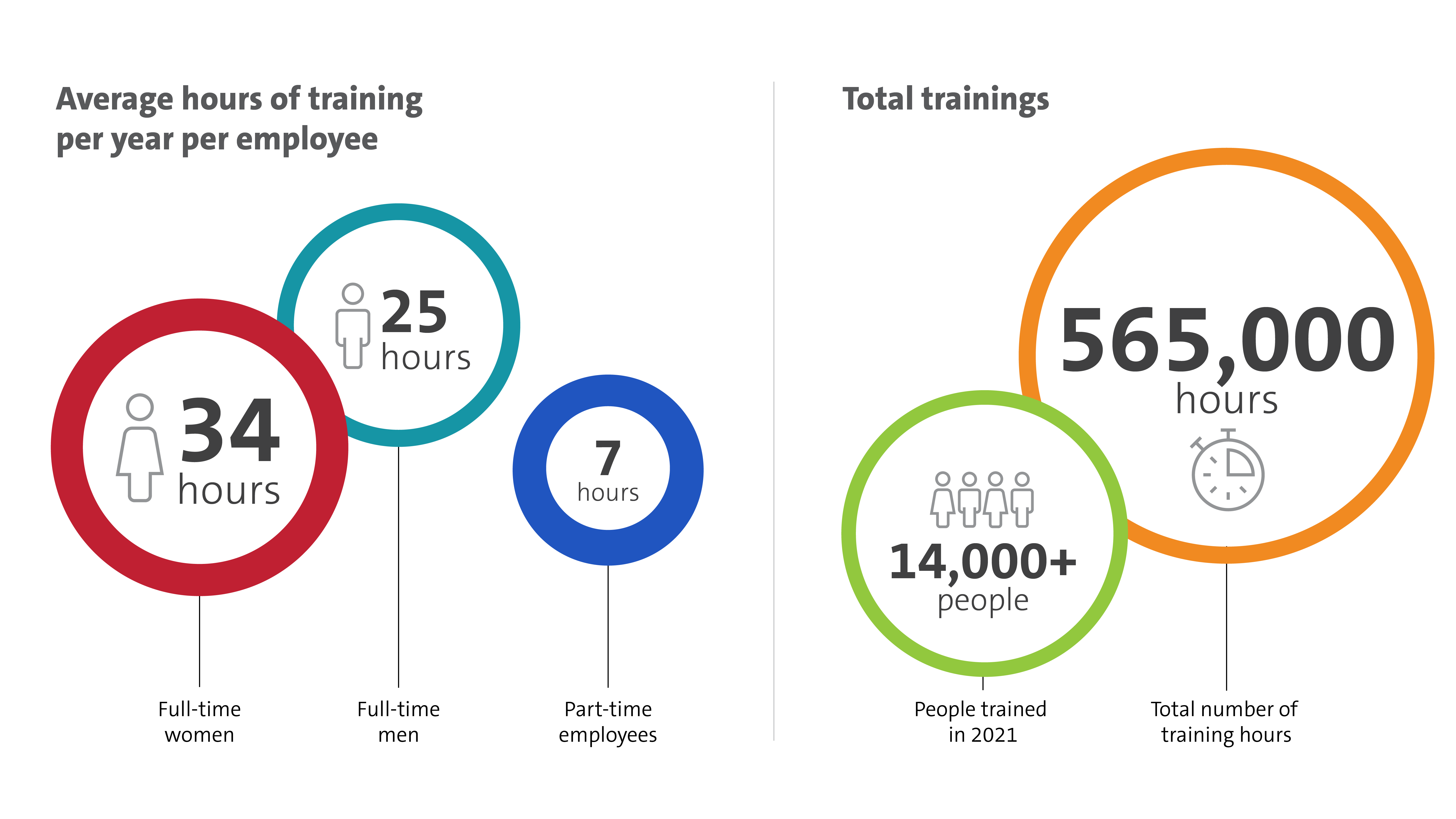 As 2021 began, many UL colleagues continued working remotely. In response, TULU expanded virtual instructor-led and self-directed learning opportunities to ensure that our employees continued to feel supported, remaining dedicated to providing best-in-class education and training. The team quickly adapted many of our legacy courses and professional development training modules to virtual platforms so they could continue uninterrupted and remain available to all our people.
In addition to offering learning programs, TULU also supports major initiatives throughout the organization — including DEI, change management, sustainability and our growing number of BRGs — with trainings to help operationalize our commitment to creating a safe, welcoming environment where everyone can thrive.
Continuous collaboration
Navigate My Career (NmC) represents our global approach to performance management. The program provides regular quarterly performance check-ins, a clear goalsetting process with strong alignment to our operational strategy, key results and identified behaviors for success. NmC allows for continuous feedback and meaningful dialogue to support optimal career development and employee engagement.
UL Mark of Excellence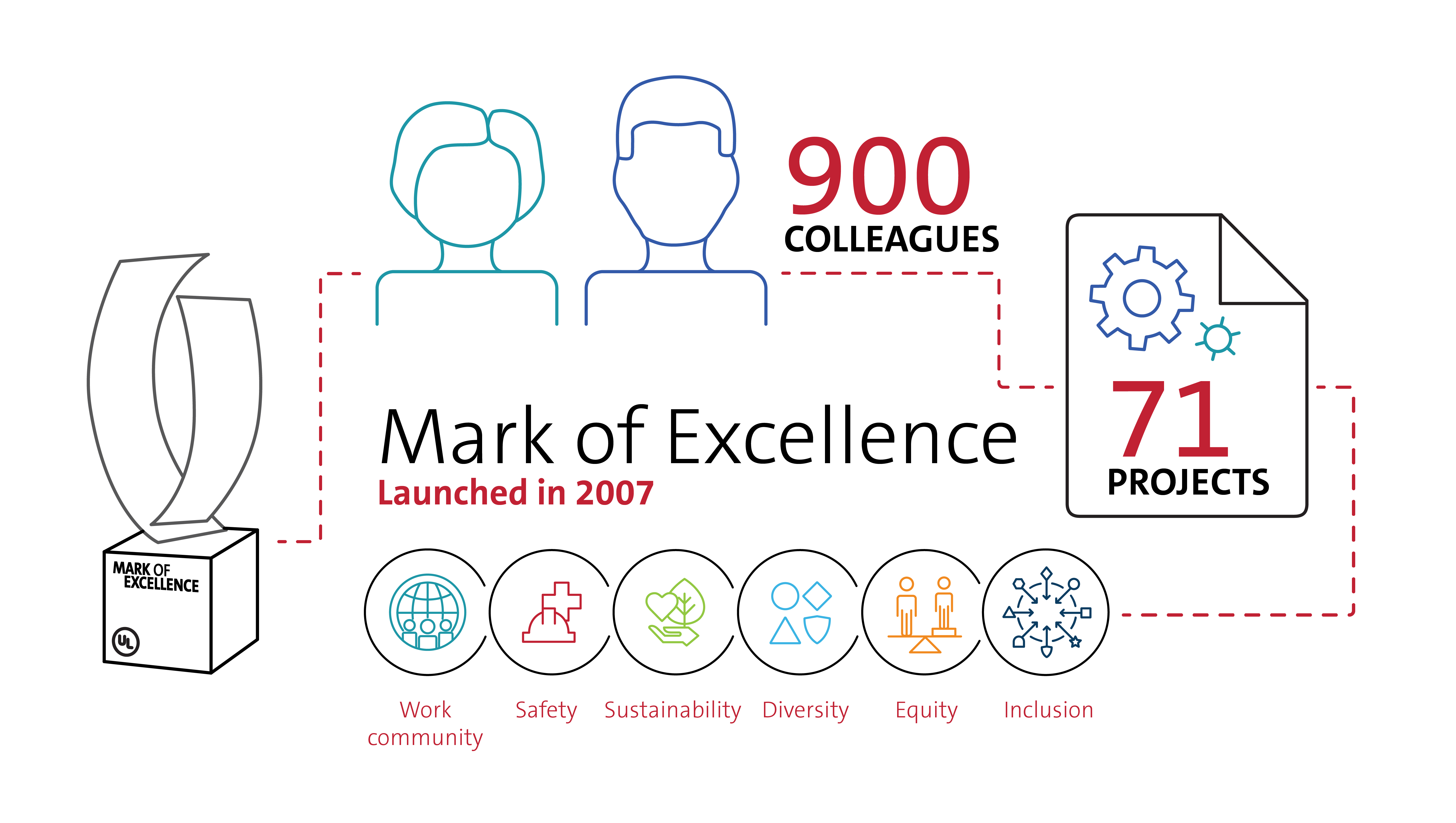 Since 2007, we have awarded the UL Mark of Excellence annually to employees whose colleagues have nominated them for truly exceptional work that inspires us and contributes to strengthening our business. Winners embody our core values and have demonstrated integrity while pursuing the innovations and projects that propel our success. This meaningful, peer-nominated award is one of the many ways we recognize and reward our world-class talent.
By 2020, 900 UL colleagues contributing to 71 winning projects had received the Mark of Excellence award. In 2021, we expanded our selection criteria for the award to include not only nominations for operational accomplishments but also projects impacting our work community, demonstrating accomplishments related to safety, sustainability, diversity, equity and inclusion. We're currently reviewing 2021's nominations.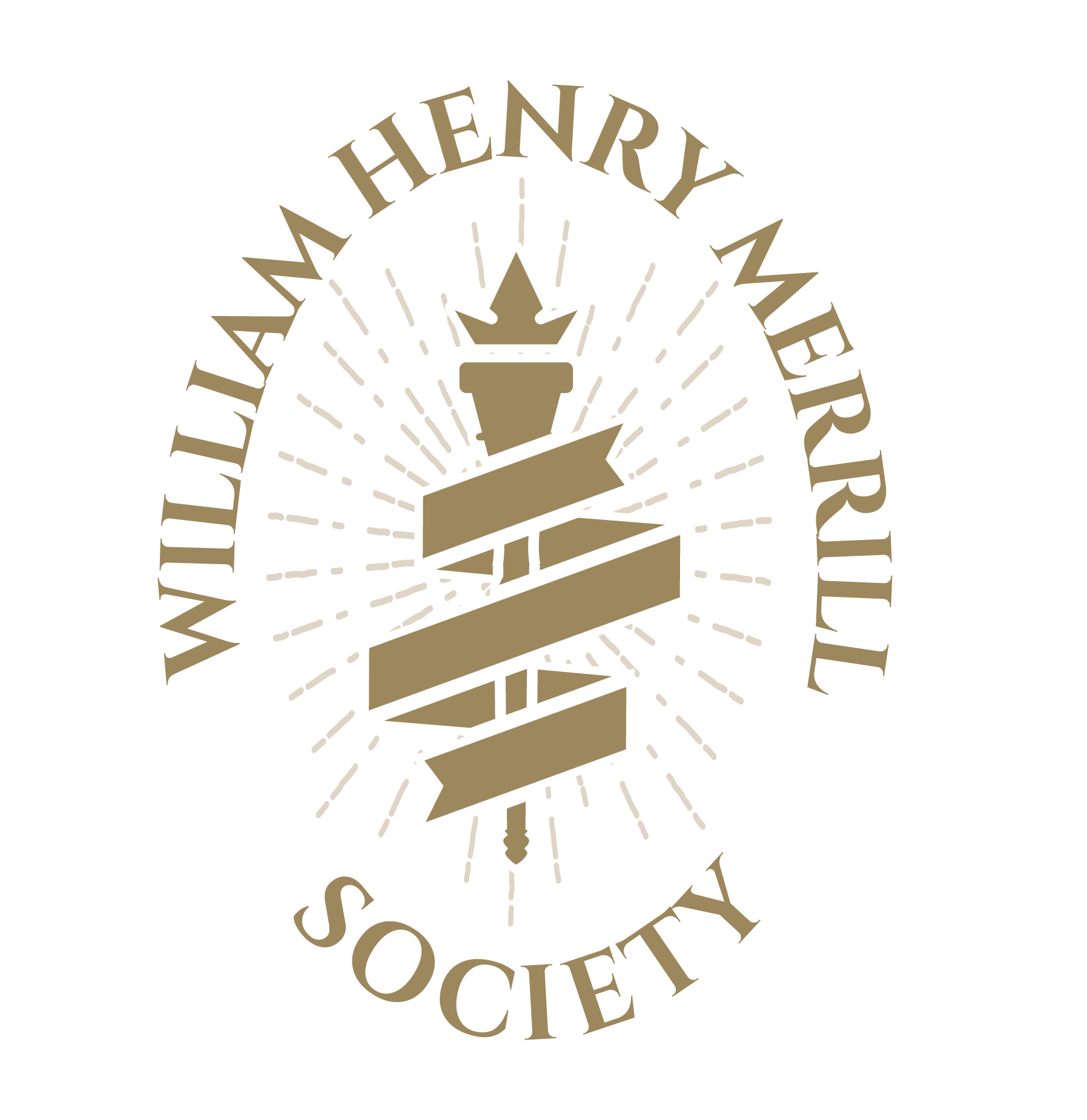 Established in 2006, this society named after UL's founder recognizes the critical role played by UL's technical staff in fulfilling our mission through the application of science, hazard-based safety engineering and data acumen. It serves as a celebration of UL's technical leadership and passion for the science of safety — a way to formally recognize those in our organization who have made a significant and sustained contribution to the advancement of safety science and safety engineering.
Colleagues nominate their peers for their work experience, technical achievements, publications, patents, professional affiliations and overall contributions to UL's mission to promote safe, secure and sustainable living and working environments for people. Members of the William Henry Merrill society are designated Corporate Fellows or Distinguished Members of Technical Staff (DMTS).
Induction into the society as a Corporate Fellow confers a lifetime honor. Retired members have an open invitation to participate in WHMS meetings, attend UL's annual meeting and continue to share their knowledge and experience with staff, mentoring other colleagues who might someday also become Corporate Fellows.
Fulfilling William Henry Merrill's founding legacy, to "do something for humanity" means that we extend our purpose beyond the work and projects we undertake. Our people mobilize our mission and advance social progress within our communities through volunteerism, donations, skills-based initiatives and more.
As a Participant in the United Nations Global Compact, we apply their definition of social sustainability to our own strategy and actions:
"Social Sustainability refers to the proactive way a company identifies and manages business impacts on employees, workers in the supply chain, customers and communities." United Nations Global Compact
Social sustainability acts as a strategic arm of our Corporate Sustainability team to promote social responsibility initiatives and collaborate with our Corporate Sustainability Council (CSC), HR, DEI, TULU, Ethics and Compliance, Global Sourcing and EHS teams to make a positive impact on human rights, labor, the environment and anti-corruption. They do this through:
Volunteering – We connect the positive impact of volunteerism to our mission to make the world a safer, more secure, sustainable and inclusive place to live. All full-time employees receive two paid volunteer time off (VTO) days per year. Regular part-time salaried employees can take advantage of prorated VTO based on the number of hours the employee works.

Disaster relief – When a disaster or crisis occurs, we mobilize our mission by helping those affected recover and rebuild in a safe, secure and sustainable way. UL donates to various nonprofit organizations that provide disaster relief and through employee matching campaigns. In 2021, we supported disaster relief for many natural disasters, including the catastrophic floods in Germany, Hurricane Ida and the devastating tornadoes in the U.S., Super Typhoon Rai in the Philippines and the Afghan refugee crisis.
Philanthropy –  We donate to important causes that progress the United Nations' SDGs, such as Habitat for Humanity, which aligns with Goals No. 6, 7 and 17. All organizations that we support financially must have 501(C)3 tax-exempt status or be the equivalent of a U.S. charity as outlined in UL's Corporate Giving Guidelines.

Responsible sourcing –  We expect our suppliers to practice responsible sourcing, foster safe work environments, exhibit transparency and ensure the secure distribution of goods.

Anti-counterfeiting –  UL collaborates with law enforcement agencies around the world to combat counterfeit goods to help protect the public and the supply chain.

Nonprofit partnerships –  We selectively partner with local nonprofit organizations to learn from their expertise as we make a difference in the communities where we work and live.

UL's Ethics and Compliance office helps promote and maintain our values-driven culture, integrating the principles of integrity, honesty, quality and fairness into our business practices on a consistent basis around the world.
Community Connections™ VTO Program
Our social sustainability efforts connect local and global issues directly to our mission and provide volunteer engagement opportunities for our people to make a personal and lasting impact on advancing social progress. This deepens our connection with each other and with the communities where we work and live.
The VTO policy:
Meets UL's commitment to diversity, equity and inclusion

Supports UL's Corporate Sustainability mission to positively impact our planet, its people and prosperity

Advances the UN SDGs

Provides employees with satisfying work/life integration and meaningful opportunities to make a difference in their community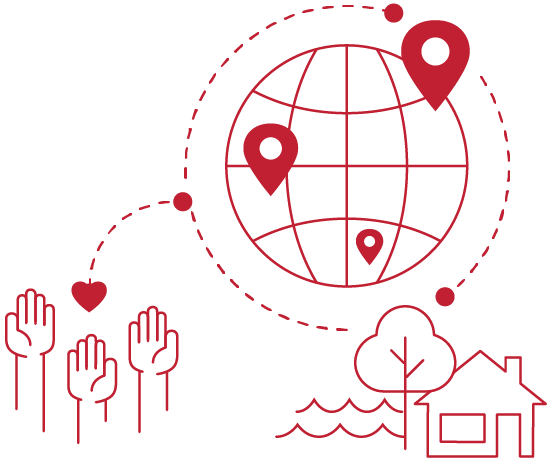 All UL employees worldwide can take part in the Community Connections program. Full- and part-time employees can utilize up to two paid time off days per year to volunteer virtually or in person with the organizations and causes that matter most to them and their communities. Colleagues may volunteer individually or together in groups as teambuilding and skill-sharing exercises. Through our sustainability engagement platform, colleagues can search for opportunities, record their efforts and upload and share their stories of impact.
Inspired to make an impact
We have operationalized a global network of employee volunteers to drive sustainability initiatives at the local level in their communities. These Social Sustainability Champions support our enterprise volunteer initiatives and regional campaigns to progress the SDGs and other local volunteer efforts put forth by employees at their locations. In 2021, led by our network of Social Sustainability Champions, we launched a new global campaign, Impact 100, designed to reignite our UL spirit and reconnect us through supporting our communities as many of us returned to the office environment for the first time since the pandemic's onset.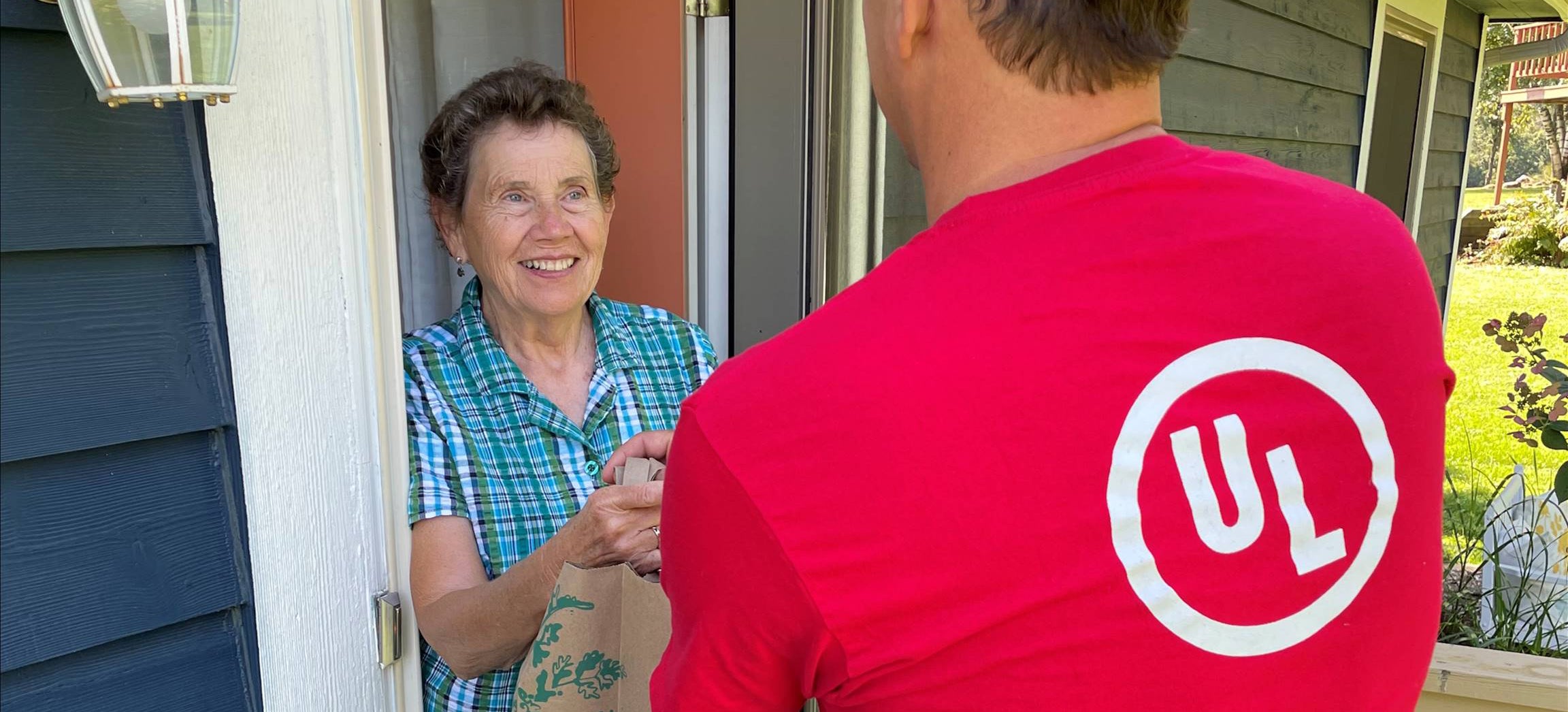 Impact 100
When we put the power of all of us into practice, we can impact the world — one community at a time.
Impact 100 launched in November of 2021 and ran for 100 days through February 2022, offering colleagues 100 ways to make an impact through volunteering and supporting their communities. Whether taking action to help protect the environment or making donations to support vulnerable groups, our people came together to create organized acts of caring and kindness across the world, with more than 600 employee leaders recording donations and volunteer initiatives so far on our sustainability engagement platform. Employees who completed an action shared their efforts by adding the Impact 100 statement to their email signature, inspiring their colleagues and contacts to do the same.

During the campaign, UL matched individual employee donations up to $100 to the following global nonprofits progressing the SDGs in our communities: Doctors Without Borders, Safe Water Network, UNICEF, Watts of Love and Direct Relief.
Hong Kong employees partner up to give globally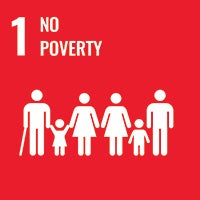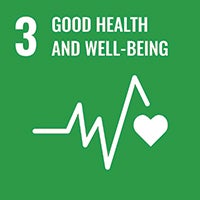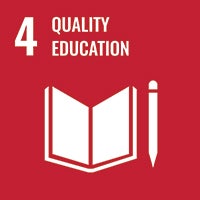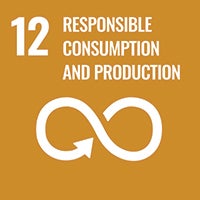 Building a sustainable relationship with a charitable partner starts with empowering employees to find organizations with missions that inspire them to authentically connect and engage. With the right partner, the possibilities for making a measurable impact multiply.
Colleagues in Hong Kong identified a local organization called the Crossroads Foundation where they wanted to make a difference. Crossroads Foundation helps advance multiple SDGs by collecting new and gently used items for distribution to 95 nongovernmental groups around the world, reducing environmental impact while supporting those in need. Crossroads Foundation connects people living in dire poverty with essential items, from school supplies to housewares, while also reducing landfill waste.
Vicky Lee, administrative services manager, serves as our local Sustainability Champion in Hong Kong. For Impact 100, she organized a winter donation drive and on-site volunteer activity with the charity. Her Hong Kong colleagues contributed more than 450 items, including books, computer items, children's products and personal protective equipment. UL contributed 100 sets of stationery that the Crossroads Foundation requested.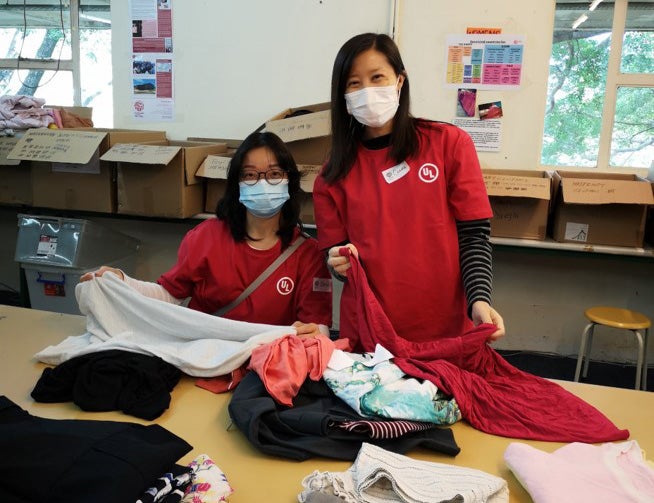 Lee led 25 of her colleagues in on-site volunteerism. The group of UL employees sorted, cleaned and helped pack donations at the Crossroads Foundation. They handled every donated item with the same care and expertise that they apply to their daily work at UL, adding value to each gift and helping improve quality of life for every recipient.
This volunteer experience created a rich opportunity for the Hong Kong team to make a deep connection with the organization. "We were so impressed with Crossroads Foundation's volunteer staff," said Lee. "Our employees learned a lot about how our donations would be used locally and around the world."
We know that this is just the beginning of an ongoing and purposeful partnership between our Hong Kong teammates and the Crossroads Foundation.
Northbrook (NBK) employees provide 100,000 meals for Impact 100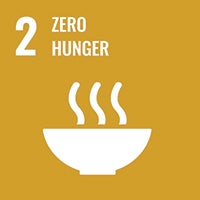 At our global headquarters in Northbrook, Illinois (NBK), employees set an ambitious goal to pack 100,000 meals for local families in need of support.
UL partnered with The Outreach Program, a nonprofit organization based in Union, Iowa, that organizes food packing events throughout the country. The Outreach Program provided nutritionally fortified meals and packing supplies. Every meal prepared provides six complete servings.

On Dec. 14 and 15, more than 150 UL NBK volunteers came together to package the meals on-site in the cafeteria. They organized into teams and had to work quickly to meet the challenging goal.
The meals were delivered to the Northern Illinois Food Bank and distributed to food-insecure families in the Chicagoland area.
This is the ninth year NBK has hosted a volunteer meal-packing event. Including the 100,000 meals packed in 2021 for the Impact 100 campaign, UL volunteers have now packed and donated a total of 500,000 meals.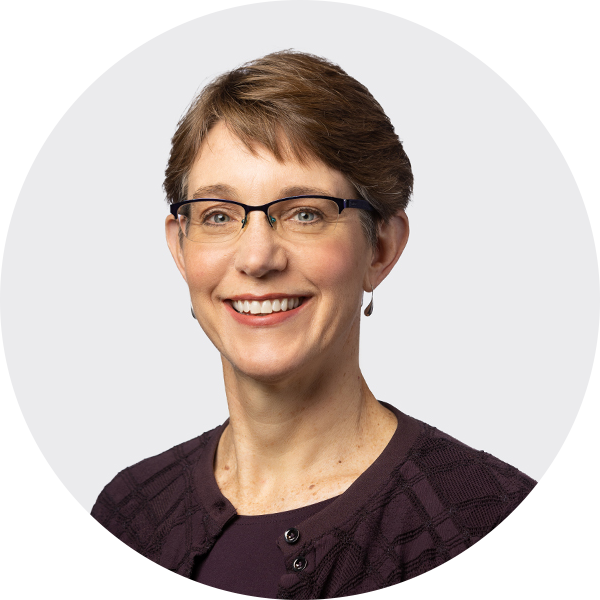 Lynn Hancock
EVP and Chief Transformation Officer
"I appreciate the opportunities where we as UL can come together to serve others while building/increasing our connectivity."
---
Todd Denison
SVP Americas
"It was personally rewarding to volunteer as part of UL's Impact 100 campaign. I'm thankful for the opportunity to give back to our communities."
---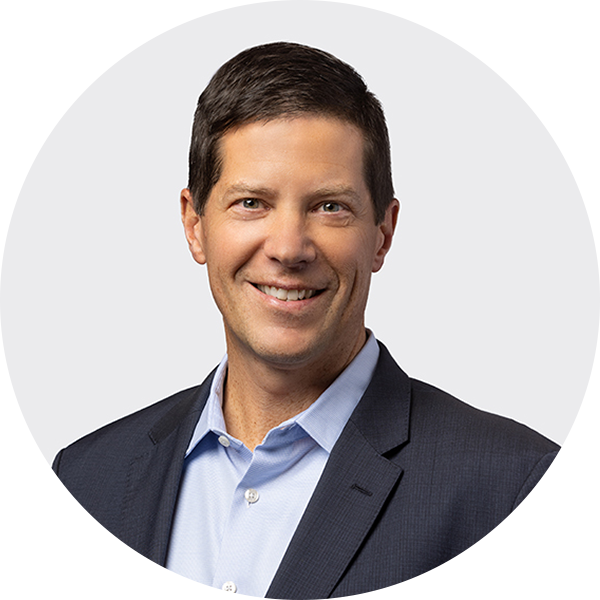 Community investment
When investing in our communities, whether through volunteerism or charitable donations, we apply our corporate sustainability strategy, which focuses on optimizing our human, brand and financial capital to progress the SDGs. We identify and partner with nonprofit organizations (NGOs) that can help us support vulnerable groups and meet local community needs.
We focus our investments in areas and with groups where we can make the greatest impact and help achieve our purpose to positively impact people, planet and prosperity. Through our regular stakeholder interaction and materiality assessments, we work to understand pressing global and local issues and align them with our mission, values, business and corporate sustainability objectives.
UL's Corporate Giving Guidelines govern our community investments. These guidelines:
Support UL's commitment to improving the quality of life in communities where UL employees live and work

Sponsor organizations that share UL's deep commitment to promoting safe living and working environments for people

Reflect UL's commitment to science, technology, engineering and mathematics (STEM) education
Advance diversity, equity and inclusion

Align with UN SDGs and the Ten Principles of the United Nations Global Compact

Promote corporate social responsibility and sustainability
UL's Community Investment strategy operationalizes through employee-led teams, beginning with the Corporate Sustainability team, the CSC, our Social Sustainability Region Leads and Champions and sustainability task forces.
Community Investment Task Force: The Community Investment Task Force ensures that investments align with our established Corporate Giving Guidelines. Members continually assess these guidelines and recommend strategic adjustments.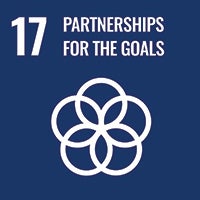 Watts of Love
Watts of Love's UL Certified solar lights eliminate dependency on dangerous and toxic kerosene as a light source, improving the health and well-being of each recipient, their family and their community.
Watts of Love's impact is self-sustaining. Through the Watts of Love financial literacy program, every light recipient learns how to save and redirect the funds they previously used for kerosene to invest in themselves, their families and their businesses.
As a result, whole communities can create a better future for themselves and generations to follow. The Watts of Love financial literacy program empowers independence and alleviates poverty, while the solar light powers innovations, small businesses and education and improves health and safety outcomes.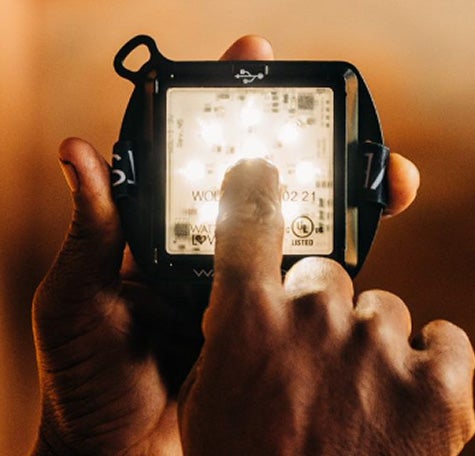 One gift of a UL Certified Watts of Love solar light helps:
Protect children and adults from dangerous fires and toxic fumes

Secure a safe and productive home or working environment

Elevate equity through savings and financial literacy education

Reduce greenhouse gas emissions and indoor air pollution

Progress all 17 Sustainable Development Goals
In 2021, we donated $100,000 (USD) to Watts of Love, impacting 17,500 lives. Each light impacts an average of seven people — in this rural community, households often contain large multi-generational families. For those living on less than $2 (USD) a day in Malawi, these lights change lives.
UL provided pro bono testing and evaluation and offers ongoing follow-up services to ensure the safe operation, compliance and longevity of Watts of Love renewable solar-powered lights. We shared this project in our 2020 Sustainability Report in the video Shining Light on a Sustainable Future, and the UL colleagues who contributed earned the Mark of Excellence Award for their dedication.
Our partnership with Watts of Love intertwines deeply with our identity as a company, our founding history in helping ensure safe lighting, our ongoing work in fire safety, and our safety expertise in lithium-ion batteries and renewables. Most importantly, this partnership helps fulfill our shared mission with our customers and stakeholders to work for a safer, more secure and sustainable world.
"Nearly 1 billion people around the world are without electricity and live in darkness. They spend up to 30% of their income on dangerous fuel sources just to have light, and it keeps them in a cycle of poverty. It leaves them powerless."
FIRST® Robotics inspires young people to become science and technology leaders and innovators by engaging them in exciting mentor-based programs that build these skills and foster self-confidence, communication and leadership.
UL and FIRST Safety Learning Portal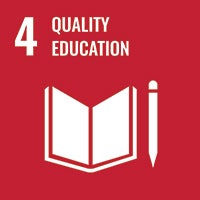 We partner with FIRST Robotics to promote inclusive and equitable quality safety education, helping progress SDG No. 4, Quality Education. With support from UL's LearnShare platform, we provide in-kind safety training and educational courses to all FIRST Robotics and FIRST Tech Challenge students and teams through the UL and FIRST Robotics Safety Learning Portal.
Since the portal's launch in 2020, FIRST students have completed nearly 10,000 safety learning courses, preparing them with the safety skills required for many STEM-related careers. Courses include Fire Extinguisher Safety Awareness, Hand and Power Tool Safety Awareness, Hearing Conservation Awareness, Personal Protective Equipment (PPE) Awareness, the FIRST Robotics Safety Manual training and more.
Safety Animation Award
Each year, UL challenges all FIRST Robotics Teams to develop their technical skills by competing in the Safety Animation Award competition. FIRST teams work together to create short, animated videos focused on various safety topics.  
In 2021, teams submitted videos aligning with the theme "Safety is Caring." Strong teams create an environment where everyone feels safe to do their best work. We understand how critically important physical safety is for working teams, and we make sure their environments are clean, organized and hazard-free. However, safety also involves caring for each other's feelings and mental well-being, or psychological safety.
2021 Best Overall winner: Team 6348 from Colima, Mexico
A team of UL volunteers who review more than 100 submissions annually select the Safety Animation Award winners, choosing the entries that best meet the competition criteria. UL provides grants to the winning teams, and all FIRST competitions during the season showcase the overall winner.
Habitat for Humanity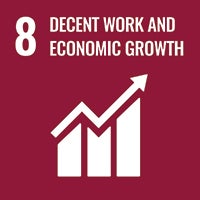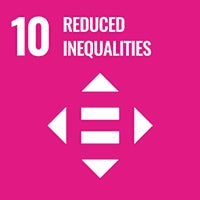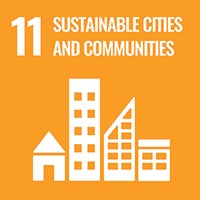 We consistently support Habitat for Humanity's work through volunteer efforts and charitable contributions, donating to fund employee build days at Habitat for Humanity homes. In 2021, we partnered with Habitat for Humanity Northern Fox Valley to build a duplex in Carpentersville, Illinois, for two families who are first-generation immigrants to the U.S. UL volunteers helped build the home from the ground up and take great pride in knowing they created a new home for generations to come.