Prosperity
Throughout the COVID-19 pandemic, we've continued to provide essential services, expanding and adapting our response to effectively meet the safety, security and sustainability demands of the moment. Meanwhile, our understanding of the systemic inequalities, vulnerabilities and global challenges to prosperity has grown alongside the harmful effects of the virus on culture, economics and populations. Our intent remains focused on helping the world become a better place, and to progressing a prosperous and resilient future. The role we play in helping secure this possibility is directly linked to our founding legacy to "do something for humanity" by helping create safer living and working environments for people everywhere.
2020 called upon our ability to quickly adapt and to strengthen our resilience. In the face of the greatest human challenge in recent memory, people around the world responded with ingenuity, innovation and collaboration. At UL, we embraced technology, became more efficient and discovered new and improved ways to fulfill our mission. Our own 126-year history offers the proof of how some of society's greatest challenges spawned some of its greatest improvements. Now, we are at an opportune turning point again in human history as the world recovers from this unprecedented crisis. Working to fulfill our commitment to our mission and helping to achieve the Sustainable Development Goals is our roadmap to build back better. As we move ahead, we will continue to empower the innovative solutions that help promote progress and prosperity for all.
COVID-19 essential services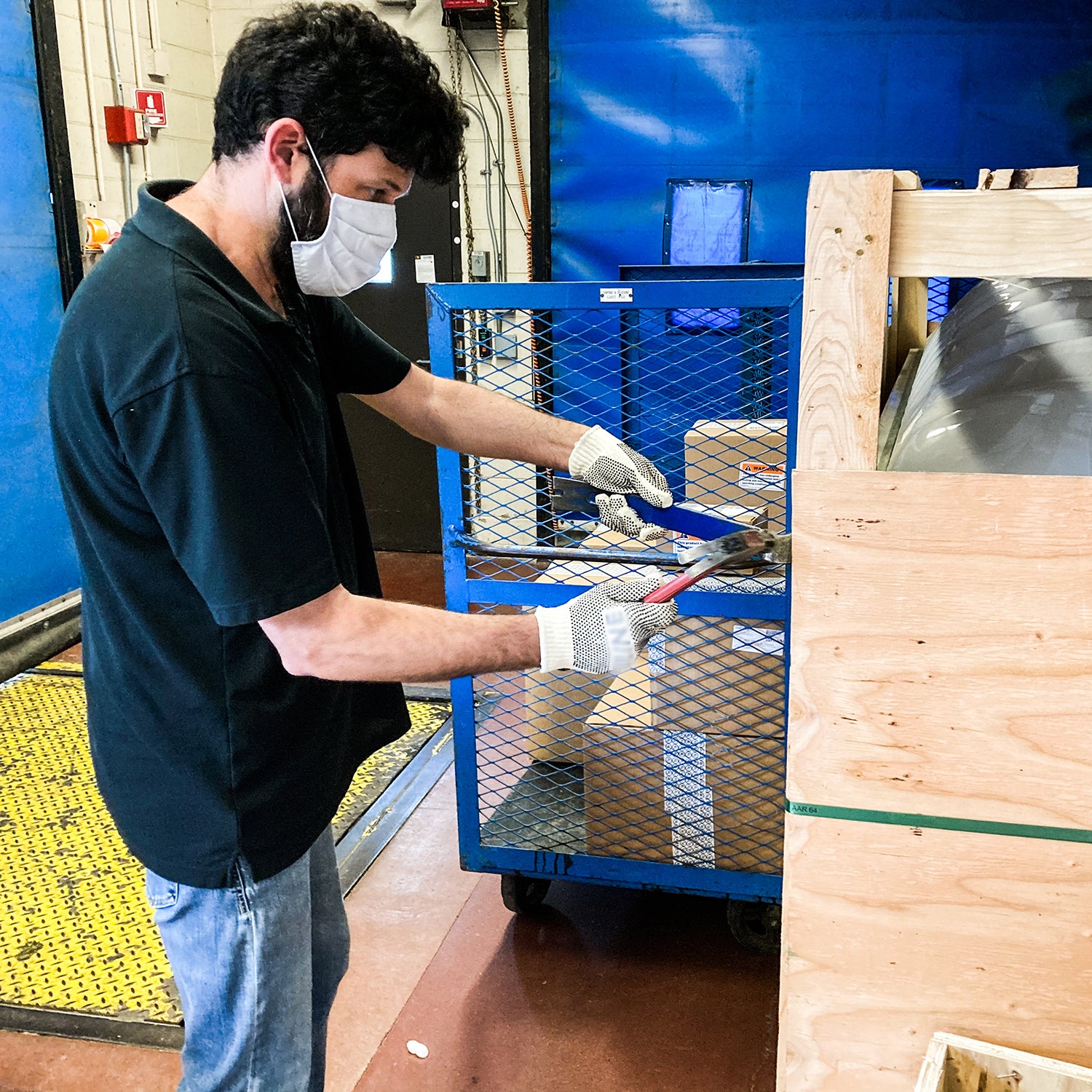 Operating as an essential business, the importance of the work we undertake every day became indisputably evident. During 2020, our ways of working were challenged by the pandemic. In answer, we rapidly developed new essential service offerings, and utilized technology to perform virtual audits, making experts available without compromising quality or safety. We didn't lose sight of our role as the global safety science leader, but opened more avenues to share our safety expertise with the public, offering free webinars and tutorials on pandemic safety through our PureSafety™ learning software, creating a free hand sanitizer safety data sheet, and publishing our Start Safe Playbook as a public contribution to worker and workplace safety.
The essential nature of our everyday work and our positive impact on our targeted Sustainable Development Goals regarding human health and well-being (Goal No. 3), sustainable cities and communities (Goal No. 11) and responsible consumption and production (Goal No. 12) is exemplified by our COVID-19 support services:
Explore how we've contributed to the COVID-19 relief effort

Building and Equipment Safety

Building owners and asset managers faced new challenges in light of the COVID-19 pandemic, like dormancy, social distancing and heightened infection control protocols. Our safety solutions help mitigate the impacts of the pandemic on building, equipment and occupants, allowing building owners to demonstrate the efficacy of fire, life safety, security and sanitation processes and assess machinery and equipment to reassure occupants returning to work.

UL's Healthy Buildings

UL's Healthy Buildings adapted during the pandemic to address new concerns raised by COVID-19 regarding buildings that had been closed for long periods and needed a safe path to reopening and inspiring occupancy trust. In response to customers' requests, UL quickly developed a suite of healthy buildings recovery services and advisory, to help ensure safe reoccupancy during the pandemic. UL's building recovery services allow customers to share their test reports and offer confidence in building safety.

Employee Safety

UL's employee safety services help ensure employee health and safety plans reflect the latest industry best practices and guidance from the World Health Organization (WHO), the Centers for Disease Control and Prevention (CDC), the U.S. Food and Drug Administration (FDA) and other authorities. They help address the need for employee health and safety training, employee health monitoring and COVID-19 reporting.

Factory Retooling

As the demand for life-saving medical equipment grew in the current COVID-19 environment, manufacturers needed to transform to help meet the global demand to create needed devices. Our Field Evaluations assist manufacturers with factory retooling plan reviews and on-site evaluations to test for compliance and check for critical safety issues as machinery is retooled and manipulated. We also offer medical equipment and device audits to ISO 13485, the internationally recognized quality indicator that demonstrates the ability to provide medical devices and related services.

Medical and Pharmaceutical Innovation and Transformation

The healthcare sector is transforming as manufacturers develop the breakthrough solutions and technologies to respond to the COVID-19 crisis. Manufacturers are innovating proactive monitoring medical devices and products, expanding digitization and remote patient care systems and repurposing and warehousing healthcare assets utilized during COVID-19 Emergency Use Authorizations (EUA). UL provides comprehensive solutions for medical device and pharmaceutical manufacturers and companies to enable the safety, performance and security of these innovations, helping launch the products and systems shaping the future of healthcare.

New and Altered Medical Devices and Products

Emergency-use provisions in the U.S., Europe and other regions allow manufacturers of ventilators, personal protective equipment (PPE) and other products expedited market access; but quality, safety and performance requirements must be met. We offer accelerated and virtual options for many of our routine healthcare product testing and inspection services to help manufacturers successfully and safely address supply shortages. This helps streamline the go-to-market process for re-engineered products that include new features or health benefits to meet emerging needs stemming from the pandemic.

Personal Protective Equipment (PPE) Product Testing

UL evaluates PPE and attire to industry standards for safety and performance, including regulations and guidelines provided by the World Health Organization COVID-19 Operational Support and Logistics Disease Commodity Packages, the CDC, the FDA and the European Commission. We test and certify a wide range of PPE products including face shields, respirators, surgical gowns, medical gloves and more.
Prioritizing health and well-being
Around the world, people don face masks and face coverings to help mitigate the spread of COVID-19. As a result, worldwide demand for these products has soared. More and more manufacturers are producing face masks, and for many of them, the product is new to their manufacturing line. On top of the increased number of face masks being produced, there are now several different types of face masks and face coverings, with different intended purposes including surgical masks for doctors and nurses; source control masks used by the public to prevent transmission of illness and diseases; and nonmedical mask/face coverings, such as a dusk mask. Each of these requires different sets of tests based on how they are regulated and testing for each is completely different. With this in mind, UL's Consumer and Retail Services team rapidly extended our services to help ensure the safety and performance of these protective items.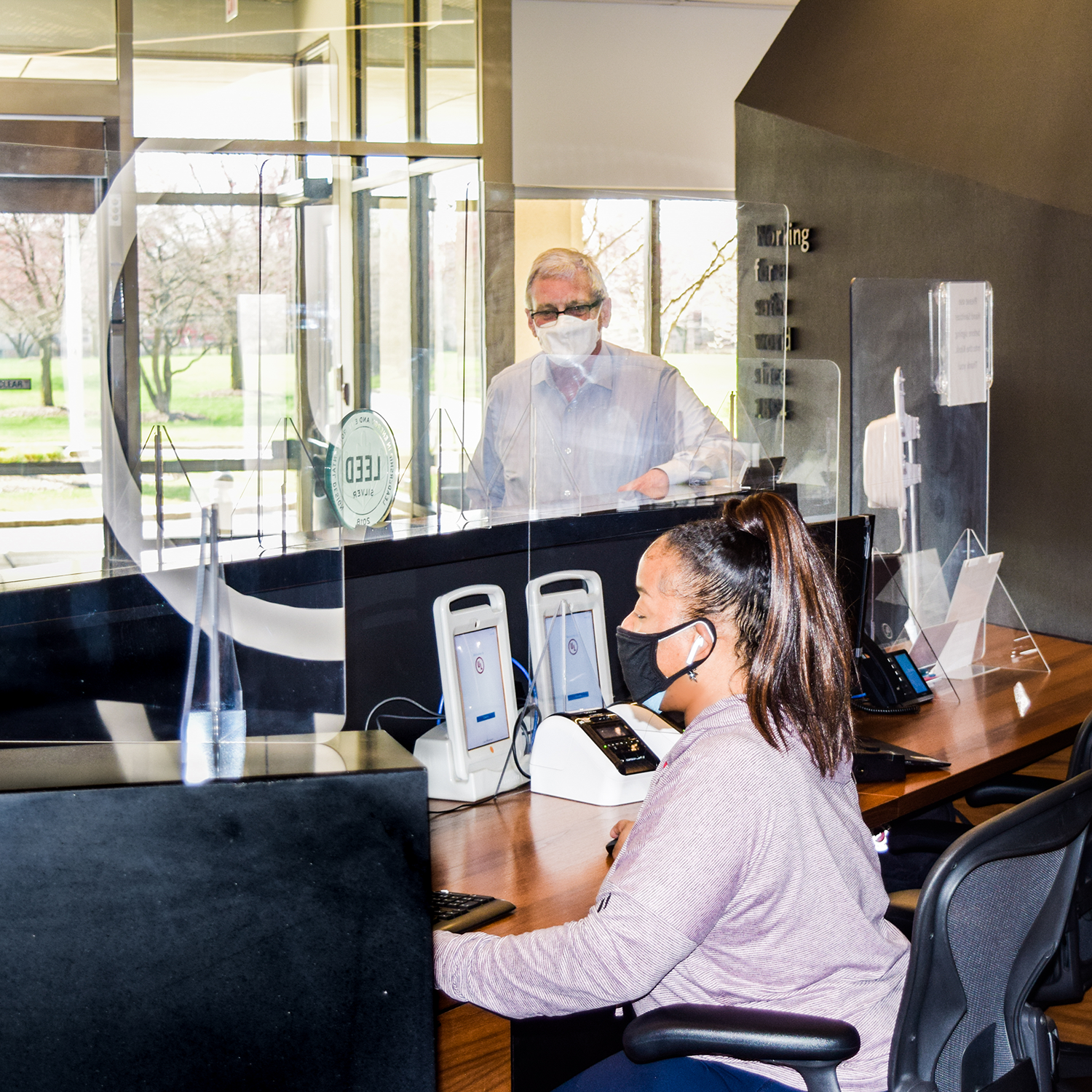 Within our own offices and laboratories, we deferred the use of N95 masks unless critically necessary, to support the needs of health care workers and first responders.
UL's Field Engineering partners with National Institute for Occupational Safety and Health (NIOSH)
As the virus spread around the world, we became aware of the acute shortage of PPE globally and the need for a science-based approach to increasing the supply of PPE, especially face masks. UL's Field Engineering and Government Affairs teams began a collaborative public/private effort to bring safe product to market and inform stakeholders on the requirements for approval by the CDC and National Institute for Occupational Safety and Health (NIOSH). Beginning with the White House Task Force for COVID-19 response and the NIOSH leadership, UL met the immediate market need for auditing and qualifying suppliers in China and India to provide face masks to meet the surge in demand. In conjunction, we provided advisory services to importers of face masks to address their concerns of product authentication and regulatory requirements.
UL's Field Engineering and Consumer and Retail Services teams helped provide NIOSH with onsite audits in China and India for supplier qualifications considering the global travel restrictions. Our auditors were trained and positioned to gather documented evidence of their processes and management of design controls, raw material characteristics, test results, manufacturing, and shipping of personal protective masks in compliance with NIOSH requirements. These supplier audits helped ensure our healthcare facilities, local, and state agencies could procure safe, compliant, NIOSH approved masks.
Our partnership with the CDC NIOSH continues into 2021 to help fulfill our mission to work for a safer world through supporting both the private and public sectors in preventing the spread of COVID-19.
Essential Solutions for Businesses Responding to COVID-19
In 2020, UL published a position paper on UVC germicidal devices to inform consumers of undue health risks from UVC-over-exposure from devices that do not provide proper containment of the UVC emissions.
Read more
Amplifying SDG impact
As the global safety science leader servicing the industries that define the world around us, we are able to meaningfully impact the United Nations' SDGs through both our internal initiatives and our services. While we have aligned our corporate sustainability strategy to three goals — SDGs Nos. 3, 11 and 12 — our products and services help progress all of the 17 Sustainable Development Goals, contributing to overall prosperity and amplifying our impact. Our dedicated sustainability solutions allow us to take a leading role in driving a global culture of sustainability, enabling our customers to achieve their ESG commitments and reporting needs and to improve their environmental and social impact.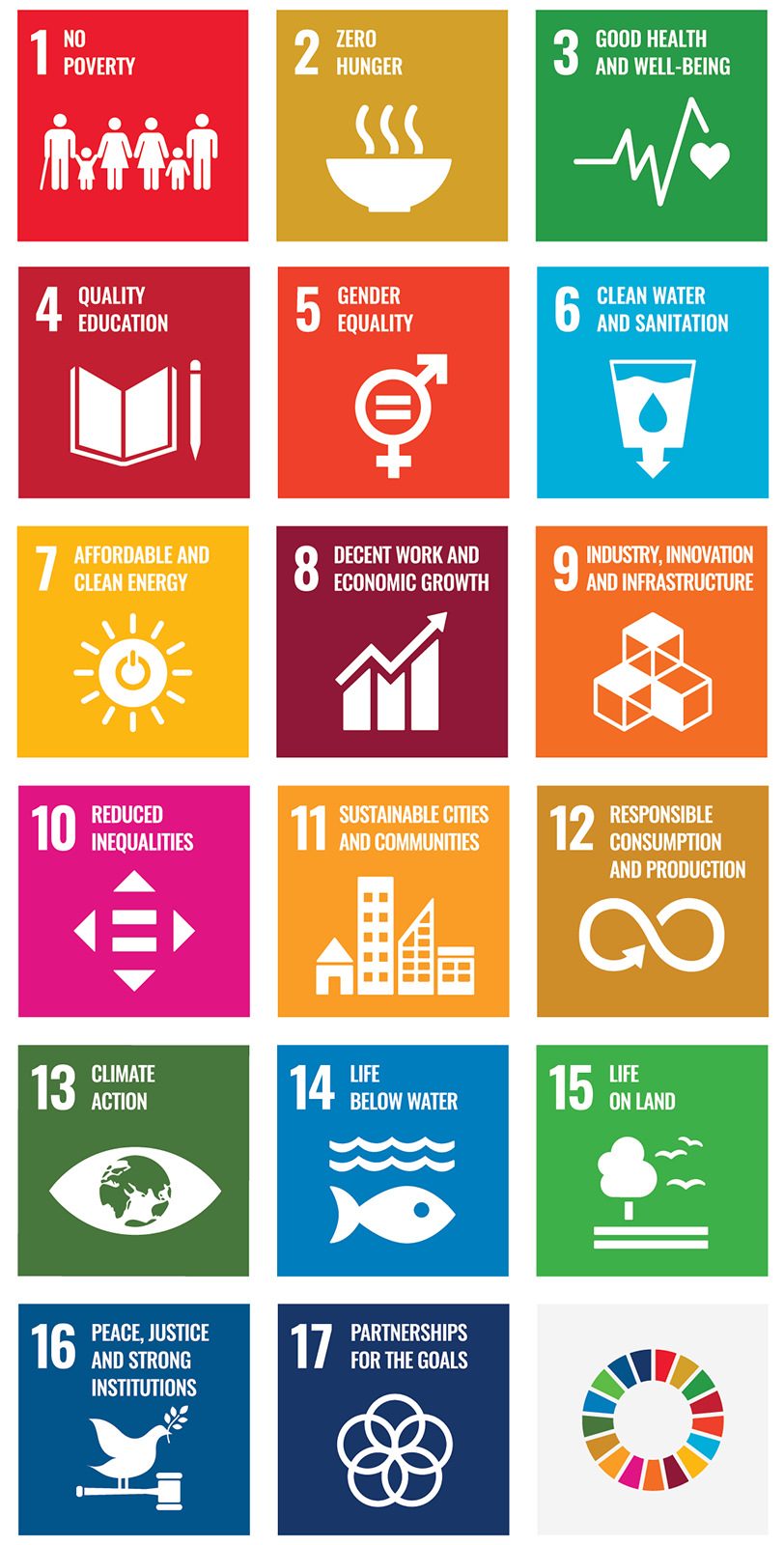 UL offers many services that can help companies contribute, measure and report on their ESG commitments and SDG targets:
Our ESG reporting and supply chain management tools provide our customers line of sight into their operations and help them report on their own sustainability journey. (Goal Nos. 9, 10, 11,12 and 17)
Our work in greenhouse gas emissions (GHG), circular economy, waste diversion, labor and human rights issues, performance testing, environmental air quality and emissions, and the broad range of environmental, social and governance issues of concern to investors, directly progresses many of the SDGs. (Goal Nos. 3, 6, 9, 11, 12, 13 and 15)
Our experience with product development and chemicals of concern, renewable energy and battery technologies, refurbished and remanufactured products is vital to protecting the health of the planet and its resources. (Goal Nos. 3, 7, 9, 11 and 12)
At the same time, our digitization efforts, software systems and implementation services play an enabling role in advancing the SDGs alongside our customers. (Goal No. 17)
All of these capabilities and services help our customers enhance their sustainability efforts, amplifying our impact as we work together to safely progress society.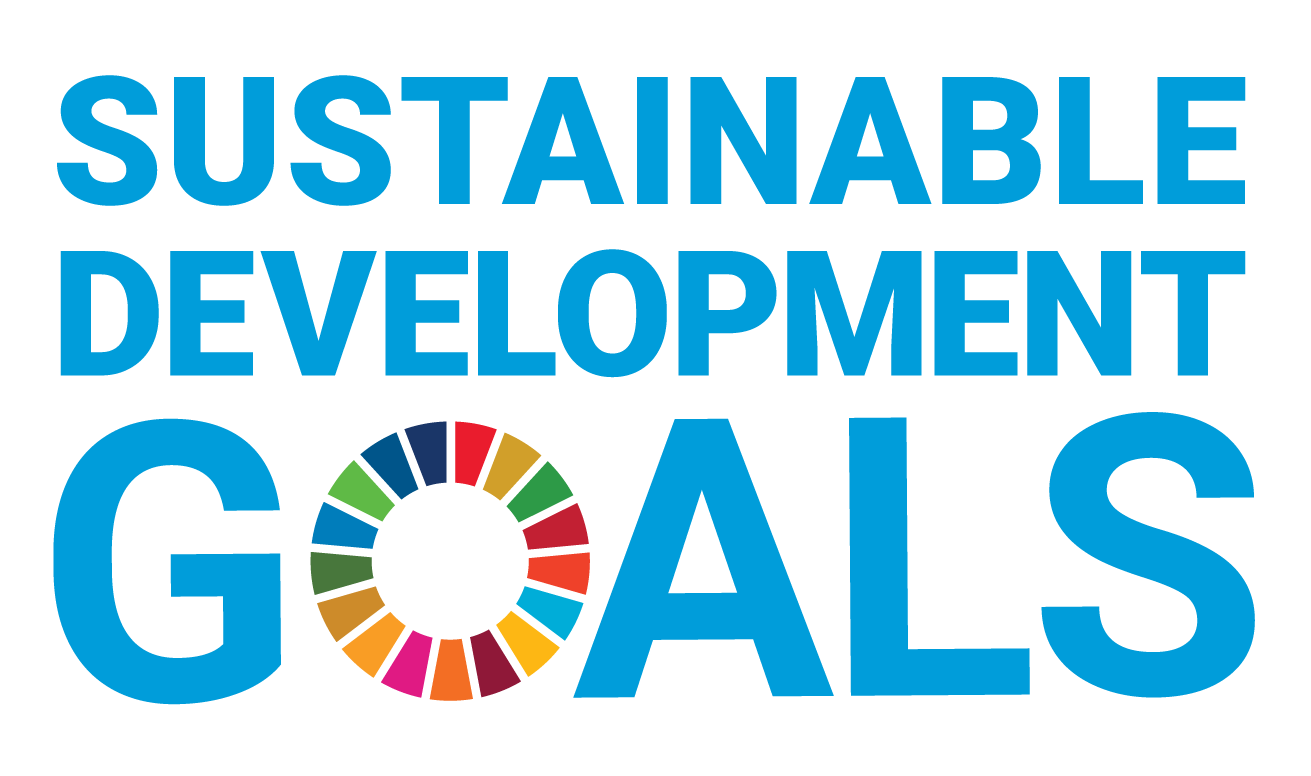 In shared pursuit of progress
As a company founded on sharing our scientific research and discoveries to make the world a safer place, our environmental and sustainability leaders contribute their expertise and passion to the important global dialogues surrounding sustainability. SDG No. 17 reveals the need for cross-industry, public, private and civil society partnerships to accomplish sustainability goals. We embrace this SDG through participating in collaborative research and demonstration projects and working directly with partners across the circularity value chain. We continue to increase our level of engagement and visibility within our key sustainability alliances to drive a sustainability culture and advance the best, science-based possibilities for our future. In 2020, UL's sustainability experts contributed to the following organizations to share insights, progress innovations and collaborate on advancing the SDGs.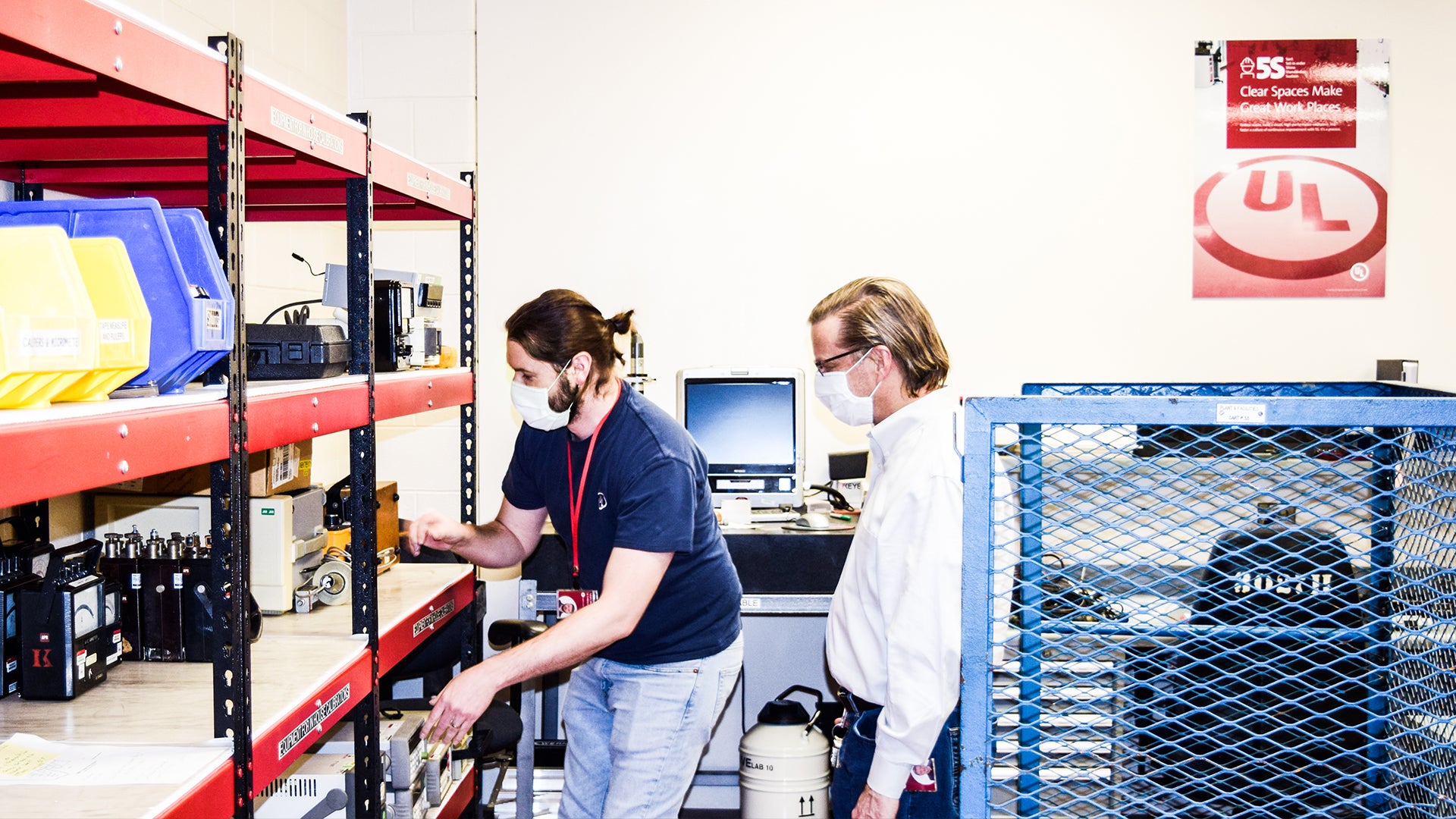 Ellen Macarthur Foundation Circular Economy 100 (CE100)

GreenBiz

Greenbuild

World Green Building Council

Rubicon

United Nations Global Compact
Energy Storage Association
At ESACon20, Barbara R. Guthrie, vice president of corporate sustainability, shared how safe energy storage is a key technology in enabling sustainable growth and ensuring the proliferation of renewable energy. UL is actively involved in developing local, state, national, and international codes and standards to ensure the safe deployment of energy storage systems in homes, businesses, and utilities. UL provides advisory services and independent engineering services to help our customers make informed decisions on project financing, siting, and technology. We also provide energy storage education to code authorities, developers, integrators, and OEMs through various channels.
Enabling customer impact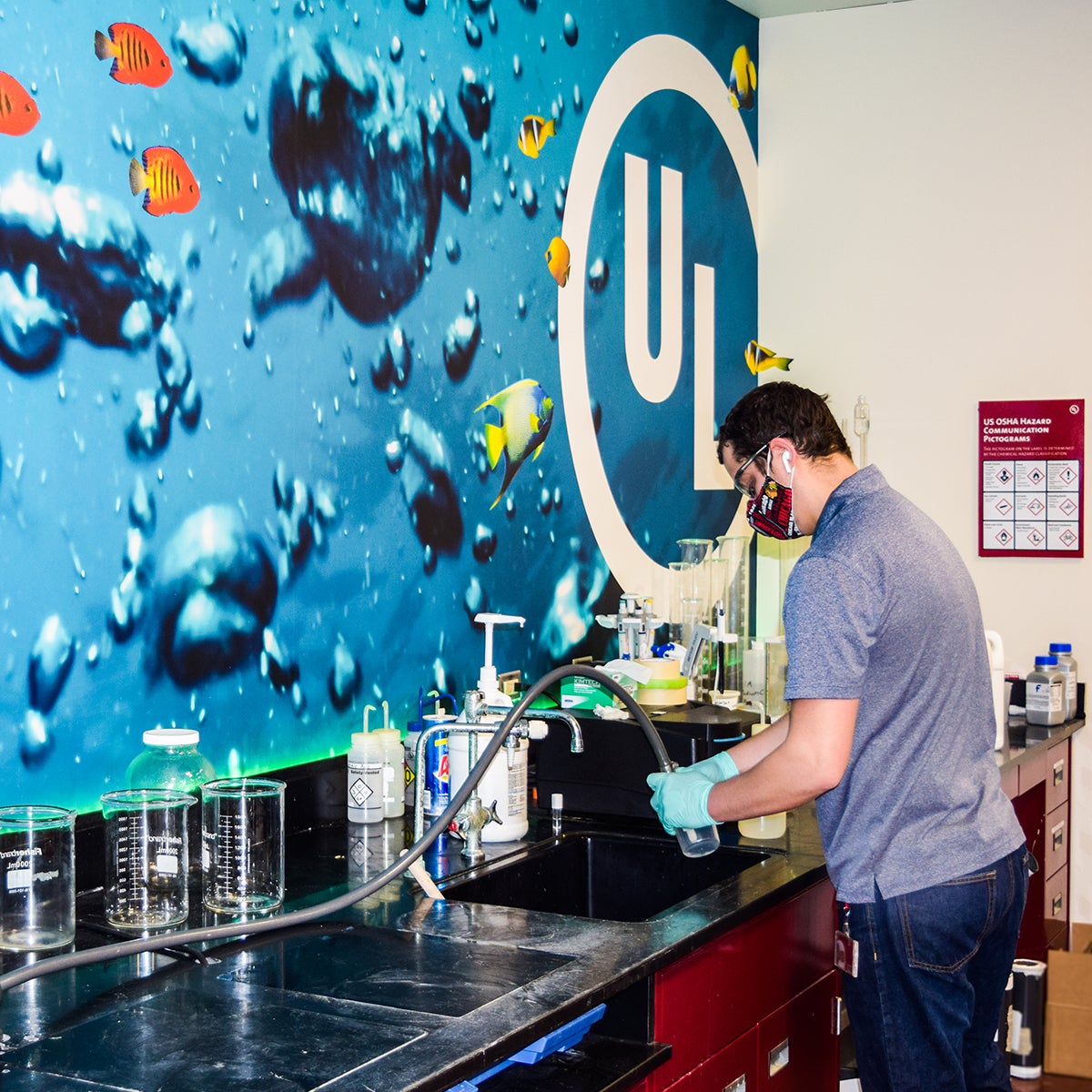 Our customers join us on a shared mission to work for a safer, more secure and sustainable world, entrusting us to empower meaningful and reportable impact to the industries we serve. We honor our collaborative customer relationships and the dedication to sustainable progress that we share. As we share our mission and support our customers' unique sustainability journeys, we deepen our relationships, fortify our purpose and multiply our impact. In 2020, our customers made incredible progress on their sustainability commitments and demonstrated reportable impact on their ESG commitments and sustainability strategy. We celebrate their goals and outcomes.
Sustainability research and scientific expertise
Sustainability services
Testing, inspection and certification

Advisory

Sustainability software solutions

UL's digital applications help our customers set and achieve their sustainability goals and measure and report upon their progress. Our sustainability software solutions simplify ESG reporting, helping businesses capture and evaluate critical information across their organization and value chain. We're on a shared mission with our customers, utilizing our software solutions internally to advance our sustainability initiatives.

Turbo Carbon™

As global focus is shifting to prioritize a low carbon economy, the demand for high-quality carbon emissions data is surging across countries and industries, driven by new regulatory requirements, pronounced business benefits and increased societal expectations for managing carbon emissions. UL's Turbo Carbon™ and Turbo Buildings empowers carbon transparency and responsibility, enabling accurate reporting and contributing to the possibility of a net-zero future. Turbo Buildings facilitates ESG reporting against a leading ESG tool for that industry, GRESB, the Global ESG Benchmark for Real Assets.

Turbo Waste

Waste reduction is pivotal to sustainability and a fundamental tenant of circularity. UL's Turbo Waste software enables companies to collect and analyze data on their own and vendors' waste streams to optimize effective waste management, reporting and diversion from landfills. The Turbo Waste platform also supports the analysis of the environmental benefit of waste diversion activities in the form of reduced carbon impacts. This solution enables more companies to achieve certification by direct integration with UL 2799 Environmental Claim Validation Procedure for Zero Waste to Landfill and helps advance a circular economy.

360

Our award-winning platform enables brands to manage their GHG and other ESG data for internal decision making and external stakeholders. UL employs the 360 platform to gather insights into our own global facilities and laboratories in order to discover efficiencies and enact improvements. In 2020, 360 continued its Gold level CDP Software Partner status for the ninth consecutive year. This is the CDP's highest ranking for an accredited software provider. Also, this year, UL became a licensee of SASB data for integration into the 360 platform, licensing all 77 of the SASB industry specific standards in our software solutions (360 Sustainability Essentials software and 360 Frameworks Module), allowing companies to easily track, manage and report on SASB data. SASB standards provide company-level ESG data that is comparable, consistent and financially material, enabling investors to make better investment and voting decisions, promoting positive economic impact.

UL SPOT®

UL SPOT® is our product database designed to support architects and designers, manufacturers, purchasers and retailers in finding sustainable products to meet green building requirements, purchasing guidelines and customer demands. This database encourages the adoption of safer, greener and healthier products, and raises awareness of the importance of healthy indoor environments.

Thought leadership

Drawing on UL's expertise, UL's training and professional development solutions include instructor-led sessions, custom workshops and content development, on-demand e-learning courses and live webinars across a range of subjects.

 
On a shared mission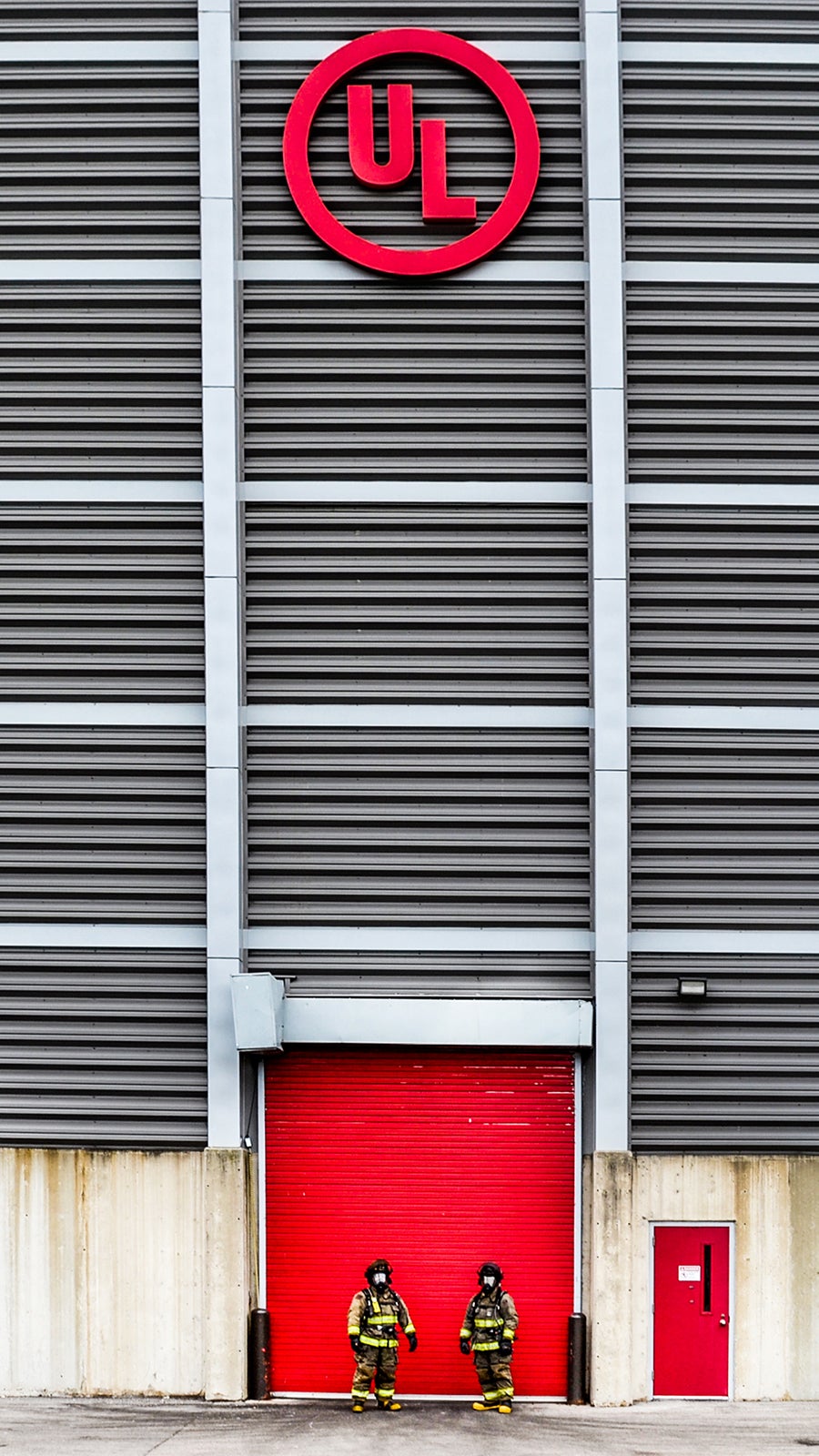 Our services and offerings help us and our customers progress the SDGs, working together for a safer, more secure and sustainable world. As we target our own sustainability initiatives, we also advance our customers' contributions to sustainable progress through the unique offerings and solutions we bring to the market, underpinned by our founding mission, proliferated by our continued progress and developed by the passion of our science-based expertise.
We remain committed to a sustainable future for our people, our planet and prosperity. We remain committed to increasing our impact as we further embed sustainability strategies across our business. And, we remain committed to sharing our journey and our mission with our customers and stakeholders through continuous reporting and the integrity of the work we undertake every day.