Environmental sustainability
We are committed to positively impacting our planet and to preserving prosperity for future generations. We understand that our actions produce a ripple effect, and, we embrace our responsibility to lead. The global pandemic definitively revealed the linkages between environmental sustainability topics and human health and well-being. It also confirmed the interconnectedness of our global community and the necessity to prioritize the mindful stewardship of Earth's finite and vital resources.
In determining our highest course of action to improve our environmental impact, we take a systems thinking approach, revealing where we can make the most progress on our targeted SDGs. We do not separate the needs of our planet, its people and prosperity; we recognize that each holds the power to transform the other.
A systems approach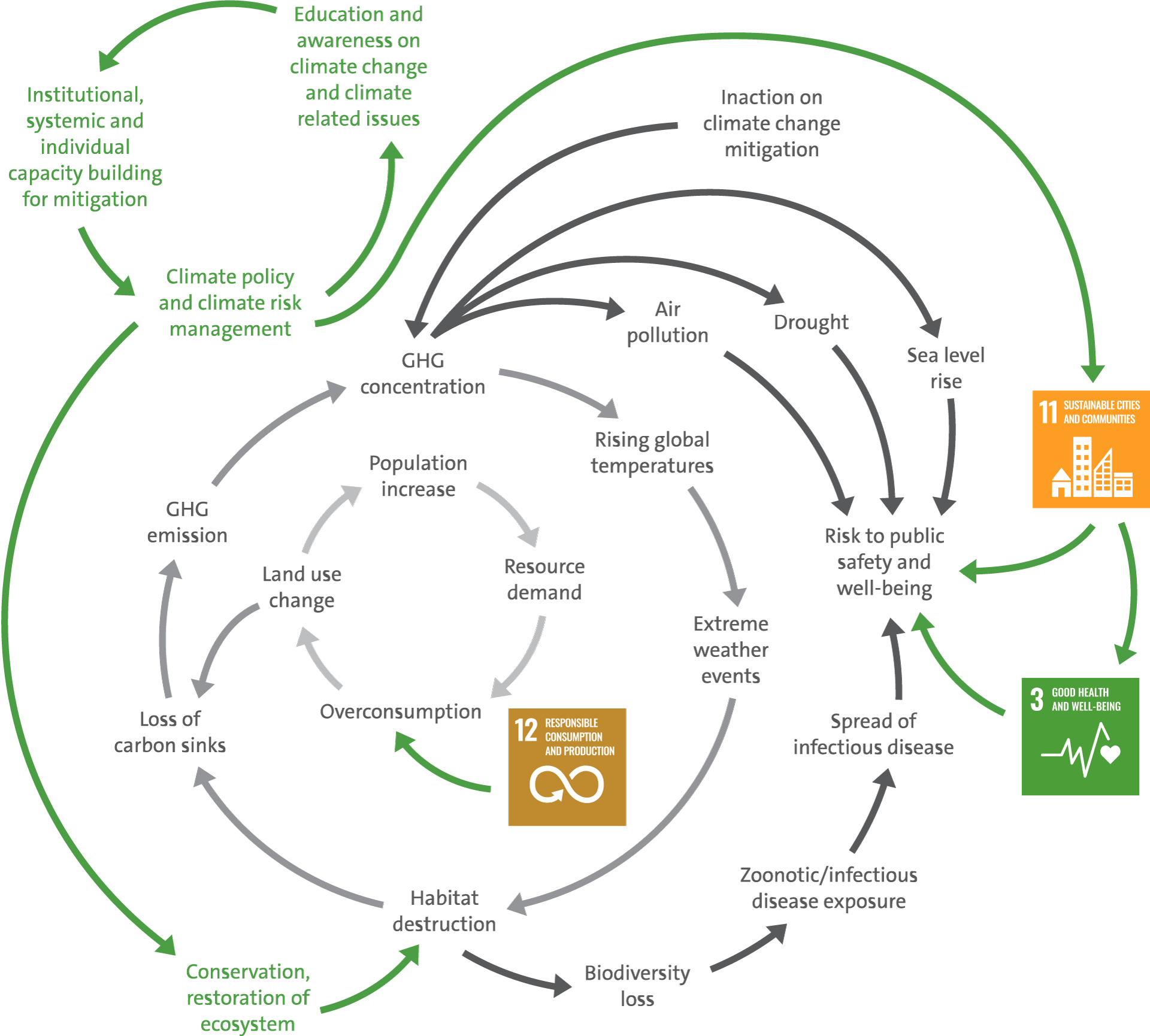 2020 revealed how deeply connected and interdependent we all are: the planet, its people and our hopes for prosperity. Planning for a sustainable future requires an understanding of systems and actions, points of intersection, and how one area of impact creates another area of impact. We can't solve for global risks without addressing climate change, in the same way that we can't ensure safety without providing equal opportunities for all people.
As an example of how various SDGs relate to how we solve our world's biggest problems, this causal loop diagram shows how interconnected society is with the environment. We believe the SDGs we've targeted disrupt unsustainable systems, and encourage needed transformative change to ensure a sustainable future.
We trust that by concentrating our efforts on the mindful use of our planet's resources, we will help realize a safe and secure future for all humanity, continuing to fulfill on our mission. Empowering a more efficient operating model increases the quality and reach of our service delivery, leading to a safer world. The pandemic has left us the opportunity to rethink our everyday actions and build a better model for our collective future.
On a shared mission with our customers and stakeholders
We're applying our own in-house expertise and sustainability solutions to ourselves, sharing our sustainability journey alongside our customers. This decision allows us to adhere to our own highest standards which benefits our operations, our customer experience and our services and solutions.
We rely on our colleagues who are subject-matter experts on microgrid advisory, renewable energy procurement, carbon accounting and integrating circular economy principles. To bring about a new and improved normal, in 2020, Corporate Sustainability launched two new environmental task forces to define and deploy strategy to reduce our global environmental impact in carbon emissions and waste sent to landfill. These dedicated task forces bring sustainability experts from across the organization together to collaborate on setting our reduction targets and timeline. They are co-chaired by our senior manager of environmental sustainability, and they report to the Corporate Sustainability Council.
Members of these environmental task forces provide strategic guidance on the program growth and direction in our impact areas. They also act as a sounding board and sense check on external risks (climate and industry), and provide insight into the best practices that we recommend to our customers. The task forces also help generate ideas for employee engagement, education and awareness on sustainability issues.
We're also teaming up with expert colleagues within UL's Healthy Buildings, with a goal to have more than 75% of our global owned footprint become Verified Healthy Buildings Tier 2 – Air and Water by the end of 2021 as part of our improved return-to-work effort.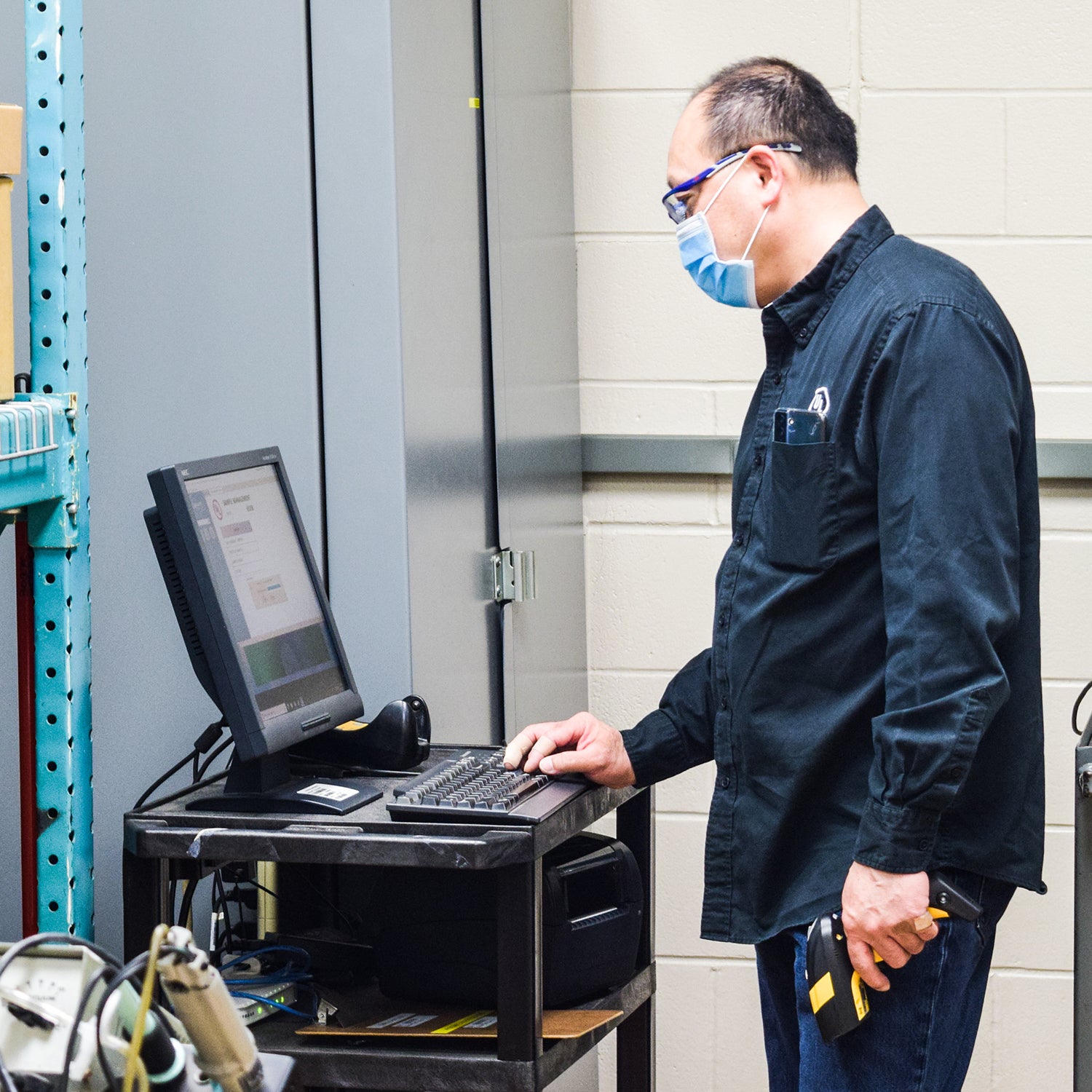 We employ our own sustainability software, 360, to capture and analyze our sustainability data for reporting and to track our environmental progress. This enables us to effectively collect and validate our quantitative and qualitative data from around the world and engages our employees in a collaborative effort to contribute to our ESG reporting. In 2020, 360 continued its Gold-level Carbon Disclosure Project (CDP) Software Partner status for the ninth consecutive year, CDP's highest ranking for an accredited software provider.
Driving a conscious culture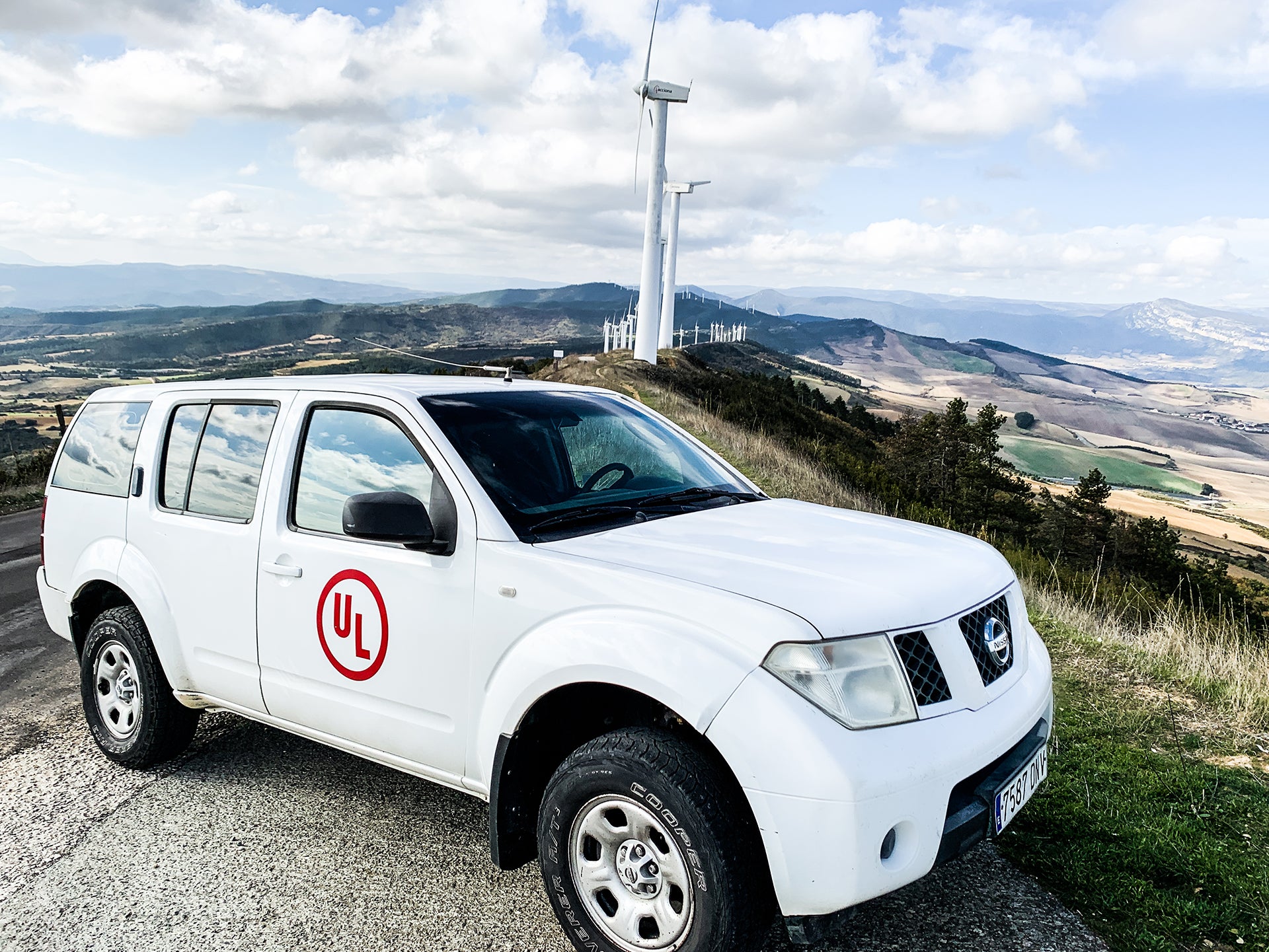 UL's employees are passionate about the planet. To foster this spirit and innovative potential, we've launched an employee engagement initiative called SEED, Sustainable Environment Excellence Drivers. SEEDs will nurture an environmentally conscious and inclusive culture by driving local actions for impact across our organization. All SEEDs receive environmental education through UL University on improving energy and water usage and reducing waste in order to embed sustainability innovations in their local worksites. SEED members will report to and receive guidance from our environmental task force experts. SEEDs will help UL meet science-based targets by mobilizing environmental initiatives at our global sites.
Improving our impact
The influence we have on our environment is measurable through our energy use, water consumption and waste generation. As we perform tests in our laboratories, conduct field evaluations and help our customers improve their offerings, our daily operations provide opportunities to investigate new ways to reduce harm and implement efficiencies.
We're applying our in-house expertise to help us meet our environmental commitments. Our environmental task forces and internal sustainability experts support microgrid advisory, renewable energy procurement, carbon accounting, and the integration of circular economy principles into our operations.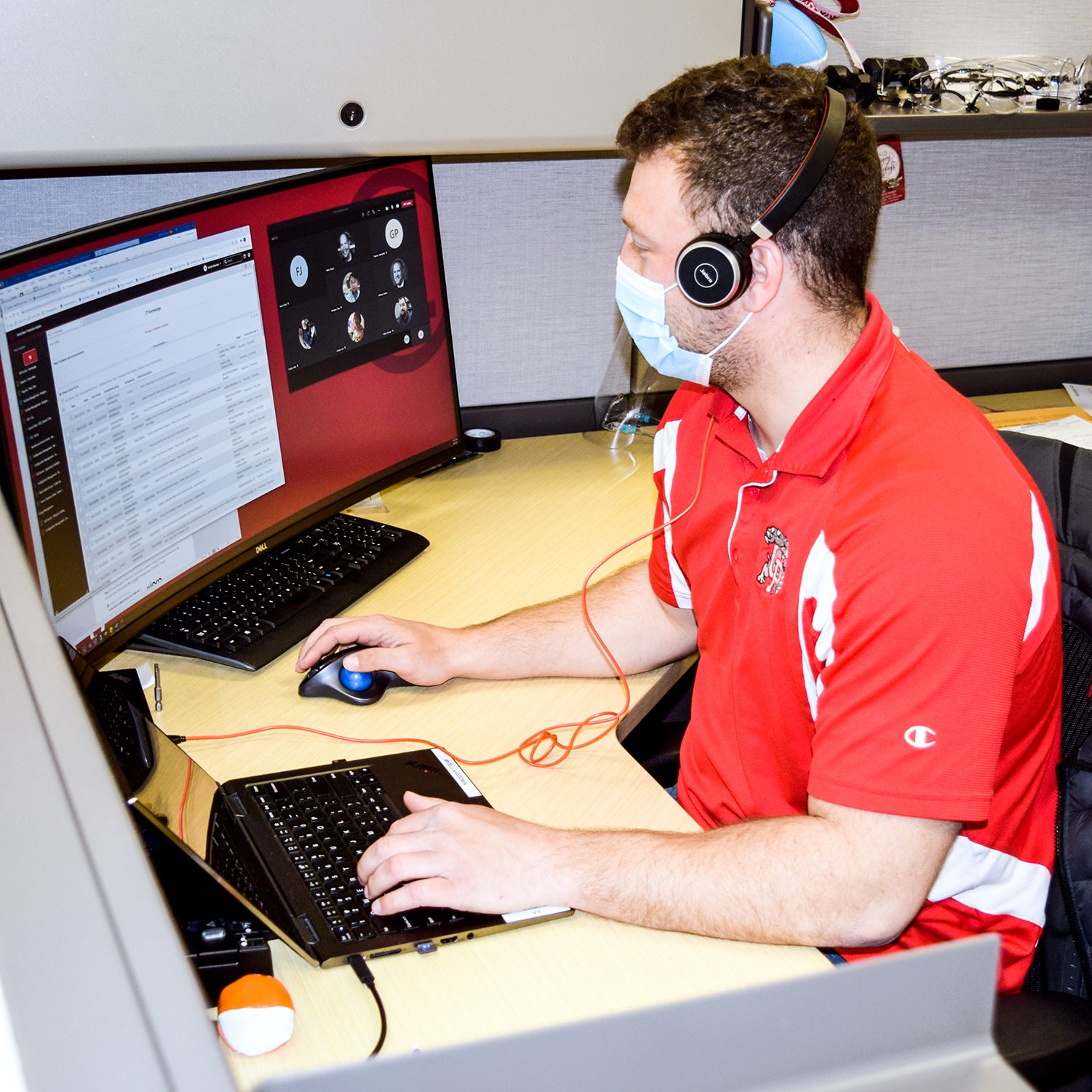 Energy
We're committed to reducing our worldwide energy usage and to improving efficiency in our buildings and laboratories. Notably in 2020, energy consumption was altered due to avoided emissions from halting business travel and to an increase in digital alternatives to in-person services and meetings.

Water
We're committed to reducing our worldwide water usage, especially in parts of the world experiencing water scarcity, and finding new ways to recapture and reuse water. As with energy, on-site water usage in 2020 was down globally due to many employees working remotely, although we recognize that may mean that residential usage by employees was higher.

Waste
We are examining ways to divert waste from our landfills through the incineration of products we must destroy as part of our testing protocols to generate energy and seeking responsible, collaborative and innovative methods to repurpose the materials that leave our owned and operated locations. Similar to our water and energy consumption, we saw a significant reduction in waste in 2020 due to many employees working remotely during the pandemic.
On today
Energy
In 2019, we launched our reporting journey by disclosing our available data from our global headquarter campus in Northbrook, Illinois with the largest footprint of any of our offices and sites around the world. Operations at Northbrook well-represented the diversity of UL's enterprisewide service offerings. Testing performed at that site includes fire protection, cybersecurity, alarm systems, small and large appliances, hazardous locations, building envelope testing and more. This data served as a starting point to inform our strategy on our global operational impact. In 2020, our 120-acre Northbrook campus is now operating on 100% Green-e® certified carbon offsets.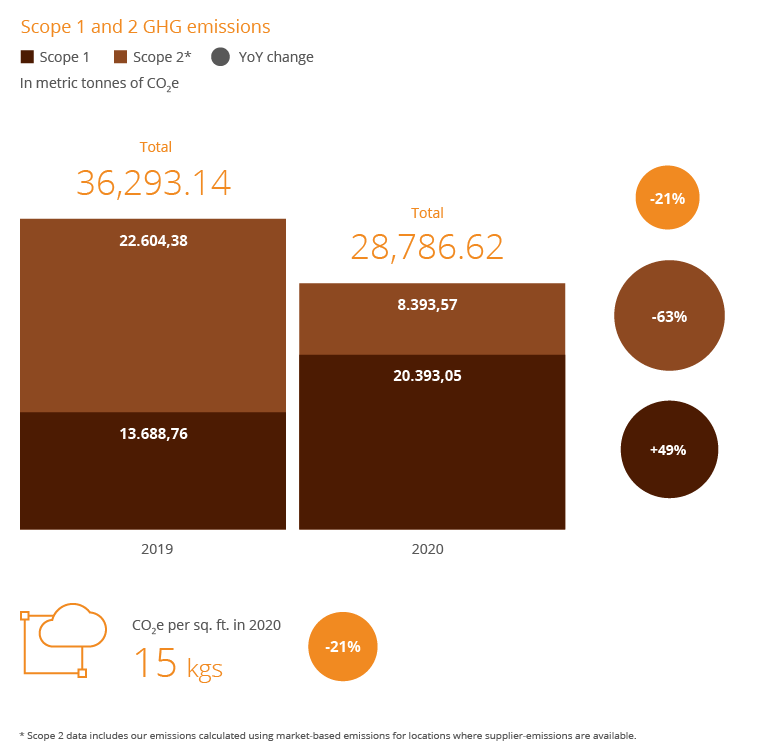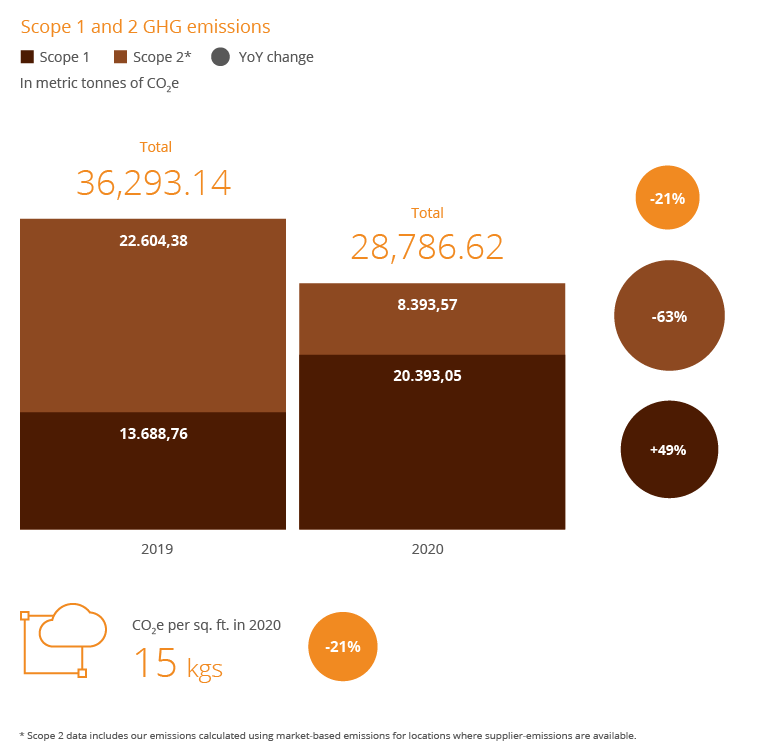 This year, we're able to share our Scope 1 and 2 Carbon Emissions in all of our owned facilities around the globe. We're also introducing our Scope 3 additional emissions from business activity, such as travel. At this time, we are still collecting, validating and disclosing all carbon emissions to include our leased facilities. By our next reporting cycle we can use this additional data to support a net zero commitment.
Our Scope 3 emissions primarily cover our business air travel. With the COVID-19 pandemic affecting our colleagues around the world, our global leadership team made a decision early in 2020 to halt all business travel for the safety of our employees.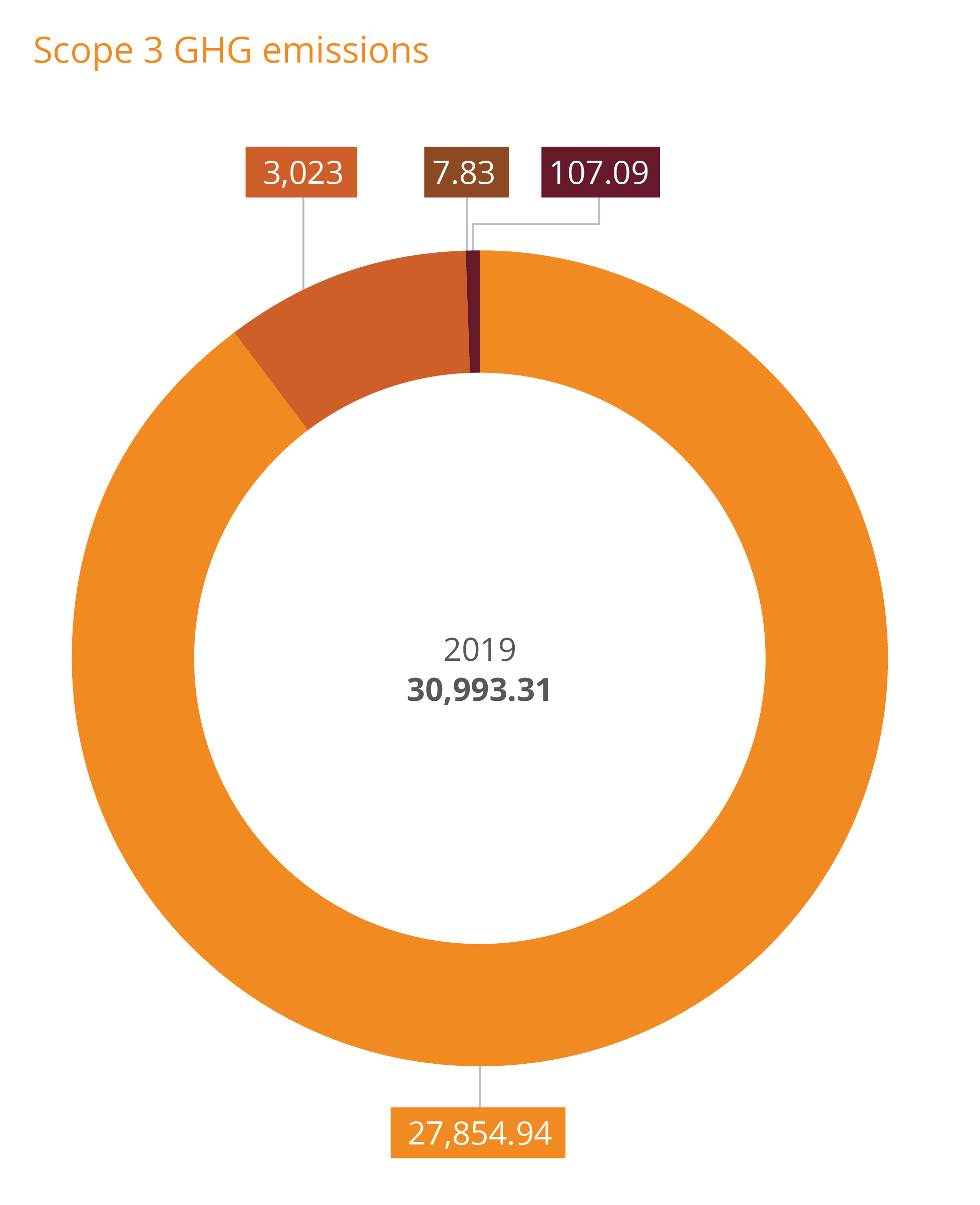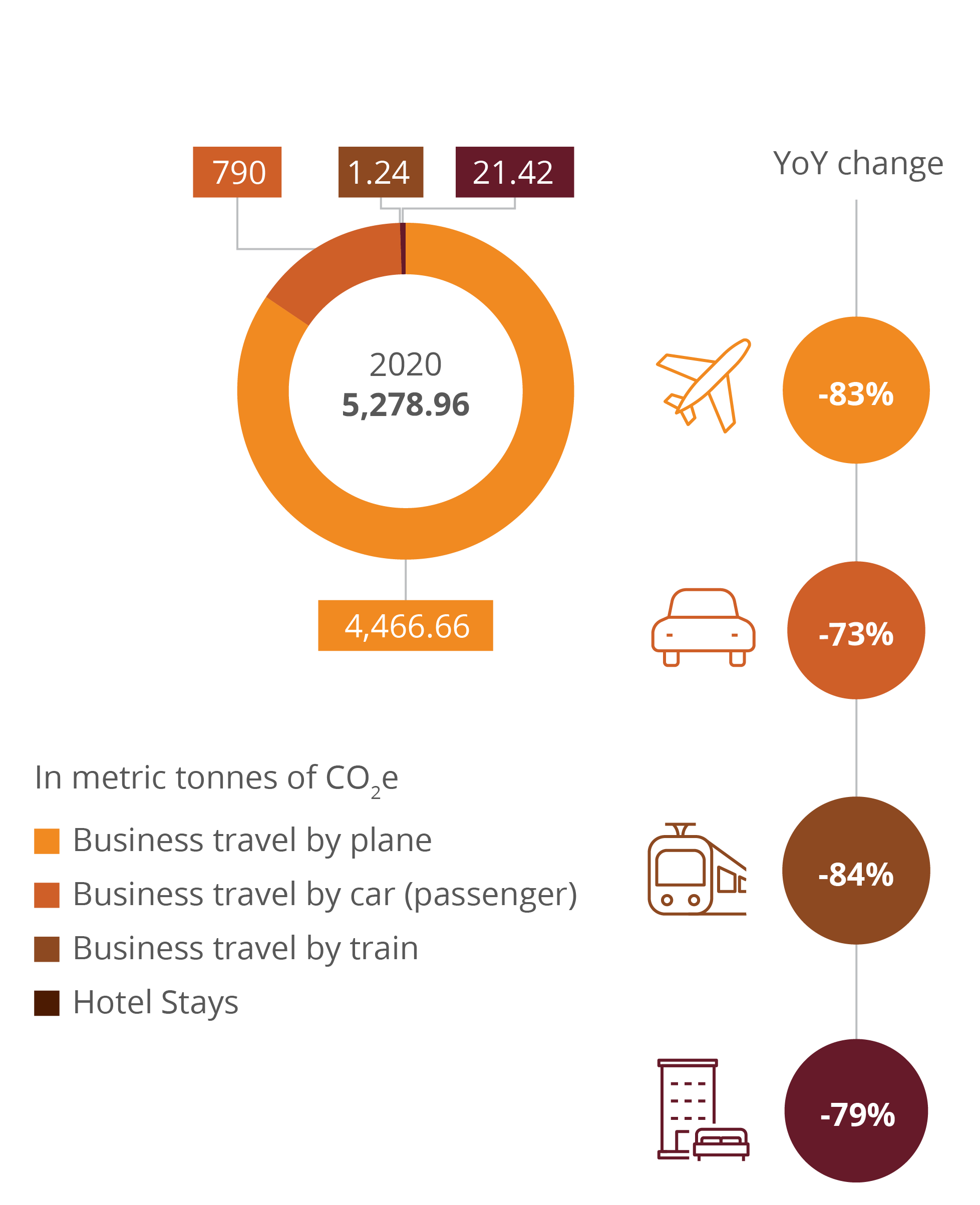 Leading the charge
As UL navigated how to safely continue our essential laboratory work during the pandemic, many of our locations reduced energy use considerably. In 2020, we began exploring the feasibility of microgrids and renewable energy projects to power our laboratories and offices in North America.
In addition to supporting the transition to a low-carbon economy, we're also increasing our transparency in emissions reporting and plan on sharing our carbon reduction targets by next reporting cycle. Several of our offices and laboratories in Europe are operating on 100% renewable energy. Recognizing that credits are an interim step, we are working to increase energy efficiency throughout our offices and laboratories and exploring a retrocommissioning project to improve our building system performance overall.
While renewable energy projects cover our Scope 2 emissions, UL has a significant Scope 1 carbon footprint, as well, from the various testing procedures that require the use of stationary gases. Our subject matter experts in energy technologies are exploring how we can use data and predictive modeling to test products.
Energy & Carbon Task Force
This task force consists of subject matter experts across UL's businesses to reveal areas of improvement around our energy consumption and recommend solutions at all of our locations. Working together, these internal experts in carbon consult on renewable energy purchasing, installing electronic vehicle (EV) charging stations at select offices, and behind-the-meter (BTM) studies to determine optimal energy mix. This group is currently developing the processes and investigating the necessary solutions to commit to a science-based target in 2021.
"We're using our insights and skills, usually targeted on finding impactful, innovative and practical solutions for our customers, to help UL evolve in important ways." 

Ken Boyce
senior director, principal engineering, industrial and Energy & Carbon task force co‑lead
Carbon methodology
Operational boundary
The reporting boundary for this reporting cycle includes all UL owned locations globally for the calendar year. Due to the nature of work at our facilities, UL has a variety of facility types including laboratories, offices, and warehouses.
Laboratories: Much of our leading safety, security and sustainability work is done in our laboratories where our engineers and laboratory technicians use heavy machinery for tests.
Offices: As the world becomes more digitized, so does UL. A considerable number of employees work in an office setting, whether at a home office or on-site. UL has leased space in co-working offices. However, co-working spaces equate to less than 1% of the total leased square footage and are therefore immaterial. These co-working spaces are part of the region structure in 360.
Warehouses: These locations have minimal utility usage as they are used for storage.
Emissions boundary
UL's carbon footprint encompasses Scope 1 (direct), Scope 2 (indirect) greenhouse gas emissions, and Scope 3 (indirect) from business activity.
Scope 1 includes our emissions from stationary fuel use (diesel, fuel no. 2, natural gas, and propane), mobile fuel emissions (diesel), and fugitive emissions (refrigerants).
Scope 2 includes our emissions from purchased electricity.
Scope 3 includes our emissions from business travel (category 6).*
*Scope 3 for our 2020 report only includes category 6 emissions. In future reporting cycles we will include other Scope 3 categories as we increase transparency for UL's fuel and energy related activities (category 3) and upstream leased assets (category 8).
A detailed list of emission factors and methodology sources can be found on UL.com.
European Green Energy Group
We are improved by our global footprint, our diverse workforce and their passion for the planet. UL's employees in Europe have worked together to successfully install EV charging stations for employee and visitor use at our Frankfurt, Germany and Cabiate, Italy locations. These charging stations reduce carbon footprint emissions and incentivize the adoption of hybrid and electric vehicles. We recognize employee-led initiatives like this and support their proliferation through programs like SEED.
The European Green Energy group also launched a 2020 initiative to compare and measure CO2 emissions produced by commuting on public transportation to the use of cars or other transportation means, collecting data from UL's laboratory in Leiden, The Netherlands site, utilizing the 360 measurement tool. Projects like this helps drive a sustainability culture by increasing employee awareness and engagement.
Conclusion: 65% of employees using cars (versus transit) generate 75% of the emissions
Baseline Data (captured by law by local HR):
| | |
| --- | --- |
| Timeframe | Q2 |
| Office | Leiden |
| # of employees | 155 |
| Avg. distance (one way) | 28.77 km |
| % by personal car | 65 |
| % by public transit | 35 |
| | | |
| --- | --- | --- |
|   | Transit | Car |
| # of employees | 54.3 | 100.8 |
| One way office total (km) | 1560.8 | 2898.6 |
| Per day office total (km) | 3121.5 | 5797.2 |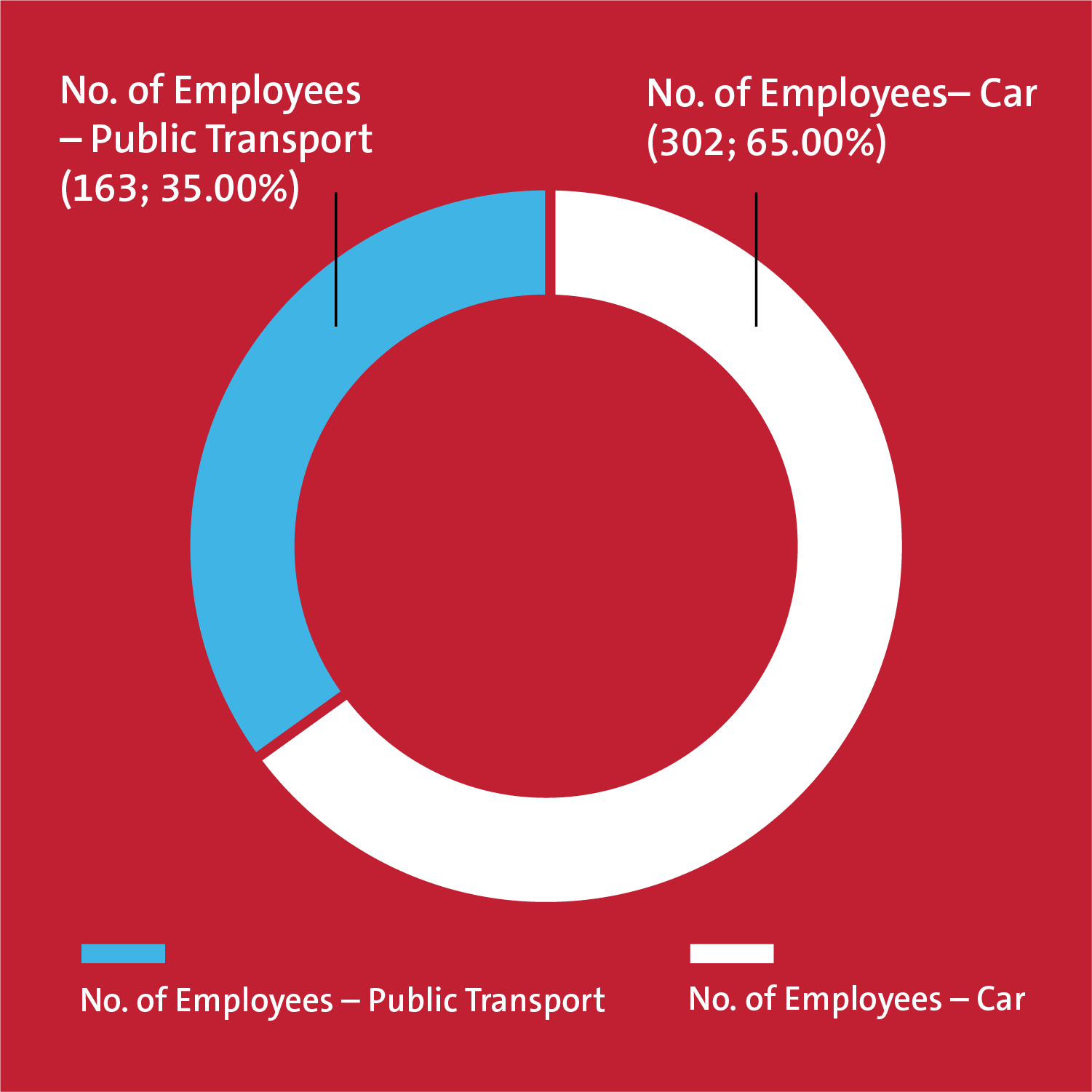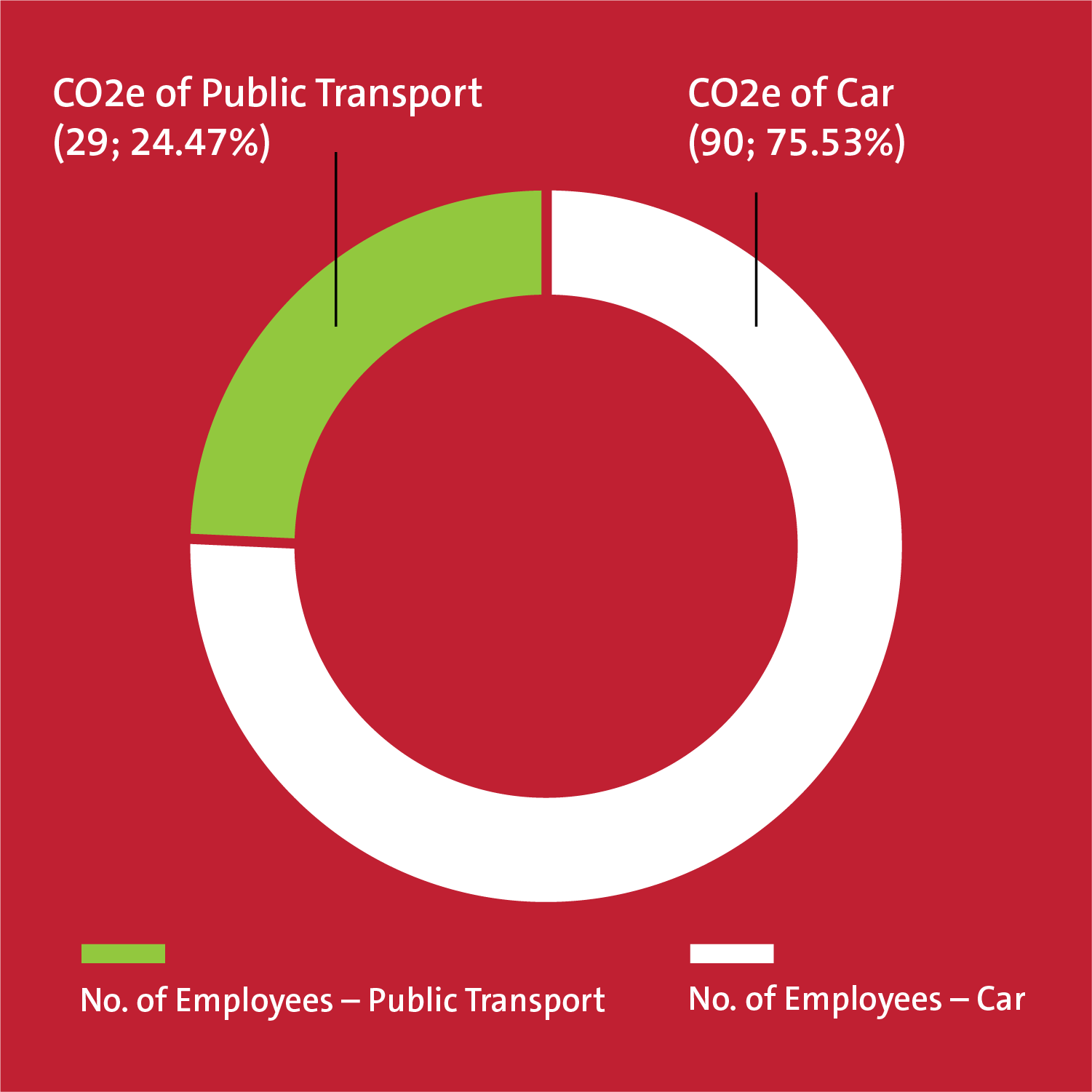 Water
The responsibility to protect our natural resources and the need for clean, safe and accessible water has never been more clear. Clean water is fundamental to good health and well-being, impacting food, energy, equity, sanitation and industry. Improving clean water availability requires a systems thinking approach as research demonstrates that "there will not be enough water in the world to meet demand by 2040 if the energy and power situation does not improve before then," per Science Daily. According to the United Nations, "With the existing climate change scenario, by 2030, water scarcity in some arid and semi-arid places will displace between 24 million and 700 million people."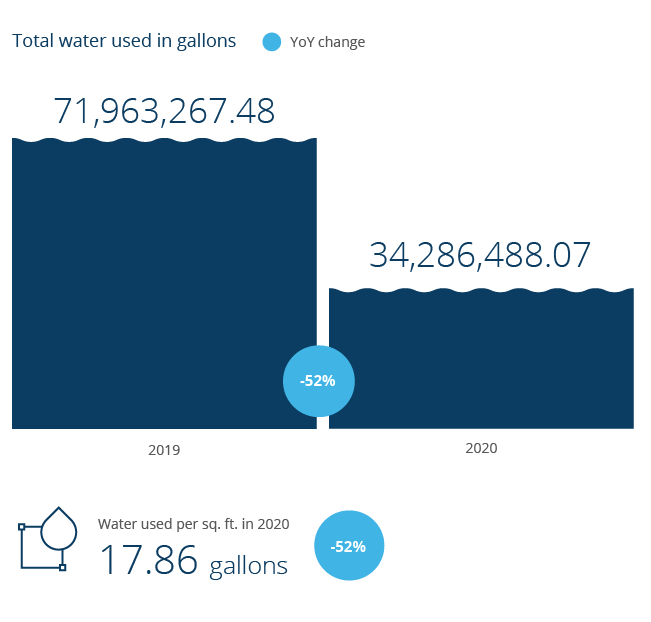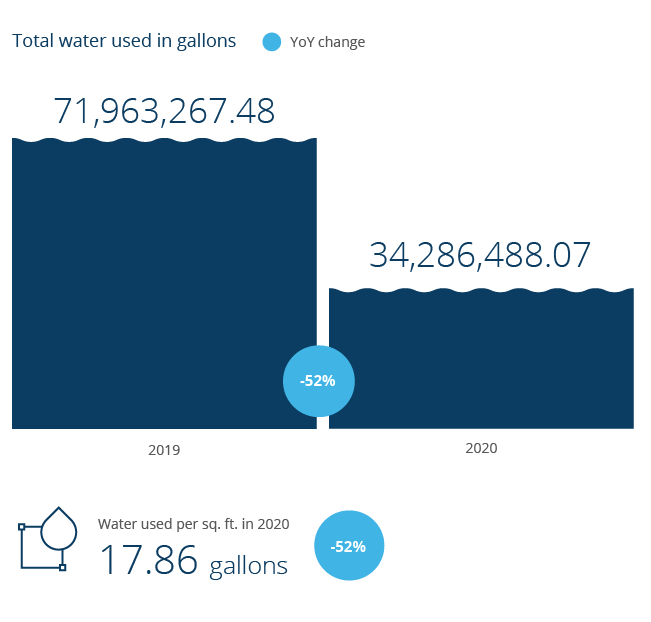 With offices and laboratories around the globe, we are keenly aware of how water scarcity affects many of the communities where we live and work on a daily basis. We are committed to uncovering and evolving ways to reuse and recycle this precious resource, particularly in our laboratories. We've identified a number of our locations that are in water-stressed areas and will work within these regions to regularly check water consumption data, plan and adjust based on potential water risks, and continue to find ways to implement water efficiency best practices at all locations.
Our water reduction is significantly due to COVID-19 lockdowns around the globe. Much of our water use is by project/product type and the major reduction in water use is reflected by the actual testing performed during this period.
Waste
Serving our customers' and the public's needs for safe products and systems is critical to working for a safer world, our founding mission. Performing the relevant safety tests for this specialized obligation requires that we create the various, relevant conditions needed to synthesize all foreseeable hazards that could arise from environmental, abnormal, and life-cycle conditions.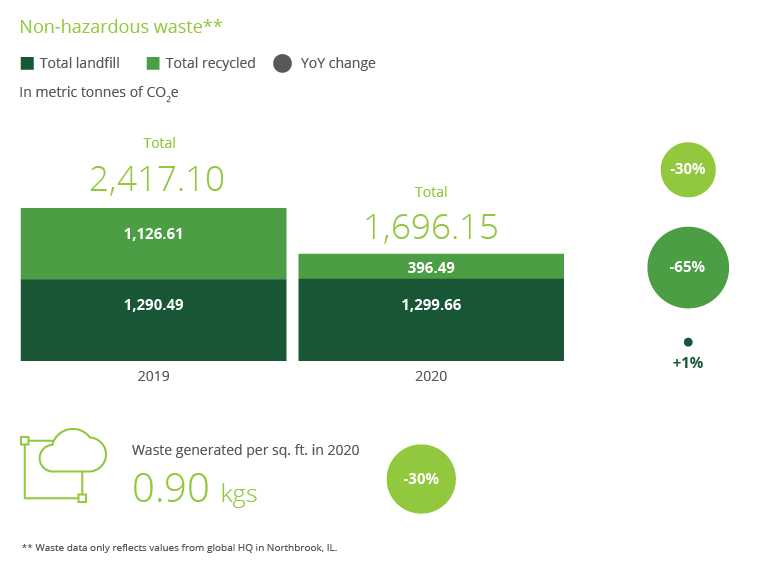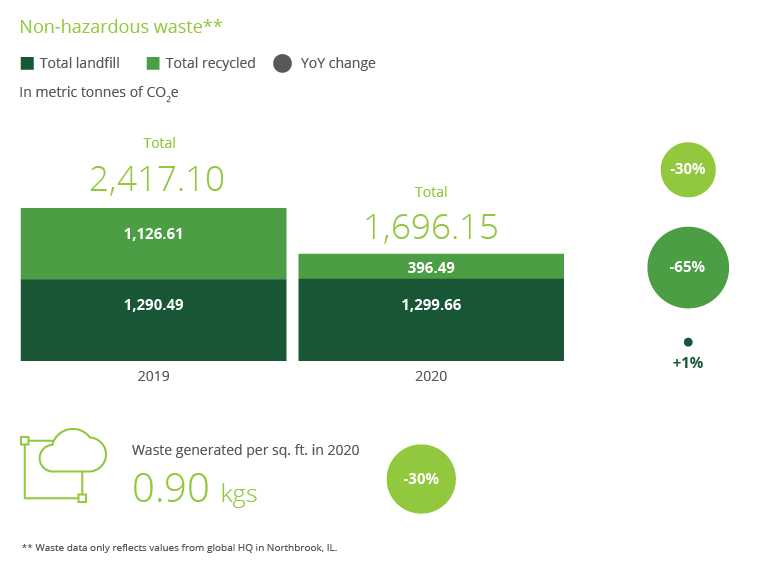 Tests conducted by our engineers are, by necessity, stringent, robust and repetitive. They may involve the application of extreme heat, duress and other methods to prove that a product is safe for people to use. Oftentimes, those tested products then become a part of our waste stream, along with any temporary structures created to perform specific tests.
We seek to balance the safety and well-being of consumers as they interact with products in the marketplace and our engineers performing the tests, while introducing more circularity into our operations. UL is a member of the Ellen Macarthur Foundation's CE100 (Circular Economy 100) to advance progress in creating more circular products and systems.
When possible, we currently divert our waste from landfills through methods such as recycling. However, we are prioritizing collaboration with our business partners to find even more ways to responsibly dispose our waste. At both an enterprise and local level, we're also educating our employees about their individual responsibility to help reduce our overall waste. To date, our estimated diversion rate for our global headquarters is less than 50%. However, we are committed to gaining full transparency of all waste streams and increasing our waste diversion in the coming year. We will evaluate our sample and nonsample waste streams, identify opportunities for reuse and repurpose, and raise awareness amongst our colleagues regarding the importance of waste diversion.
We recognize the broader global trend of single-use items to ensure public health and safety during the pandemic and we're actively exploring methods to help mitigate this increase in global waste generation.
Waste & Materials Task Force
In 2020, we launched this task force, convening our internal subject matter experts to examine opportunities to better manage our waste diversion progress. The year began at the Northbrook campus headquarters with a waste pilot program, in anticipation for the rollout of a new streamlined waste sorting system for the entire campus. Goals for improving our return-to-work include campus-wide sorting areas to separate recyclable and compostable waste, greatly reducing what we send to landfill. This task force seeks to further integrate waste reduction practices across our laboratories and global sites.
America Recycles Pledge
In 2020, we signed the U.S. Environmental Protection Agency's (EPA) America Recycles Pledge to work toward a more resilient materials economy. As we continued to refine our waste management strategy, we're crafting action steps to hold ourselves accountable to this commitment, such as, repurposing materials and assets in our global labs to reduce materials being sent to landfill.
We are sponsors of fellow-pledge-signatory, the Association of Plastic Recyclers, and are one of four selected auditors for their PCR certification program. We're collaborating with several other signatories to validate recycled content, ocean bound plastic and other circularity related efforts, and we've developed an audit framework to validate solutions that address hard-to-recycle materials like advanced recycling.
On tomorrow

Energy
Using our internal expertise guided by our Energy & Carbon Task Force, we plan to acquire more granular data that will allow us to commit to carbon reductions and implement innovative initiatives that are centered in efficiency and carbon reduction.

Water
As climate change continues to impact societies around the world, we are beginning to evaluate how to improve water availability and quality around the world by working with local watersheds and basins.

Waste
COVID-19 has led many societies to rely on the disposability of material for hygiene and public health. We plan to continue incorporating circularity principles into our operations, and to share internal campaigns with our global colleagues on the importance of mindful consumption and sustainable waste management.