People
Our people are skilled, passionate and purpose-driven. The collective expertise of our colleagues uniquely positions us to affect societal progress. It's a calling every UL scientist, engineer, expert and vital team member embraces. Our commitment to a safer world empowers us to be our customers' problem-solving and risk-reducing partner, to improve every product and outcome we can impact. We continue to prioritize the advancement of safety science and safety engineering, in continual tribute to UL's founder, William Henry Merrill, through whom our engineering service for the protection of life and property and our public safety mission was established.
At UL, the safety and security of our people comes first. We're dedicated to providing a safe, diverse, equitable and inclusive environment where our employees belong and thrive. Every day, the passion of our people is evident as they join together on a shared mission to work for a safer, more secure and sustainable world. The critical themes of 2020 urged us to do even more for our people, including serving the public as an essential business. We implemented new commitments to address issues of race and combat social injustice while continuing to put employee safety, health and well-being first.
We know that we cannot continue to be the world's safety science leader if we leave out any of the world's thinkers. Our commitment to a fair and inclusive workplace is pivotal to our success as a business and to our responsibility to society.
Jennifer Scanlon, CEO, UL Inc., has pledged UL to:
The Equity Principles of the Chicago Network, committing us to work toward achieving gender equity in leadership roles throughout our organization by 2030.
The CEO Action for Diversity and Inclusion Pledge to advance diversity and inclusion within the workplace. We are committed to cultivating a workplace that supports diversity and inclusion and unconscious bias training through important dialogues, plans and actions.
In 2020, we launched the UL Inclusion Promise, asking all our colleagues to commit to take action in making our workplace more inclusive around the globe.
"Every UL employee plays an important role in our D+I journey. It's the way we create a culture of safety and belonging, where every employee brings his or her full self to work."

Jenny Scanlon
president and chief executive officer, UL Inc.
Diversity, equity and inclusion
In 2020, we published our first Diversity and Inclusion Report declaring our commitments, and sharing our initiatives and accountability.
We also established two strategic councils:
Diversity and Inclusion (D+I) Executive Council The executive council drives and supports D+I through strategic decisions, guidance and promotion of D+I within their respective areas. This council serves as a governing body for D+I and is comprised of UL's CEO and other senior leaders representing various divisions, functions and regions.
D+I Leadership Council The leadership council provides input, aligns to and implements D+I priorities, initiatives and programs. This council serves as the voice of our employees representative of our regional ambassadors and Business Resource Group co-chairs.
Annual Diversity and Inclusion Leadership Summits are UL-hosted events featuring speakers working outside of and within UL as thought leaders, advocates and business leaders in D+I. These discussions help us to connect and innovate the ways that we build our globally inclusive culture.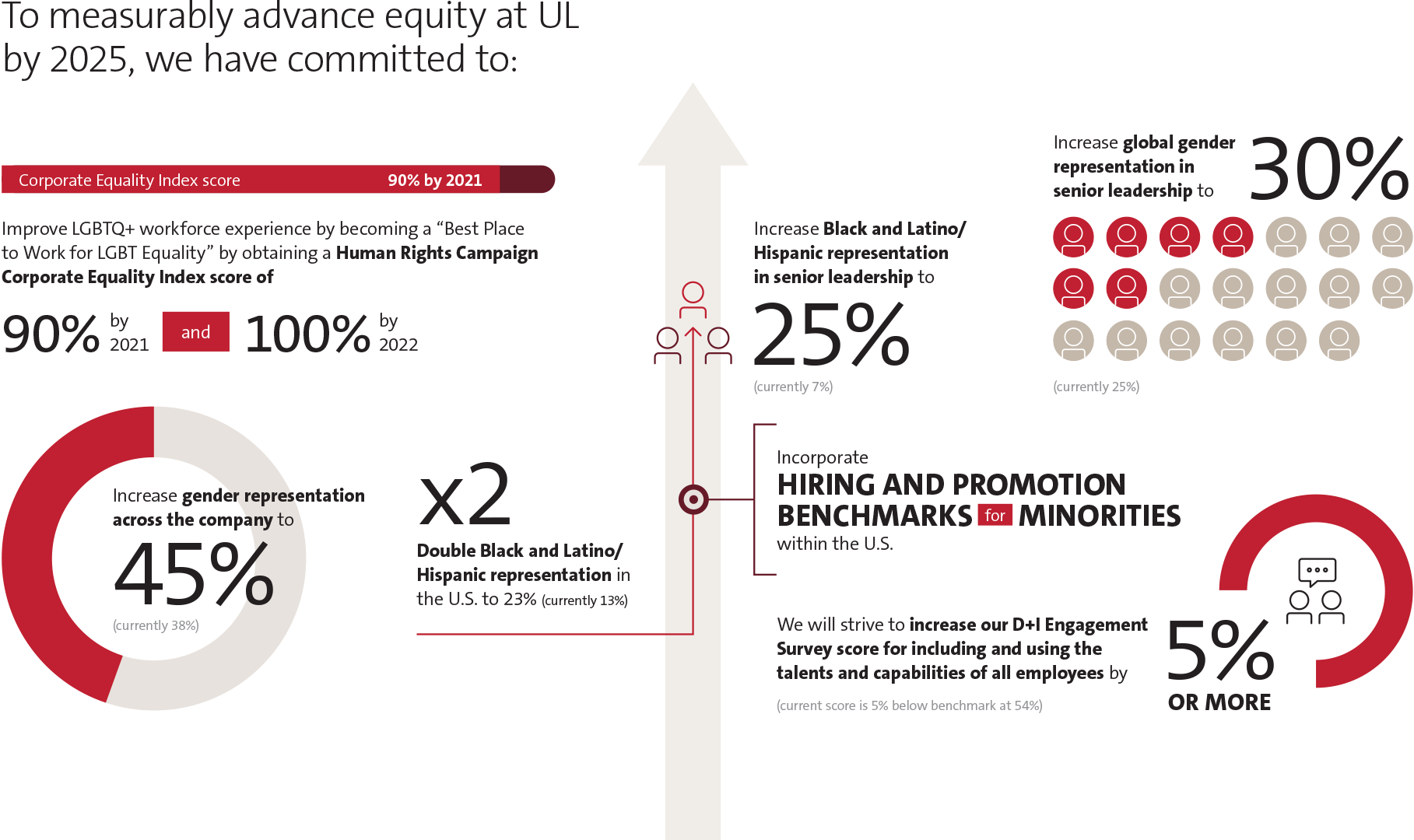 "Social injustices are experienced across the globe and must be considered as humanity issues. This isn't a call out; this is a call to action."

Katrina Jackson
director diversity & inclusion and corporate sustainability council member
Social justice response
In 2020, our colleagues came together as a global community to confront the systemic disparities that exist within our societies, including lack of access to quality healthcare, resources, equitable pay or basic needs that many experience across the globe. Refusing to ignore the uncomfortable issues of racism and understanding the real impact these issues have on the lives of our people allows us to foster unity in our communities around the world.
Inclusion Conversation Series
UL launched the Inclusion Conversation Series to connect our workforce in an open discussion about racial equity and social justice. We also created an activation plan to empower each of us to act inclusively, including a Courageous Dialogue Guide to support team and peer discussions, educational resources co-created by UL colleagues and invitations to dialogue from our Business Resource Groups.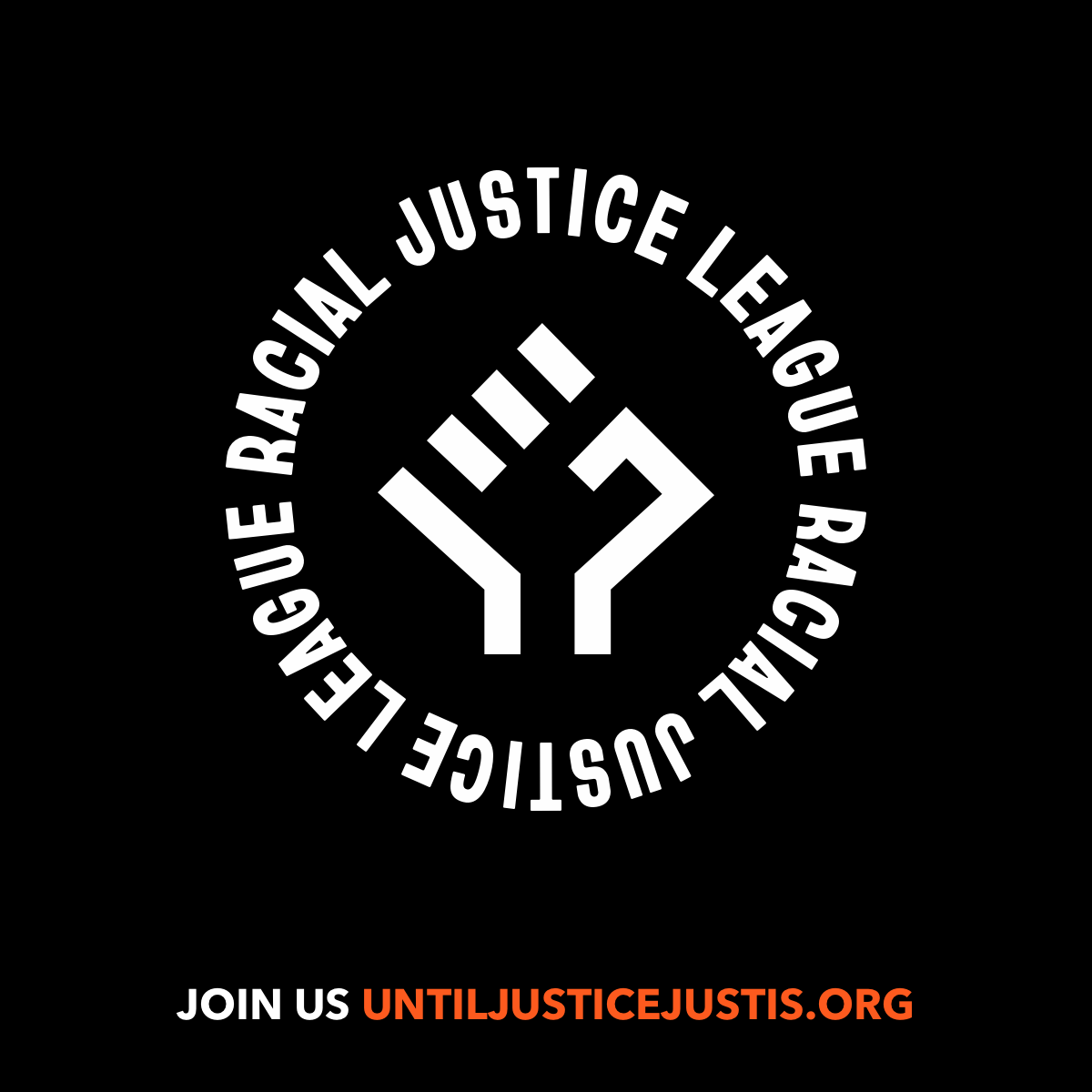 YWCA Racial Justice League
UL joined the YWCA Racial Justice League where participants pledge to:
Advance racial justice in their companies, communities, and/or industries
Support the mission of the YWCA.
Commit to specific, tangible actions, like rethinking value chains to benefit more people of color, reforming hiring processes, and educating employees on how to contribute to anti-racism efforts.
Advancing Racial Equity Campaign
Supporting employee initiatives for advancing racial equity, we established a campaign to match employee donations to vetted, nonprofit organizations working to eliminate racism and ensure economic and social equity.
Skill Bridge
In response to the social injustice affecting our communities, a group of UL employees were inspired to take action, leveraging their professional skills. In 2020, UL partnered with the United Way of Metropolitan Chicago to launch UL's Skill Bridge, a new skills-based employee volunteer program designed to support the impact of social justice organizations advancing diversity, equity and inclusion.
UL's Corporate Marketing department committed to providing needed marketing resources to nonprofit organizations in a long-term, sustainable effort that enables durable social change, providing:
The Greater Auburn Gresham Development Corporation a complete audit of their marketing channels and content, creation of visual and verbal strategy guidelines, updating their website and communications and the creation of content (web, social, print).
The South Chicago Neighborhood Network storytelling templates and techniques, evaluation and development of a communications process and pro bono consulting on website development.
COVID-19 response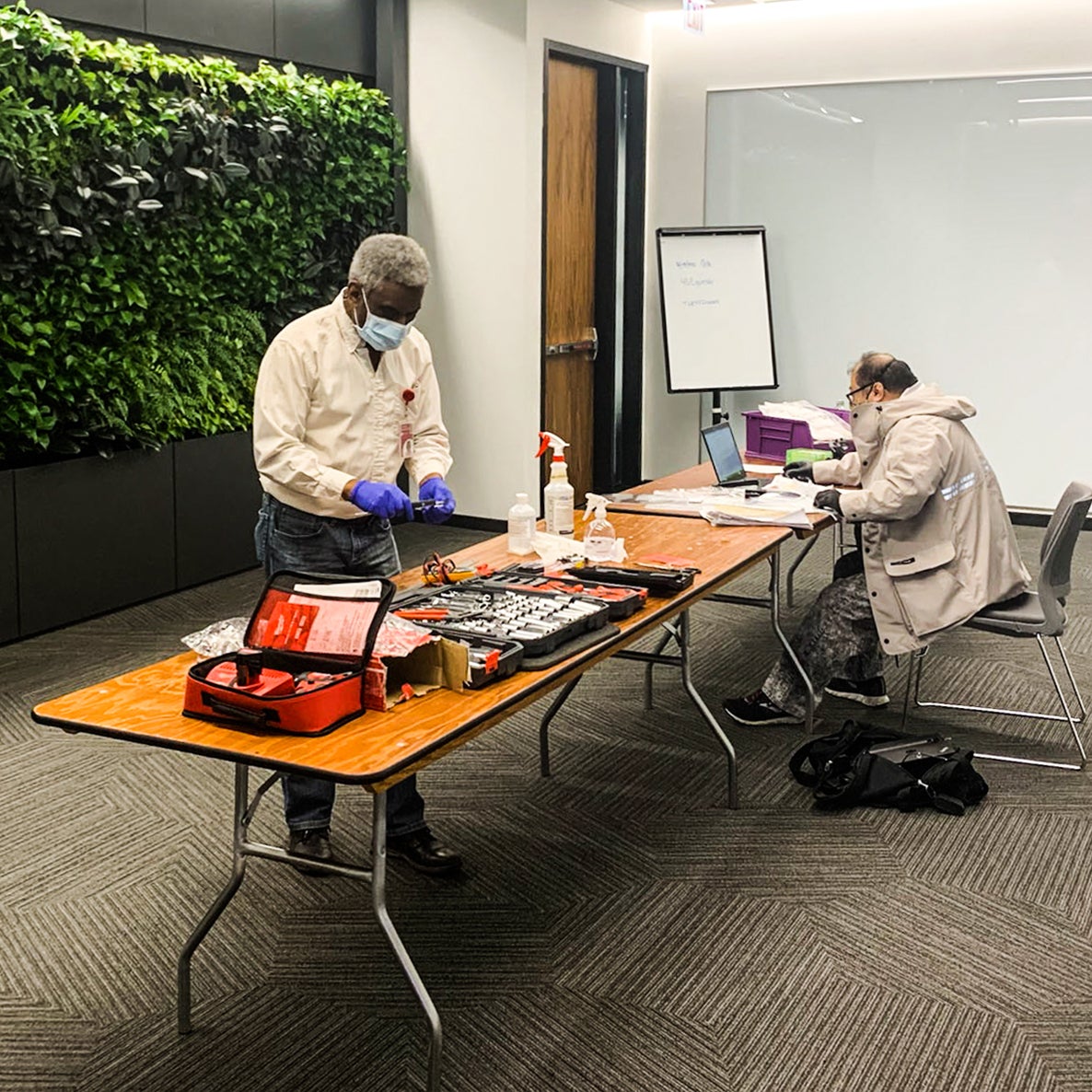 Ensuring the health and safety of our people was our top priority in 2020. Our Operations, Human Resources, Environmental Health and Safety, Legal, Communications and Corporate Sustainability departments and teams acted quickly to meet our first responsibility to our people, ensuring that our colleagues around the globe were safe, secure and informed by assembling the resources and task forces dedicated to new ways of working and essential means of support. Clear communication was at the core of these efforts, with several dedicated intranet sites and the internal publication of UL's COVID-19 Daily Digest that kept employees apprised of critical news and stories about the essential services we performed during the pandemic.
Start Safe Playbook

A safe return to work for all our essential employees was the task set before UL's COVID-19 response team, composed of key representatives from our operations, legal, human resources, facilities, security, environmental health and safety, communications, site leadership and business continuity teams. The COVID-19 response team developed a set of universal guidelines to keep employees safe during the pandemic, whether working at home, in the field or onsite. The outcome of this brain trust was the Start Safe Playbook – a guide for all UL's employees highlighting best practices and providing safety protocols for global office and laboratory locations. With site leaders stepping up around the world to ensure the careful administration of the playbook's clear protocols, our people returned to work with confidence in their safety.

Transmission mitigation equipment (TME)

Vital to our safety efforts was ensuring the provision of TME for onsite employees, during a period when face coverings, gloves and sanitizing solution were challenging to source. At the start of the COVID-19 pandemic, we acted quickly on behalf of our colleagues in Asia, shipping TME from our Northbrook, Illinois headquarters (NBK) to Suzhou, China, including 130,000 face masks and 10,000 hand sanitizers. To help protect frontline healthcare workers battling the disease, UL also donated and shipped 8,000 pairs of goggles, 8,000 gowns and 20,000 pairs of gloves to the Zhaibei Central Hospital in Jing'an District, Shanghai.

Employee matching campaign

UL launched a COVID-19 Pandemic Relief Employee Donation Matching Campaign, matching employee donations to vetted, nonprofit organizations directing or supporting relief efforts related to the pandemic.

Holiday Hope

Our colleagues around the globe deferred annual holiday gatherings to support the health and well-being of children impacted by the pandemic. UL donated $100,000 in funding to three non-profit organizations selected by employees providing services to children across the Americas, Europe and APAC and MEA: Ronald McDonald House Charities; Doctors Without Borders; and Japan's Children's Home Foundation.
Volunteerism
Employee participation in volunteer service deepens our connection to each other and to our mission. In recognition of our people's passion for sharing our mission with the communities where we work and live, UL employees receive two volunteer time off (VTO) days a year to dedicate to volunteer service. Through volunteerism, we mobilize our mission beyond our everyday work, to achieve an even greater impact on the United Nations Sustainable Development Goals (SDGs), advancing progress and expanding the impact of our mission to the public we serve.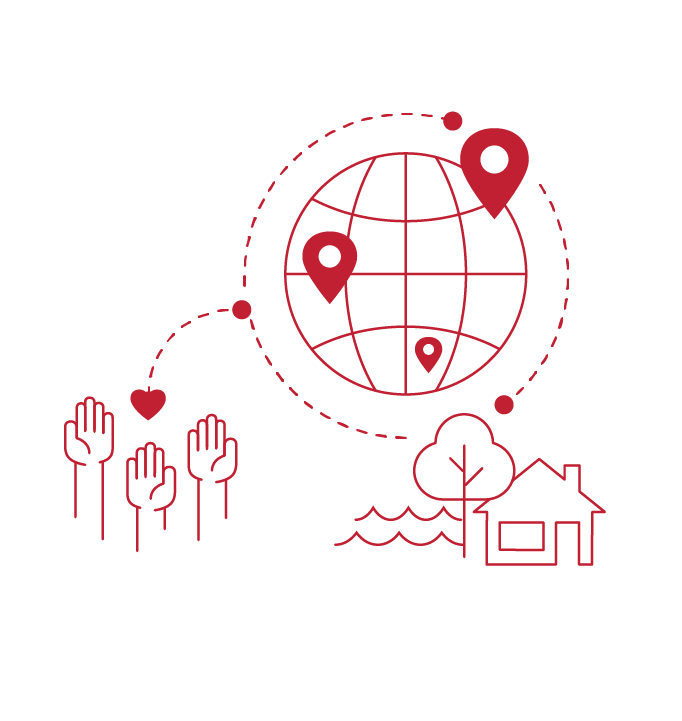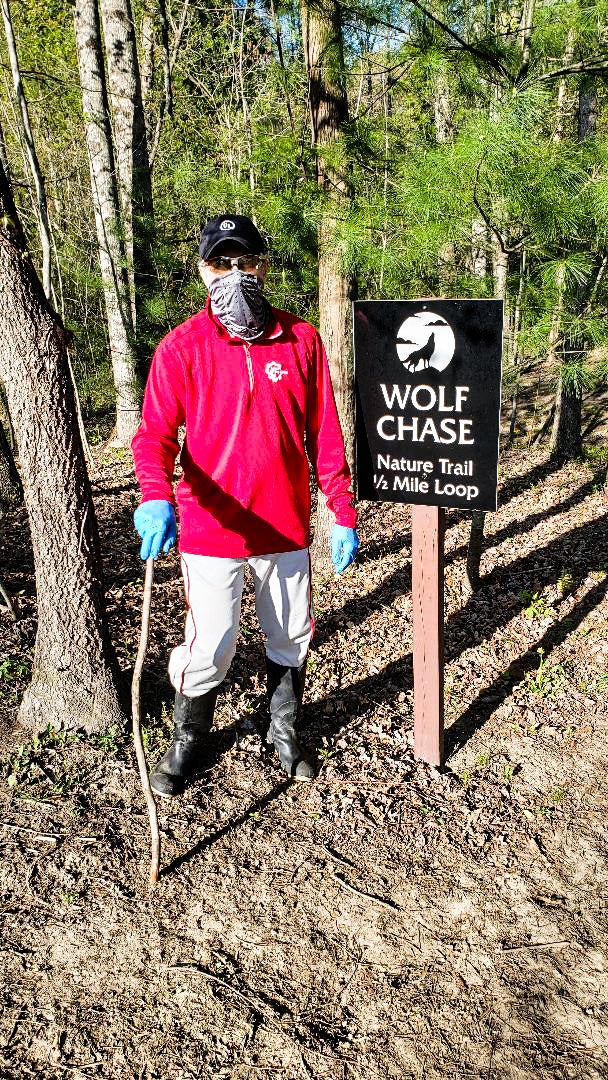 Ready to respond
In 2020, our communities needed us more than ever before. We published additional volunteer safety guidelines and introduced virtual volunteering opportunities. We established a new volunteer program, Community Connections, to allow all our full- and part-time employees to help meet the needs of their communities, individually, virtually or in-person where possible.
We have operationalized a global network of employee volunteers to drive sustainability initiatives at the local level in their communities. These Social Sustainability Champions support our enterprise volunteer initiatives as well as regional campaigns to support the SDGs and other local volunteer efforts put forth by employees at their locations. In 2020, led by our global network of Social Sustainability Champions, our people found many ways to go above and beyond to support their communities, despite challenging circumstances: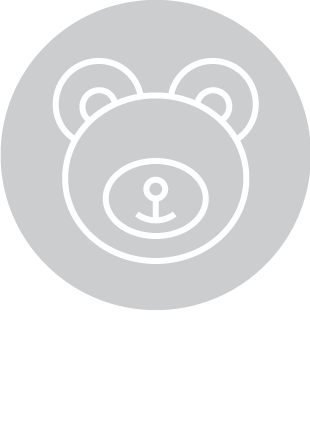 Collected and donated food, toys, diapers and supplies to those heavily impacted by the pandemic.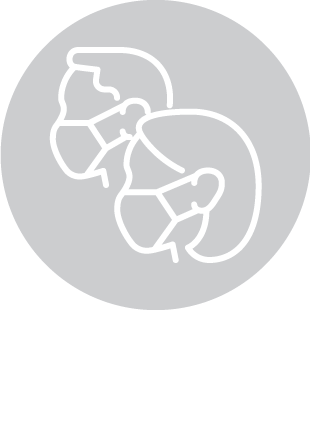 Made face coverings and shields to keep local communities and essential workers safe.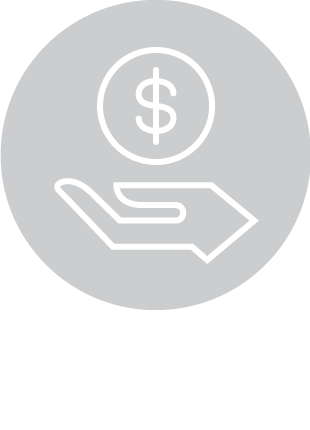 Directed UL Covid-19 relief funds to nonprofits supporting individuals disproportionally impacted by the pandemic.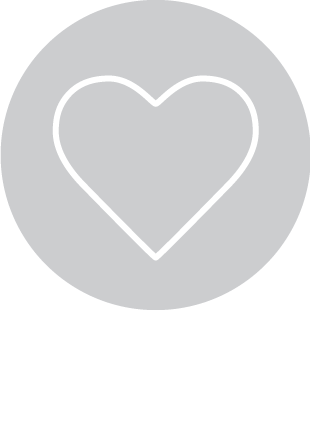 Raised funds and personally donated to nonprofit organizations supporting relief efforts and providing life-saving care.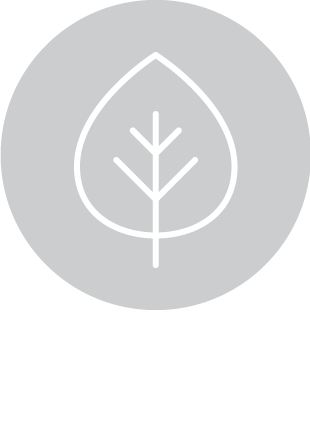 Protected our valuable natural resources by participating in various environmental sustainability initiatives.
Partnerships for the goals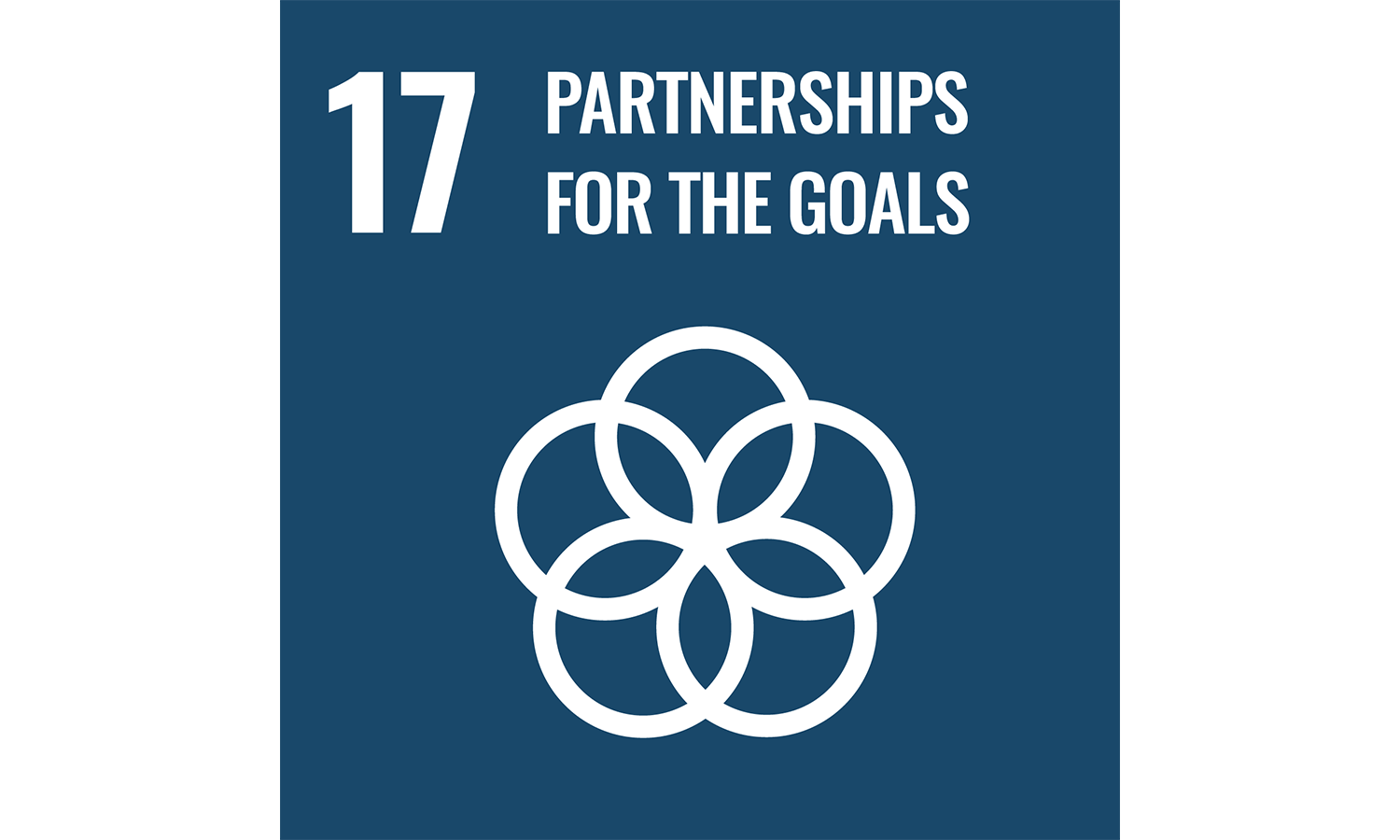 FIRST (For Inspiration and Recognition of Science and Technology) Robotics

FIRST designs accessible, innovative programs that motivate students to pursue education and career opportunities in STEM while building life skills. Since 2006, UL has been the official Safety Partner for FIRST Robotics, helping inspire young people's participation in science and technology. Serving as Safety Advisors, UL employees volunteer at robotics competitions around the globe where they help teams create a culture of safety and implement important safety measures throughout the competition.
UL provides all FIRST and FIRST Tech Challenge students and teams with free, unlimited access to the UL and FIRST Robotics Competition Safety Learning Portal where they can take courses on a variety of safety topics including Personal Protective Equipment (PPE) Awareness and Recognizing Electrical Hazards Awareness.
Each year, FIRST teams compete for the Safety Animation award by creating short, animated videos focused on safety. The winning submission is shown at all FIRST competitions during the season. In 2020, teams were asked to submit videos on the theme "Sustainability is on the RISE," paying particular attention to sustainable cities and communities and responsible consumption and production.
Education and training
This year redefined the way we work, with many of us working remotely and taking online meetings while our children tackled virtual school. One thing that didn't change was UL's commitment to provide quality education and training for our people around the globe. UL University (ULU) took immediate action to adapt classroom training to virtual platforms to ensure training and support for our employees continued without interruption as we transitioned to remote working.

ULU provides all employees with instructor-led, classroom, virtual and self-directed learning opportunities, with access to UL's learning programs including Leadership Development, Technical Training, Lean Six Sigma, and more.
Additional coursework was developed specifically to support our workforce during the pandemic. New courses included Leading in Times of Uncertainty and Difficulties, and Stress Management and Coping and Wellness. ULU developed thematic newsletters on topics including working from home, customer communication and digital transformation to assist our colleagues in adapting to our transforming work environment. To keep our employee culture engaged and communicating even remotely, book discussions focused on wellness, managing change and virtual collaboration.
In 2020, UL's field engineers needed to quickly transition factory inspections and audits from an on-site to a virtual process. Working quickly with the Certification Program Office and ULU's Instructional Design Team, our field engineers completed virtual inspection and audit training, ensuring no interruption to the essential services they perform for our customers and stakeholders.
In 2020, ULU won the Association for Talent Development (ATD) BEST award. Each year, the ATD assesses best-in-class learning and development functions from organizations all over the world and ranks them according to inclusive access to learning and development for all employees, alignment of learning programs to business outcomes and the impact of individual training programs.
Watts of Love
In 2020, UL provided pro bono certification and funding for a renewable solar-powered light developed by Watts of Love, a nonprofit organization bringing safe, clean lighting to energy-poor communities around the globe.
Watts of Love solar lights eliminate dependency on dangerous and toxic kerosene as a light source, improving the health and well-being of each recipient, their family and their community. Every light is distributed in tandem with a financial literacy program that teaches how to convert the resulting kerosene savings into sustainable income.

With this one innovative tool, UL and Watts of Love can help protect children and adults from dangerous fires and toxic fumes, secure a safe and productive home environment, elevate equity, and reduce greenhouse gas emissions and indoor air pollution, impacting all 17 Sustainable Development Goals. In addition, Watts of Love's financial literacy program ensures the ongoing impact of the gifted light. By teaching recipients how to save and redirect the funds previously used for kerosene to more sustainable resources, they can build a better life for themselves and their families. The Watts of Love financial literacy program empowers financial independence, while the solar light creates opportunities for innovation, safety, and improved quality of life.
Our partnership with Watts of Love is deeply linked to our identity as a company, with our founding history in helping ensure safe lighting and our ongoing work in fire safety, as well as our safety expertise in lithium-ion batteries and renewables. Most importantly, this partnership helps fulfill our shared mission with our customers and stakeholders to work for a safer, more secure and sustainable world.
We plan to expand our reach with Watts of Love throughout the Decade of Action, in order to help bring safe lighting to the 1.3 billion citizens of the world living without electricity.
"1.3 billion people live without electricity. That means more people live in darkness today than when the first light bulb was invented."
Business Resource Groups (BRGs)
Our BRGs are voluntary, employee-driven, leadership-supported associations that help us foster an inclusive workplace by supporting diverse perspectives and empowering community advocacy and transformation. BRGs serve as a catalyst for UL's cultural competence, business strategy and growth. Every employee BRG has an executive sponsor and representation on UL's D+I Leadership Council. The Leadership Council supports BRG initiatives. UL has seven BRGs with more than 1,200 members globally. All BRGs are open to anyone within the company.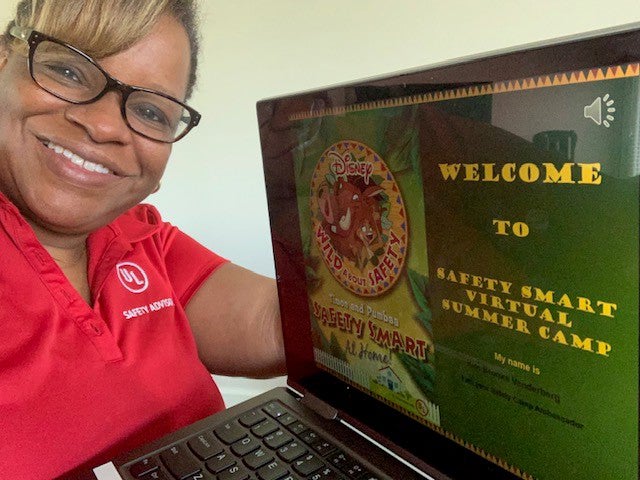 2020 BRG highlights:
The BBRG initiated and partnered with Corporate Sustainability to create and launch the first-ever UL Safety Smart® Virtual Summer Camp. Close to 500 children of UL families around the world attended. Employees hosted camp sessions in seven different languages: English, Spanish, Mandarin, Korean, Japanese, Polish and Portuguese. Employee volunteer hosts were located in the U.S., Mexico, U.K., Poland, Brazil, China, Singapore, Japan, South Korea and India.
In honor of Veteran's Day, MBRG and PRIDE UL collaborated on a webinar that highlighted the experiences of gays in the military as provided historical information on the "don't ask, don't tell" policy of the U.S. military in the 80s and 90s.
The UL Latino BRG partnered with our D+I Global Ambassadors to work collaboratively on initiatives in the U.S. and Latin America.
The UL Parents group offered virtual programs to help support parents and caregivers. These included a webinar on social media, screen time and household project management.
WILBRG's Women in STEM (WiSTEM) supported the Believe, Do and Succeed 2020 Global Marathon Series in which UL Inc.'s CEO was guest for the fifth session.
The YPG launched awareness campaigns around key societal topics, including the U.S. election.
Explore our BRGs

Black BRG

The Black BRG (BBRG) is dedicated to driving inclusion by accelerating UL's commitment to engaging African American/Black employees and those with diverse backgrounds, skills and capabilities. Its focus includes furthering UL's commitment to corporate social responsibilities in African American/ Black communities, developing and retaining African American/Black employees by developing skills, increasing representation in C-E level roles, and growing the talent pipeline among prospective candidates.

Military BRG

The Military Business Resource Group (MBRG) was created to establish and grow a community of employees who served in the military, have a friend or family member who has served or is still serving, and all employees who are interested in promoting awareness of military and veteran issues. This is not a U.S.-centric group, but rather a global group encompassing all military service, whether voluntary or conscripted. The MBRG's purpose is to make a positive impact by creating meaningful networking opportunities, honoring and remembering our military veterans and those currently serving, giving back to veteran causes, and connecting them to career opportunities.

PRIDE BRG

PRIDE stands for People Recognizing Identities and Differences for Equality. PRIDE UL is committed to increasing awareness and understanding of our LGBTQ+ community. This BRG strives to create a positive and supportive work environment, helping deliver UL's commitment to D+I, recruiting and retaining LGBTQ+ talent, and supporting customer engagement.

Latino BRG

The Latino BRG promotes the heritage of Hispanic and/or Latino UL employees by sharing the Latino/Hispanic culture through educational opportunities, networking, cultural events and social gatherings. This BRG also supports the professional development and leadership opportunities of Latino/Hispanic team members to help recruit and retain top talent.

UL Parents BRG

The UL Parents BRG focuses on fostering a workplace where parents with children of all ages can thrive by supporting each other, providing expert guidance and influencing policy to help ensure that we are attracting and retaining top talent. Working parents make up a large contingency of UL's employee population. By creating a community via the UL Parents BRG, parents and caregivers can learn/share/advocate how to balance work/life priorities to enable greater employee engagement, productivity and retention — all of which has a positive impact on UL's business goals.

Women in Leadership BRG

The Women in Leadership BRG (WILBRG) helps accelerate the advancement of women working at UL by cultivating a strong community of female leaders. The BRG helps members develop their leadership skills and personal/business networks, shares best business practices and thought leadership, and promotes career opportunities for women.

Young Professionals BRG

The Young Professionals BRG (YPG) aims to build and nurture an inclusive environment that engages young professionals in support of UL's mission and business. Goals and objectives include supporting UL's effort to attract, develop and retain young professional talent, building an internal support system for young professionals to share experiences and information, developing personal and professional growth opportunities, and influencing change to help grow and digitize the business.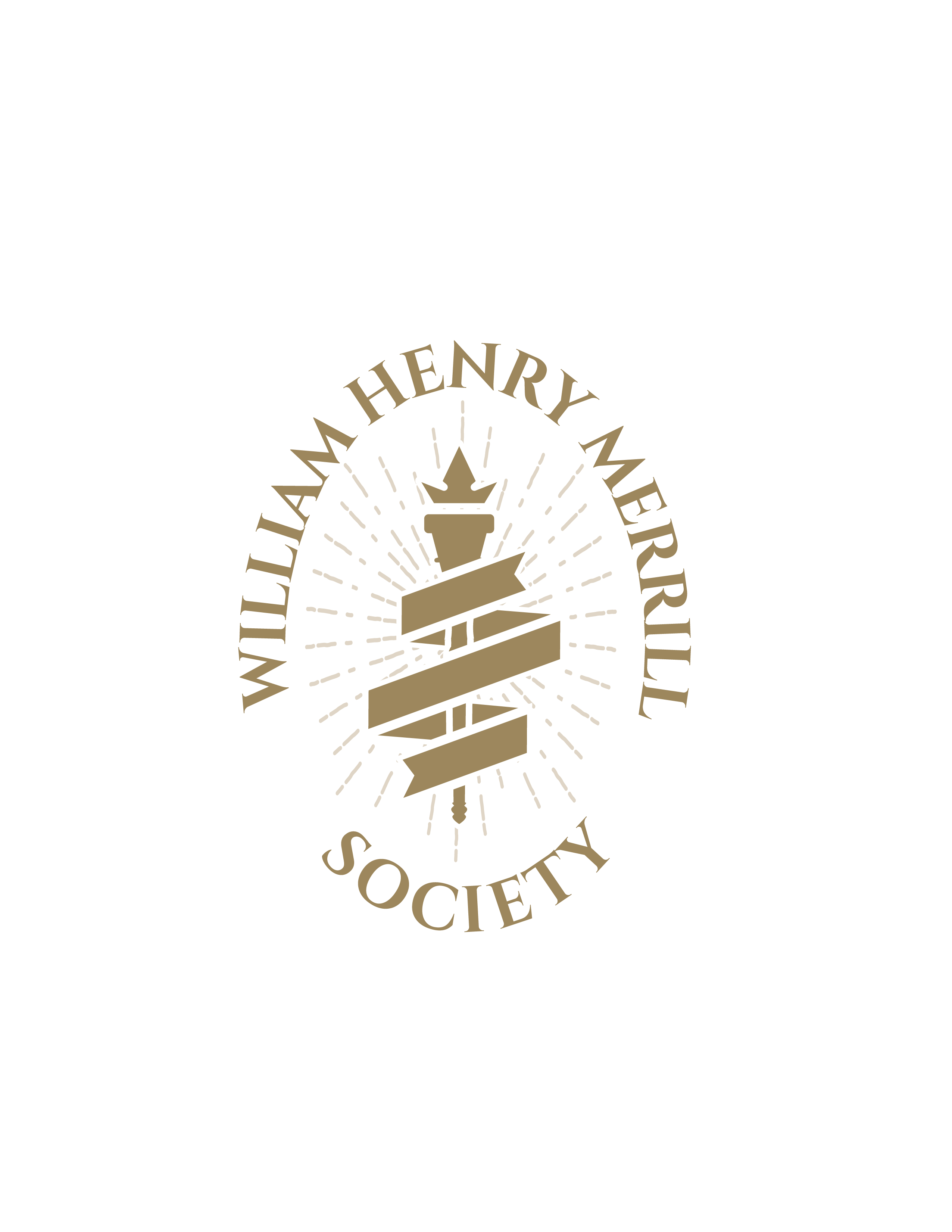 William Henry Merrill Society
The William Henry Merrill Society (WHMS) was established in 2006 as a tribute to the founder of UL, in recognition of the important work of the members of the technical staff of UL. The Society celebrates UL's technical leadership and passion for the science of safety, inducting colleagues who have made a significant and sustained contribution to the advancement of safety science and safety engineering.
Members of the WHMS are designated Corporate Fellows or Distinguished Members of Technical Staff (DMTS). Inductees must be technical professionals recognized both within UL and outside the organization as leading authorities in their field of expertise. Nominees undergo a detailed review of job experience, technical achievements, publications, patents, professional affiliations and overall contribution to the fulfillment of UL's safety mission through technical excellence. Society members engage in activities that allow them to influence the future of product safety certification and UL's overall business direction. A key part of the society's responsibility is to continue to learn, apply, and transfer knowledge to the next generation of safety scientists and engineers. Active mentorship of UL's technical staff helps each employee grow their expertise to better serve customers and help solve their critical challenges, particularly in mitigating risk.
Members of the Society contribute to annual "Tech Talks" and serve as judges for the ASEAN Women in Science Prize. In 2020, their particular expertise was an important resource for a UL customer. Upon request, the WHMS quickly developed a list of requirements for cloth face coverings, including a product prototype and a performance evaluation, providing science-backed consultation on how they could best protect their employees.