This group is comprised of the DEI Regional Ambassadors and BRG leaders from nine employee-led groups:
Black Business Resource Group (BBRG)
Latino Business Resource Group
PRIDE UL
Tribal Voices
UL Military Business Resource Group (MBRG)
UL Parents Business Resource Group
Women in Leadership Business Resource Group (WILBRG)
Young Professionals Group (YPG)
 
Our more than 70 DEI Ambassadors help facilitate, advocate and promote DEI regionally and locally.
Our BRGs are voluntary, employee-initiated and employee-led associations that help us foster an inclusive workplace. By exhibiting Connectivity, supporting diverse perspectives, and empowering community advocacy and transformation, these groups serve as a catalyst for our cultural competence, business strategy and growth. All BRGs are open to any UL Solutions employee.
In 2021, our employees created a new BRG, Tribal Voices, bringing our total to eight, with more than 2,600 members around the world.

Black BRG
The Black BRG (BBRG) is dedicated to driving inclusion by accelerating our commitment to engaging African American/Black employees and those with diverse backgrounds, skills and capabilities. Its focus includes furthering commitment to corporate social responsibilities in African American/Black communities, developing and retaining African American/Black employees by developing skills, increasing representation in leadership and executive-level roles, and growing the talent pipeline among prospective candidates.
Produced an intranet-based Yammer campaign featuring the words of the Rev. Martin Luther King Jr. to increase mindfulness and inspire reflection
Celebrated Black Heritage Month through weekly themes highlighting Black science, technology, engineering and mathematics (STEM) leaders, history and contributions, and personal development
Partnered with the Ajilla Foundation to advocate for solutions that advance equity for women of color and fostered the next generation of STEM with a virtual activity night
Military BRG
The Military Business Resource Group (MBRG) consists of a global community of employees who either served in the military, are affiliated with someone who has served or still serves, and other members supportive of military and veteran issues. The MBRG aims to provide its members with meaningful networking opportunities, positively promote our culture through veteran career fairs, honor our veterans for their service and support veterans' causes. Whether one's service was voluntary or compulsory, is ongoing or a distant memory, all are welcome to join the MBRG.
Sponsored the dedication of a plaque honoring the military service of our employees who are veterans
Coordinated efforts to support veterans groups, such as letter-writing campaigns, seasonal toy and candy distributions, and other morale-boosting activities
PRIDE UL BRG
PRIDE stands for People Recognizing Identities and Differences for Equality. PRIDE UL is committed to increasing awareness and understanding of our LGBTQ+ community. This BRG strives to create a positive and supportive work environment and helps deliver our commitment to diversity, equity and inclusion through recruiting and retaining LGBTQ+ talent and supporting customer engagement.
Helped UL Solutions achieve a Human Rights Campaign Corporate Equality Index score of 100%
Held multiple cross-functional events with other BRGs, including UL Parents BRG and WILBRG
Joined more than 400 major U.S. corporations in the Human Rights Campaign's Business Coalition for the Equality Act, federal legislation conferring the same legal protections to LGBTQ+ individuals that members of other protected groups receive under federal law
Tribal Voices BRG
Tribal Voices is our newest Business Resource Group. Formed in November 2021, Tribal Voices supports the needs and identities of American Indians/Native Americans at UL Solutions. By sharing stories about identity, history and connection to Mother Earth, it aims to promote awareness, foster allyship and support career development for Native employees.
Formed a partnership with the American Indian Science and Engineering Society
Made connections with local tribes for future outreach and volunteer opportunities
Supported Indigenous Peoples Day and Native American Heritage Month, while also raising awareness about important issues such as Missing and Murdered Indigenous Persons and Missing and Murdered Indigenous Women
UL Latino BRG
The UL Latino BRG promotes the heritage of Hispanic and Latino UL Solutions employees by sharing their cultures through educational opportunities, networking, cultural events and social gatherings. This BRG also supports the professional development and leadership opportunities of Latino/Hispanic team members to help recruit and retain top talent.
Established its first chapter for Field Service team members in the U.S.
Celebrated Hispanic Heritage Month virtually by sharing local traditions and customs celebrated in different Latin American cultures and locations
Partnered with our ambassadors to work collaboratively on initiatives in the U.S. and Latin America
UL Parents BRG
Working parents make up a large segment of our employee population. The UL Parents BRG wants to encourage a workplace where caregivers can find support and expert guidance while advocating for a healthy work-life balance. This supportive community helps increase employee engagement, productivity and retention — all of which have a positive impact on business goals.
Hosted parenting expert Bea Kim for her presentation on how to prevent parental burnout, featuring guidance and actionable suggestions
Welcomed Today Show contributor and best-selling author Michelle Icard for an enlightening talk on the tween/teen brain, screen time and more
Partnered with other BRGs for events, such as the BBRG's annual school-supply donation drive and PRIDE UL's support of Free Mom Hugs, a global organization supporting the LGBTQ+ community
Women in Leadership BRG
The Women in Leadership BRG (WILBRG) helps accelerate the advancement of women working at UL Solutions by cultivating a strong community of female leaders. The BRG helps members develop their leadership skills and personal and business networks. Members share business best practices and thought leadership and promote career opportunities for women.
Organized a live viewing of the award-winning documentary film Pioneers in Skirts plus a Q&A with the filmmakers and subsequent on-demand access
Grew membership from 800 to 1,392 globally, with a total of 18 chapters worldwide, including in the U.S., Latin America, Europe, Asia and North Africa
Partnered with WILBRG, ULU and Talent Development to create a mentorship opportunity for women at UL Solutions with an initial graduating class of 25 mentees
Young Professionals Group BRG
The Young Professionals Group (YPG) BRG seeks to build and nurture an inclusive environment that engages young professionals in support of our mission and business. The group aims to attract, develop and retain young professional talent, build an internal support system for young professionals, develop personal and professional growth opportunities, and help grow and digitize the business.
Produced a series of events in May on mental health awareness and overall wellness, including topics such as sleep importance, humor in the workplace and yoga
Held a panel discussion with several UL Solutions leaders to share their stories and experiences with Gallup's CliftonStrengths Assessment, followed by several workshops to continue the conversation
Cohosted an in-depth presentation with Total Rewards on our compensation philosophy and how best to advocate for yourself in career development conversations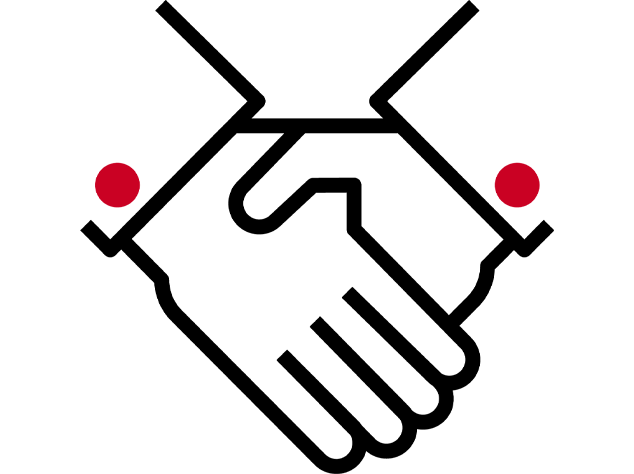 Our DEI Ambassadors help facilitate, advocate and promote DEI regionally and locally. They serve as a conduit to the business, ensure local needs are elevated and validate our DEI initiatives. Their responsibilities include collaborating with other ambassadors, implementing local initiatives and acting as role models for DEI. Through education and outreach, ambassadors aim to increase employee awareness and adoption of DEI and encourage innovation and creativity.
Supported DEI training initiatives by serving as facilitators and promoting participation in various divisions and helped achieve Level 2: Disability Confident Employer in the U.K.
Promoted enterprise-wide DEI learning through the development of a DEI Moments library in SharePoint, Lunch and Learn events, town halls and book clubs
Partnered with several BRGs on guest speaker events and movie discussions and stood against violence affecting Asian American, LBGTQ+ and African American communities
Powering meaningful change worldwide
 
Our mission of working for a safer world demands that we practice diversity, equity and inclusion in our global sustainability efforts, such as our relationship in Africa with Watts of Love. This organization manufactures and distributes solar lights to eliminate dependency on dangerous and toxic kerosene as a light source. Recipients also benefit from Watts of Love's financial literacy program, which provides guidance on how to redirect funds saved on kerosene to start businesses, foster independence and reduce poverty.
In 2021, we donated $100,000 (USD) to Watts of Love, improving 17,500 lives. Each light impacts an average of seven people. For those living on less than $2 (USD) a day in Malawi, these lights change lives.
UL Solutions provided pro bono testing and evaluation and offers ongoing follow-up services to ensure the safe operation, compliance and longevity of Watts of Love's renewable solar-powered lights. We are privileged to support our employees' deepening involvement with this important organization.
Learn more about this project in our award-winning video, Shining light on a sustainable future.