Market challenges
Retailers and brand owners recognize the unprecedented urgency to address the climate crisis. They want to demonstrate to buyers their commitment to sustainability with credible product certifications that enhance transparency. Certification marks often focus on a single attribute rather than multi-attribute requirements evaluating a product's environmental and health impact.
For manufacturers and retailers that want to showcase that their products meet a comprehensive set of environmental, health and social criteria, the ECOLOGO® Certification program can help.
A growing number of so-called "ecolabels" have made it difficult to differentiate between products or suppliers that are genuinely environmentally preferable. Customers need to see demonstrated credibility on sustainable product attributes, which can help companies avoid accusations of greenwashing. Here's how UL Solutions helps customers determine which companies stand out in that crowd.
ECOLOGO® Certification demonstrates overall product sustainability
UL ECOLOGO® Certification is based on multi-attribute, lifecycle-based sustainability standards. All products certified under the ECOLOGO® program must meet or exceed each of the listed criteria of these specific standards before receiving the ECOLOGO® Mark. ECOLOGO® Certification is classified as an International Organization for Standardization (ISO) Type 1 ecolabel and has been successfully assessed by the Global Ecolabeling Network, further demonstrating its credibility.
ECOLOGO Standards offer environmental leadership and scientifically-developed environmental sustainability criteria reviewed and robustly vetted by multiple stakeholders. They consider attributes such as corporate practices, resource use, human and environmental health, packaging, labeling, performance and manufacturing as part of the overall environmental and health impact of a product.
ECOLOGO product categories
ECOLOGO recognition in the market
ECOLOGO® is recognized or referenced in hundreds of specifications, standards and purchasing programs including — but not limited to:
Amazon's Climate Pledge Friendly Program
If Amazon is a distribution channel for your products, the Amazon Climate Pledge Friendly Program will feature your ECOLOGO® Certified products and be searchable by consumers.
LEED
LEED provides a framework for healthy, efficient, carbon-intensive and cost-saving green buildings. Their program recognizes ECOLOGO® Certifications for cleaning products and materials, as well as Renewable Energy Certificates (RECs) for Canada.
U.S. EPA Federal Purchasing Program
The U.S. EPA Federal Purchasing Program helps U.S. federal government purchasers utilize private sector standards and ecolabels to identify and procure environmentally preferable products and services. This program recognizes the ECOLOGO® Certification across a wide range of categories.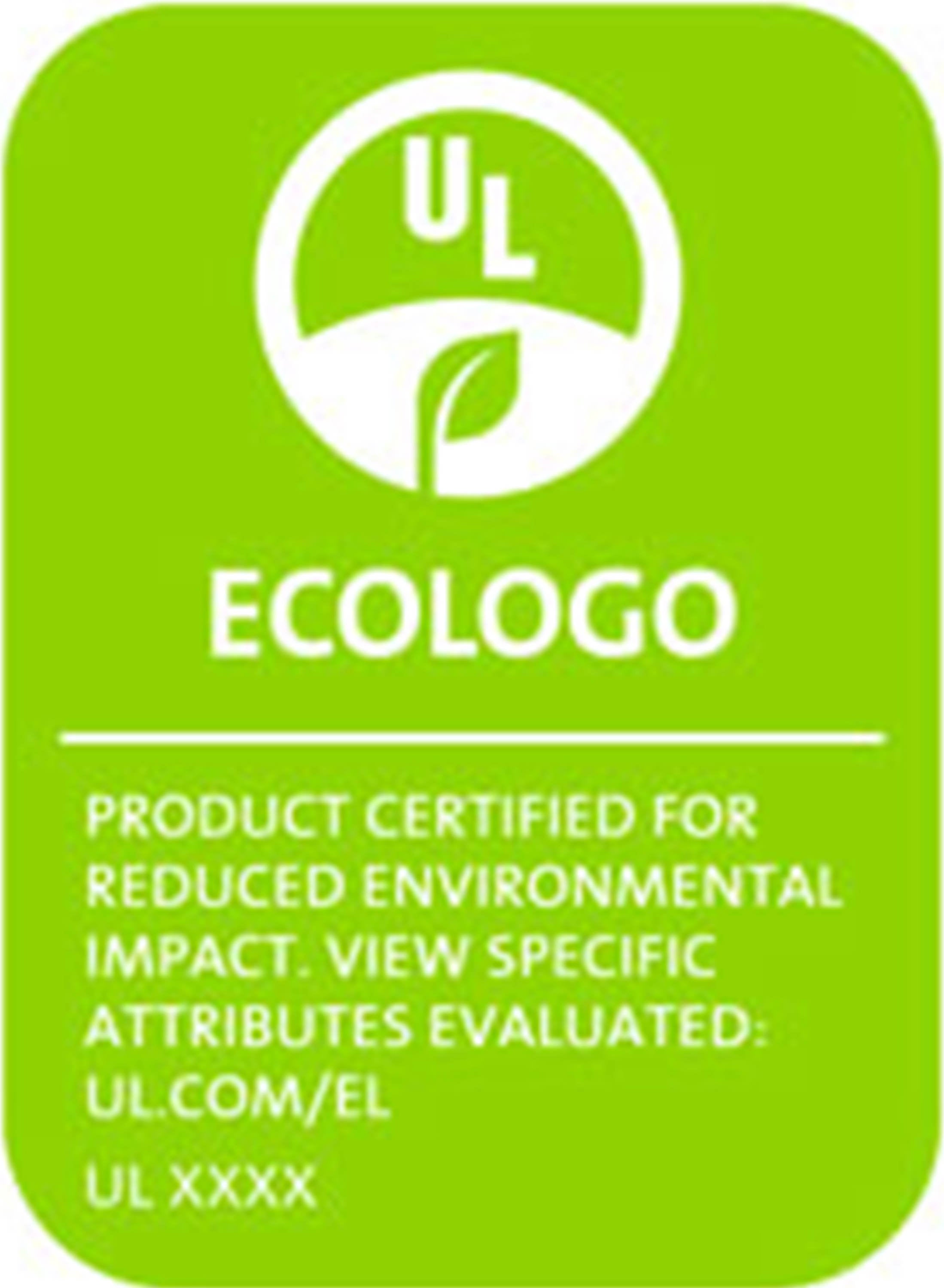 Benefits of UL ECOLOGO® Certification
UL ECOLOGO® Certification helps retailers, brand owners and manufacturers gain a competitive edge in the marketplace by credibly communicating the reduced environmental impact of their product, service or package.
X
Get connected with our sales team
Thanks for your interest in our products and services. Let's collect some information so we can connect you with the right person.