Overview of cGMP
Brands and retailers operate in an increasingly complex supply chain environment. Facility systems and processes within the supply chain are evaluated to ensure consistent quality standards that meet or exceed Good Manufacturing Practices. UL Solutions can conduct detailed audit services for visibility into the performance of your supply chain, thereby protecting your brand from risks.
The importance of cGMP audits to your products
UL Solutions cGMP audit service assesses the systems and processes that produce your private label or national brand items. Our experienced auditors can identify cGMP non-conformance risks so you can correct them before regulatory inspections. Our accreditation with ANAB also safeguards consistency in the implementation of UL Solutions' cGMP audit process and ensures that your audit body has 3rd party oversight.
In terms of our cGMP audit, we offer a holistic approach, from supplier onboarding to post-audit corrective action review and approval. Work with us to design and implement a second-party supplier audit program. Or, become a registered certified site under one of our independent third-party audit schemes. Whether you're expanding to new markets or adding new facilities, we have a solution to fit your need and can scale to meet your demand.
GMP audit process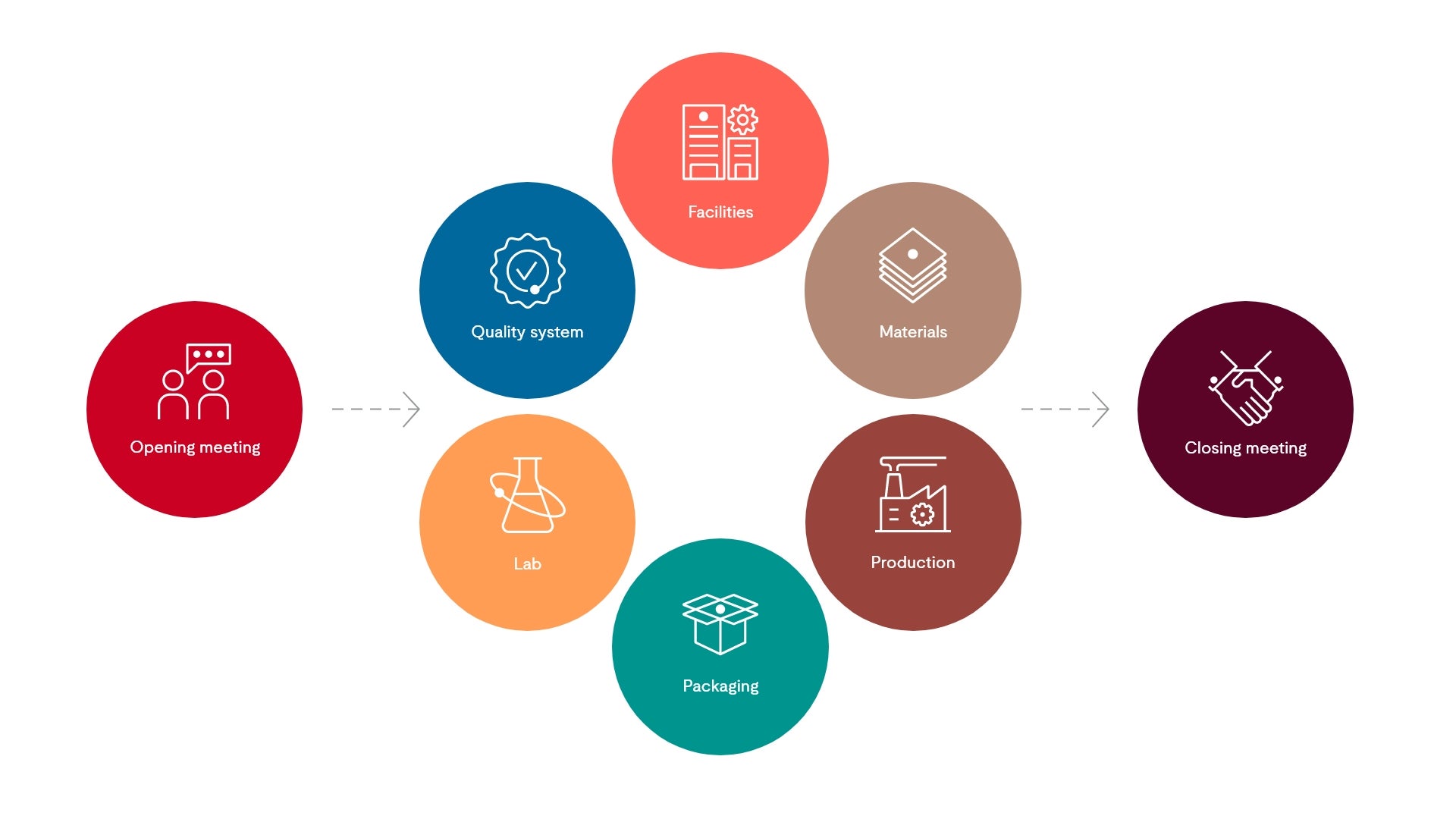 GMP certification process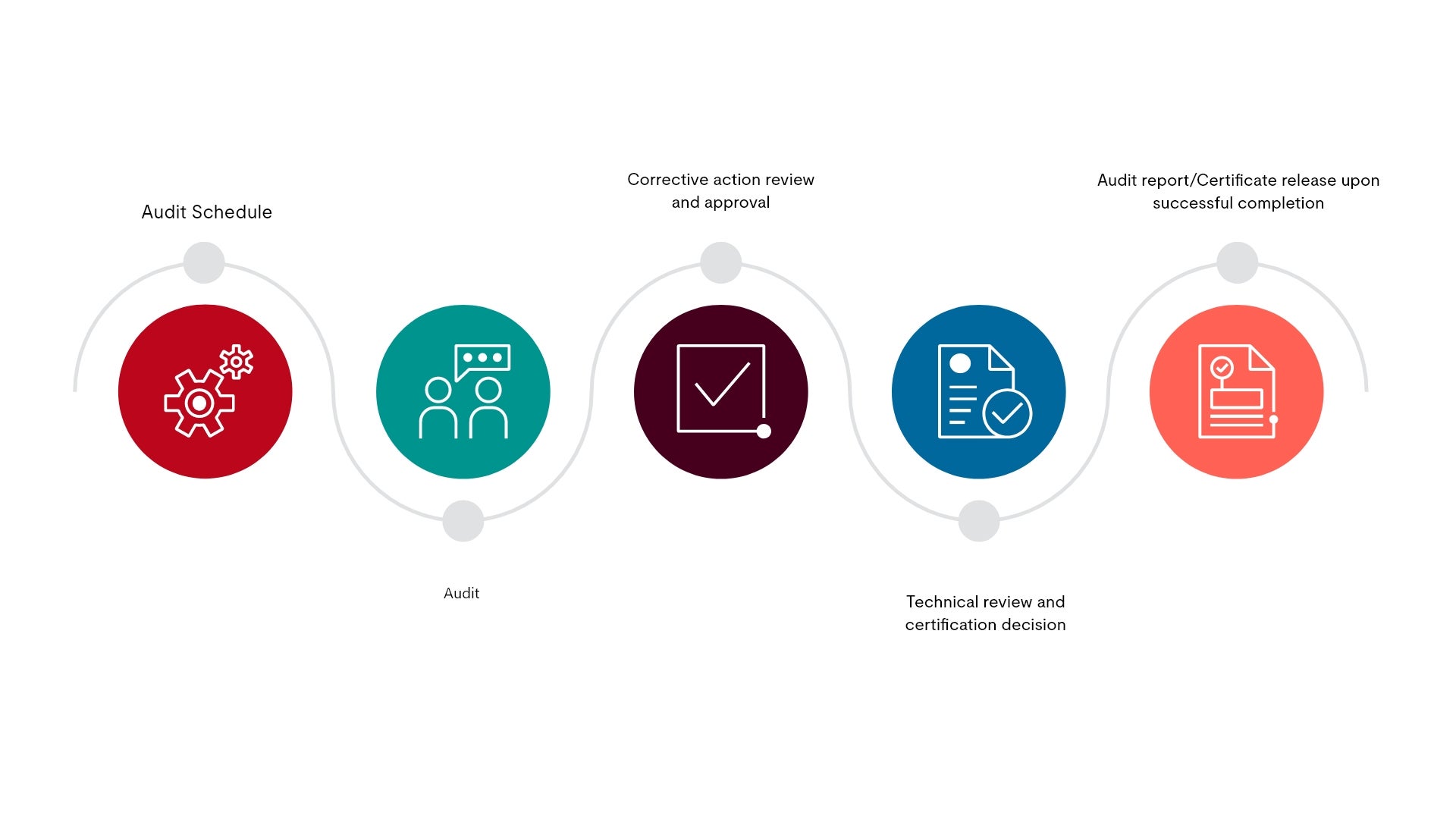 Build trust with a cGMP certification
Our cGMP certification can help brands build trust with consumers on safety and quality. Clients who successfully complete the audit will receive a certification and the final audit report, while marketing their cGMP conformance with certification badges owned by UL Solutions.