Testing the performance of components and the complete system 
Every component that is used in the manufacture of an automotive product needs to be individually tested for its quality and performance. But once it is installed and becomes part of an assembly or subassembly in an automotive product, that complete system also needs to be tested for performance.  
At UL Solutions, we can test both the individual components and the completed assemblies of which they are a part, potentially reducing the time and costs associated with sending parts to multiple testing vendors.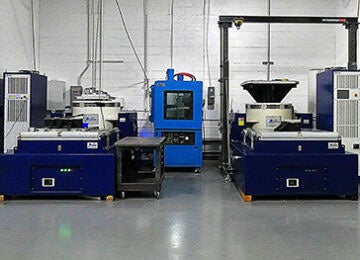 Shock and vibration testing
We offer a wide variety of vibration and mechanical shock testing and can simulate vibration stresses including random vibration, sine vibration, shaker shock, drop shock, squeak and rattle, real-time simulation, and many specialty combinations, such as sine-on-random, Kurtosis and random-on-random.
Our shock and vibration testing includes:
Electro-dynamic (ED) vibration systems
Up to 15,000 force-pound
Two-inch displacement
Ambient systems
Combined environment (temperature/humidity over vibration)
Sine, random, sine-on-random, random-on-random, Kurtosion, shock, transient capture, iDOF
We also offer ED testing with an 11,000 force-pound inductor ring system designed for harsher profiles, such as non-Gaussian vibration with kurtosis control and high-level engine-type profiles.
Mechanical shock
Shaker shock on ED Shaker systems
Higher shock pulses on the Avco drop shock machine
Handling/packaging drop/free fall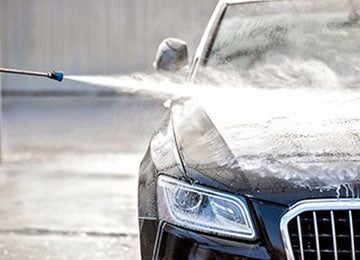 IP code/dust/water spray ingress testing
The IEC, ISO, NEMA, MIL-STD, RTCA and many other regulatory agencies generate methods and test standards designed around ensuring moisture, water, dust and other objects cannot penetrate or otherwise adversely affect the operation of products and systems. We conduct IP Code testing per the IEC, ISO or DIN specifications. We also offer other industry-standard water testing, including immersion, car wash spray, heavy splash, drip, thermal shock, ice water splash and others.
Our testing for this space includes:
Water spray
IPx1 and IPx2 – Drip testing
IPx3 and IPx4 – Water spray
IPx5, IPx5K, IPx6, IPx6K – High-pressure spray
IPx7 and IPx8 – Immersion/submersion
IPx9K – Car wash spray simulation
Customized setups
Dust testing
Settling dust
IP5, IP6, IP5K, IP6K
Thermal shock water splash
Ice water splash
ISO 16570-4
With or without mud slurry (Arizona dust)
Why UL Solutions
Along with helping you address the complex needs associated with testing automotive components, we can also give you confidence in navigating new and growing requirements. By offering an extensive array of solutions, we can support your innovations wherever you are in the product life cycle while supporting your efforts to build and maintain brand loyalty and trust with your customers.
Our network of laboratories around the world — staffed with leading automotive testing engineers who have a deep and broad knowledge of local and global regulations and specifications — have the capabilities you need to test and certify virtually every aspect of your automotive product in one place. We are a global safety science leader, and when you partner with us, we can help you:
Optimize your development process
Reduce your costs
Receive independent and reliable test results
Accelerate your time to market  
X
Get connected with our sales team
Thanks for your interest in UL's products and services. Let's collect some information so we can connect you with the right person.