Annex II of Regulation (EC) No 1907/2006 (REACH) sets the requirements for the compilation of Safety Data Sheets (SDS) in the EU. This webinar addresses the most recent amendments to Annex II of REACH via Commission Regulation (EU) 2020/878, which was published on June 18, 2020.
The webinar will discuss the most significant changes to the Safety Data Sheet according to Commission Regulation (EU) 2020/878. These include structural changes (subsections added/updated), substance disclosure requirements and the additional information requirements for certain substances.
The amendments will have to be considered for new SDS from January 1, 2021.
What will you learn?
This webinar will give you a crucial head start by examining:
The SDS Sections that are affected by the amendment
New information that is required to be added to the SDS
Deadlines to incorporate the new requirement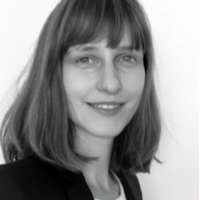 Presenter(s): Martina Schneider
Martina Schneider
As a REACH team leader at UL, Martina helps customers to understand and comply with the REACH regulations in Europe, including the preparation of registration dossiers. In addition, she is responsible for the REACH and Germany-related content of UL's ChemADVISOR® Regulatory Database and Navigator™, as well as several training courses on European regulations and environmental hazard assessments.
Martina earned her PhD in Environmental Chemistry at the Helmholtz Centre for Environmental Research in Leipzig, Germany, where her education included laboratory studies and modeling work on the environmental fate of organic compounds (e.g. pesticides).
Original Webinar Date: July 2020