*Currently only available to organizations in the United States
A simple vaccine tracker application to support your COVID-19 vaccination program
Our complimentary vaccination tracker is an easy-to-implement vaccination management program that has been developed as part of our COVID-19 response and supported offerings.
Suitable for companies looking for a streamlined but scalable software solution that has everything you need to start your program quickly without the need for manual spreadsheets. 
COVID-19 Vaccination Tracker is a limited feature version of PureOHS™ Compliance Management module.
Promote back-to-work safety with an app to track vaccinations
As return-to-work programs gear up, employers need a way to track their employees' COVID-19 vaccinations. You can use this digital tool to manage and record vaccinations at your workplace to help with your back to work and safe working initiatives. 
Support compliance
Our software solution can also support compliance to regulatory requirements for companies that are vaccinating themselves. PureOHS includes features thathelp you easily gauge which employees are in and out of compliance.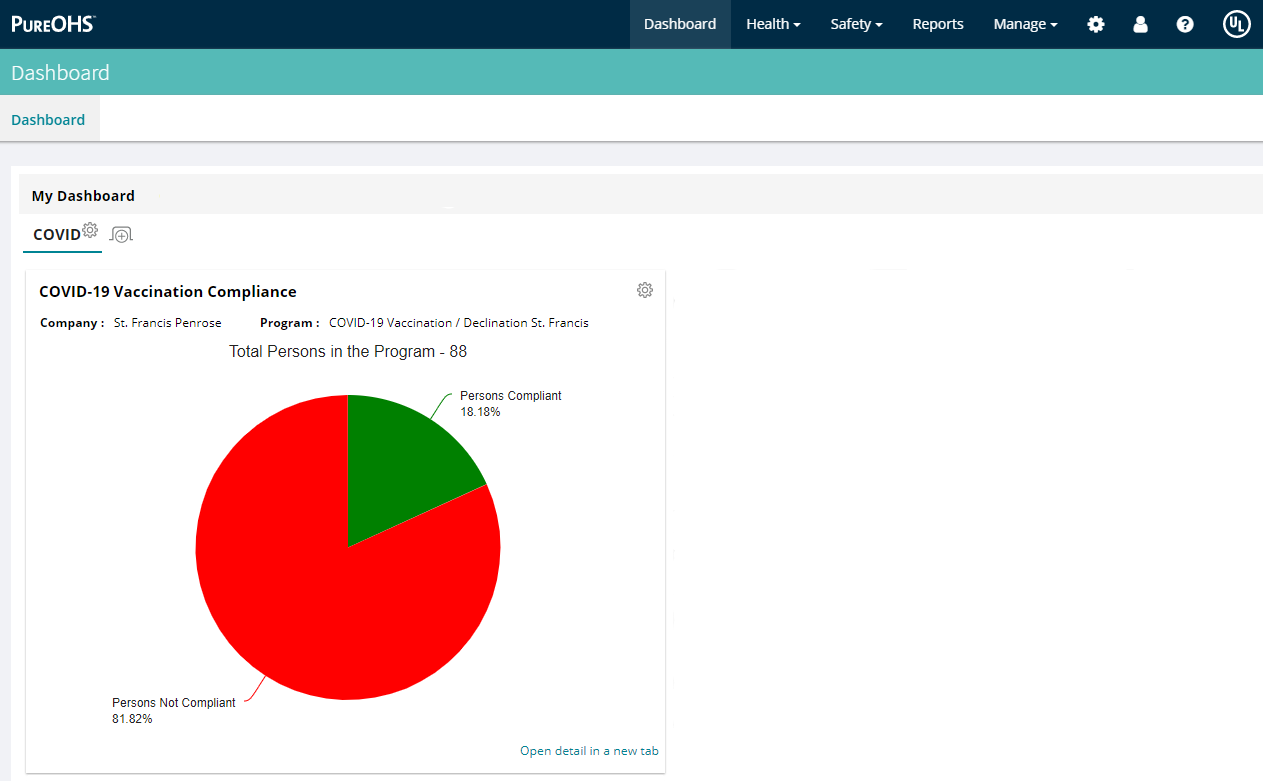 Prepare for the future
Take advantage of this complimentary software to get you going—with the option to scale up to the premium PureOHS™ to be ready for the future. With the ability to track and monitor other vaccination efforts in addition to COVID-19, you can feel more prepared for future potential public health emergencies and regulatory changes.
Suitable for: 
Rural hospitals and clinics
Companies with on-site clinics or nurses
Businesses with vaccination programs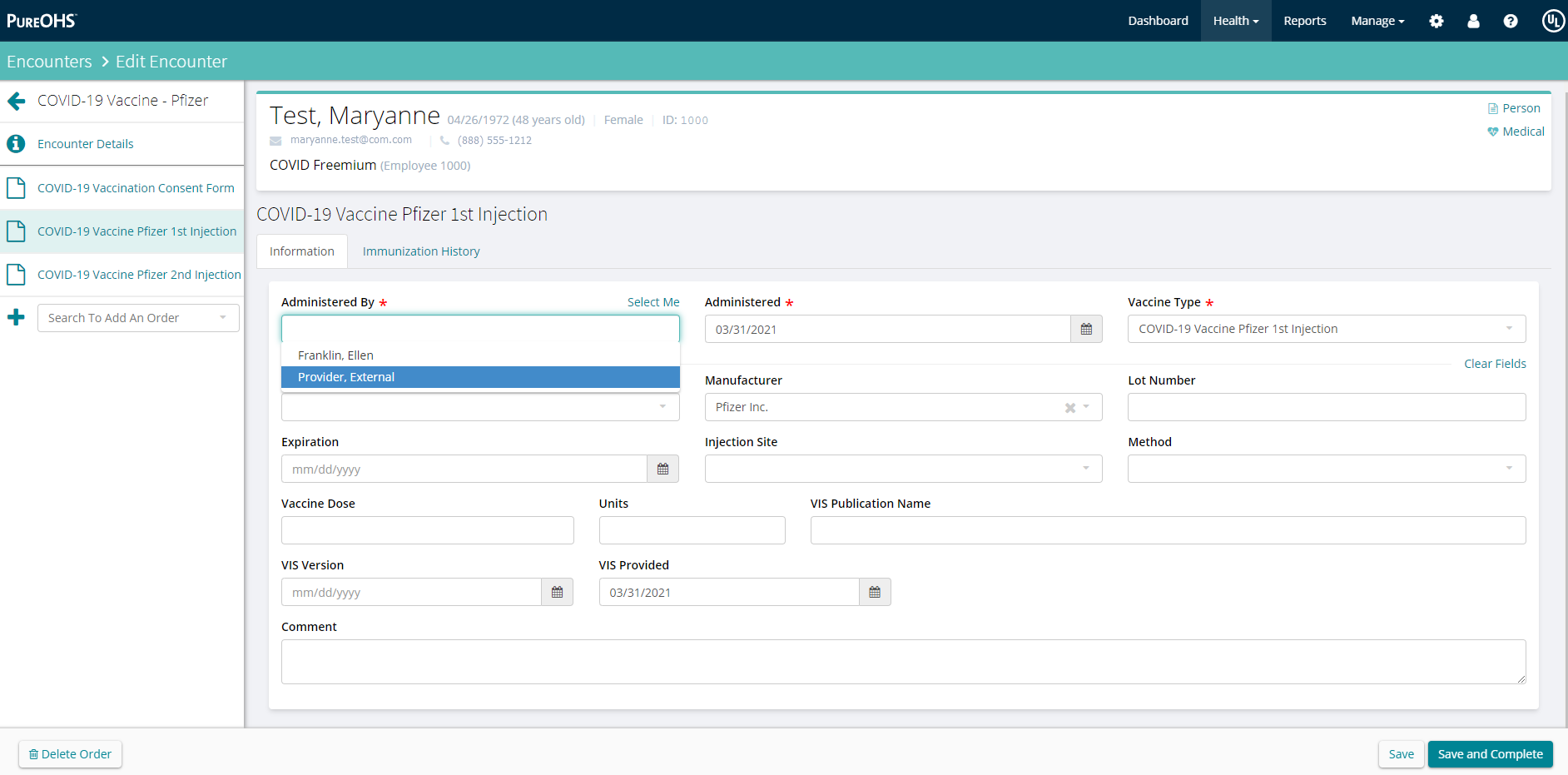 Mobile friendly
Are you tracking vaccinations on the go? You can take Vaccination Tracker with you because our EHS software supports a mobile-friendly experience.
Benefits of a vaccine tracker
Documented COVID-19 vaccinations
Tracked compliance for COVID-19 vaccinations
Everyone added to the system is enrolled in the COVID-19 compliance program.
Compliance listed on reports and dashboards
Limited reports focused on vaccinations and compliance
Single user role for all users
Mobile friendly
Get Started on the COVID 19 Vaccination Tracker

COVID 19 Vaccination Tracker is a limited feature version of PureOHS Compliance Management module that also includes Case Management, Employee and Supervisor Views, and Incident Management modules.