Employee Self-Scheduling for PureOHS® provides efficient communication, automated reminders and customizable appointment options with convenient, user-friendly self-scheduling capabilities, prioritizing employee health and productivity.
Maintaining employee health involves regular testing and exams, such as annual physicals, lab work and immunizations. However, when clinic staff are tasked with managing their colleagues' appointments alongside regular work duties, it can lead to overload, inefficiencies and a diminished focus on patient care.
Self-Scheduling for the PureOHS® Employee Portal enables your employees to schedule their health appointments independently, without relying on clinic staff. 
 
How it works
Employees can conveniently access the self-scheduling system with their preferred devices; quickly view upcoming and past appointments; and schedule based on their availability and preferences.
To ensure a seamless experience, employees will also receive a confirmation email and a reminder containing essential details, such as:
Employee Self-Scheduling eliminates the need for time-consuming back-and-forth communication and allows clinic staff to concentrate on delivering optimal patient care.
Moreover, the clinic controls the number and types of appointments employees can schedule, allowing them to effectively align staff availability and skill sets for successful appointment management and resource allocation. Utilizing the valuable capabilities Self-Scheduling offers requires a PureOHS® license.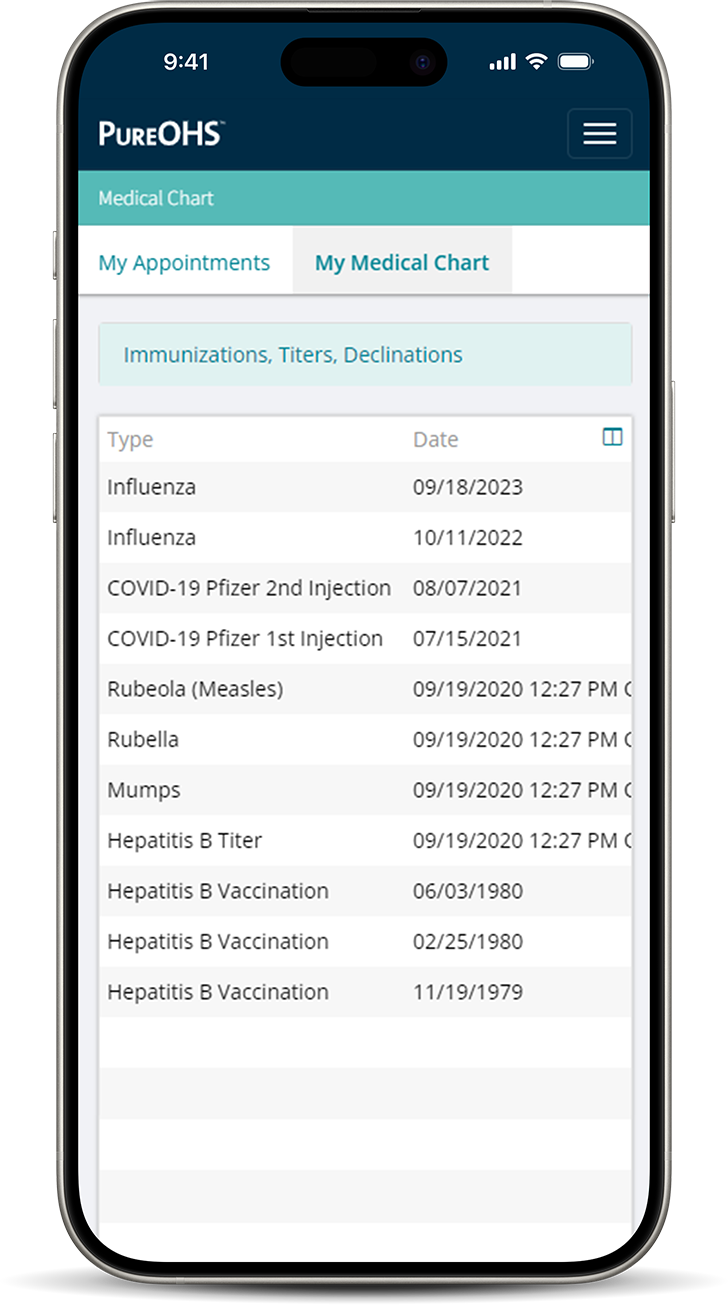 X
Get connected with our sales team
Thanks for your interest in our products and services. Let's collect some information so we can connect you with the right person.