Overview
UL provides building owners, managers and insurers with support to mitigate the risks of unacceptable building envelope performance and reduce the costly damage of envelope failures as you manage your building envelope assets.
Whether you are an owner, manager or insurer considering an addition to your building portfolio or assessing your existing building stock, UL can provide confidence in the building planning and help get maximum service life from installed envelope systems.
Benefits
For buildings in the planning and construction phase, our construction commissioning services provide value by reducing the risk of performance problems with the completed envelope.  This is achieved  through:
Design assist / peer review of construction documents under development to identify opportunities to improve clarity and details to achieve higher, in-service performance
Quality assurance field review of envelope construction activity to identify materials, techniques and details that should be modified to achieve higher, in-service performance
Quality assurance field performance testing of envelope construction activity to evaluate if the completed work meets appropriate performance levels
With the experience and expertise gained from decades of laboratory testing of a wide spectrum of building envelope systems, our dynamic team of highly specialized staff can provide construction commissioning services for your projects in North America.
Why UL
UL is a single gateway to testing, advisory and training services dedicated to the building envelope. UL's network of technical experts, state-of-the-art test facilities, and longstanding relationships with the design and construction community, regulatory authorities, industry technical leaders, trade associations, and universities helps manufacturers gain the compliance credentials they need to compete in a complex global supply chain and the design and construction community to assess and verify building envelope products, systems and structures before, during and after construction.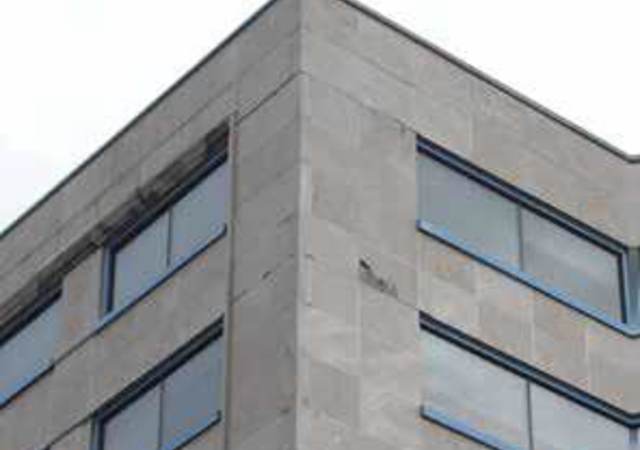 Testing and certification of commercial roofing products
Gain insight into key Code regulations for roofing products, testing necessary to address those requirements and the UL Certification offerings that demonstrate compliance with codes and standards.
Watch our webinar