As COVID-19, the disease caused by a virus called SARS-CoV-2, made its way across the United States, anxious shoppers rushed to stores to stock up on the essentials—hand sanitizer, toilet paper, paper towels. Media outlets reported on rapidly emptying shelves, which set off even more frenzied buying, leading to what some news publications called the 2020 Toilet Paper Crisis. 
Georgia-Pacific, a manufacturer and distributor of paper and packaging products, building products and related chemicals, had been running their paper plants 24 hours a day before the novel coronavirus hit; how could they increase production to meet this unexpected consumer demand? 
One solution explored by Georgia-Pacific was to redeploy its production lines at its Green Bay, Wisconsin plant, to try to keep up with demand. The plant was already producing paper towels that are ECOLOGO® Certified by UL for lower environmental impact, could they add a production line to an alternative machine?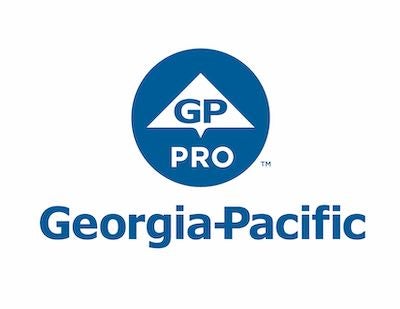 The machine in question produced ultra-premium bath and towel tissue products for consumers in North America. It used a proprietary technology known as E-TAD that produced structured tissue with paper characteristics closer to its conventional wet press (CWP) machines. The chemistry process for the E-TAD machine, however, was different than that of CWP. To produce paper towels that can use the ECOLOGO Certification mark label on this machine, they would need to have the paper machine added to their scope of certification. 
As John Mulcahy, vice president of sustainability at Georgia-Pacific, explained, "ECOLOGO Certification is specific as to what plants and equipment can be used to produce products under the label," he said. "Using different machinery for the production of ECOLOGO Certified products was a change that UL had to know about."
But that takes time, and with paper products in high demand, time was of the essence. 
Georgia-Pacific reached out to UL to see if they would consider expediting conditional approval of the machine to produce ECOLOGO Certified products. After auditing the necessary materials, UL was able to issue a conditional approval in a matter of days. With social distancing rules and stay-at-home mandates in play, UL has accelerated its processes to help its customers meet increased COVID-19 demands. 
"I think it's a customer success story about UL's quick attention to this issue, which helped Georgia-Pacific keep up with the demand for these products," said Michael Lehmann, a sales manager with UL's Environment and Sustainability division. 
Georgia-Pacific's operations in Green Bay is now turning out one million cases per year. Georgia Pacific employs around 1,400 people for its Green Bay operations. 
"Georgia-Pacific has a great relationship with UL," Mulcahy said. "Their flexibility during these challenging times has helped us increase production of our sustainable paper products to meet consumer needs."
Learn more about UL's Sustainability Solutions.