Verify the safety and integrity of your plastics materials
Unlike traditional manufacturing such as injection molding, the 3D printing (or additive manufacturing) process introduces a variability which significantly impacts material properties based on how test specimens are printed. It's important to verify the performance and safety of your materials and products for additive manufacturing applications. That's where the UL Blue Card comes into play – as a safety and quality guarantee, and a low-maintenance marketing tool.
The infographic below helps explain the process of certifying your materials for additive manufacturing. A Blue Card is automatically issued when a material intended for 3D printing receives a UL Recognized Component Mark.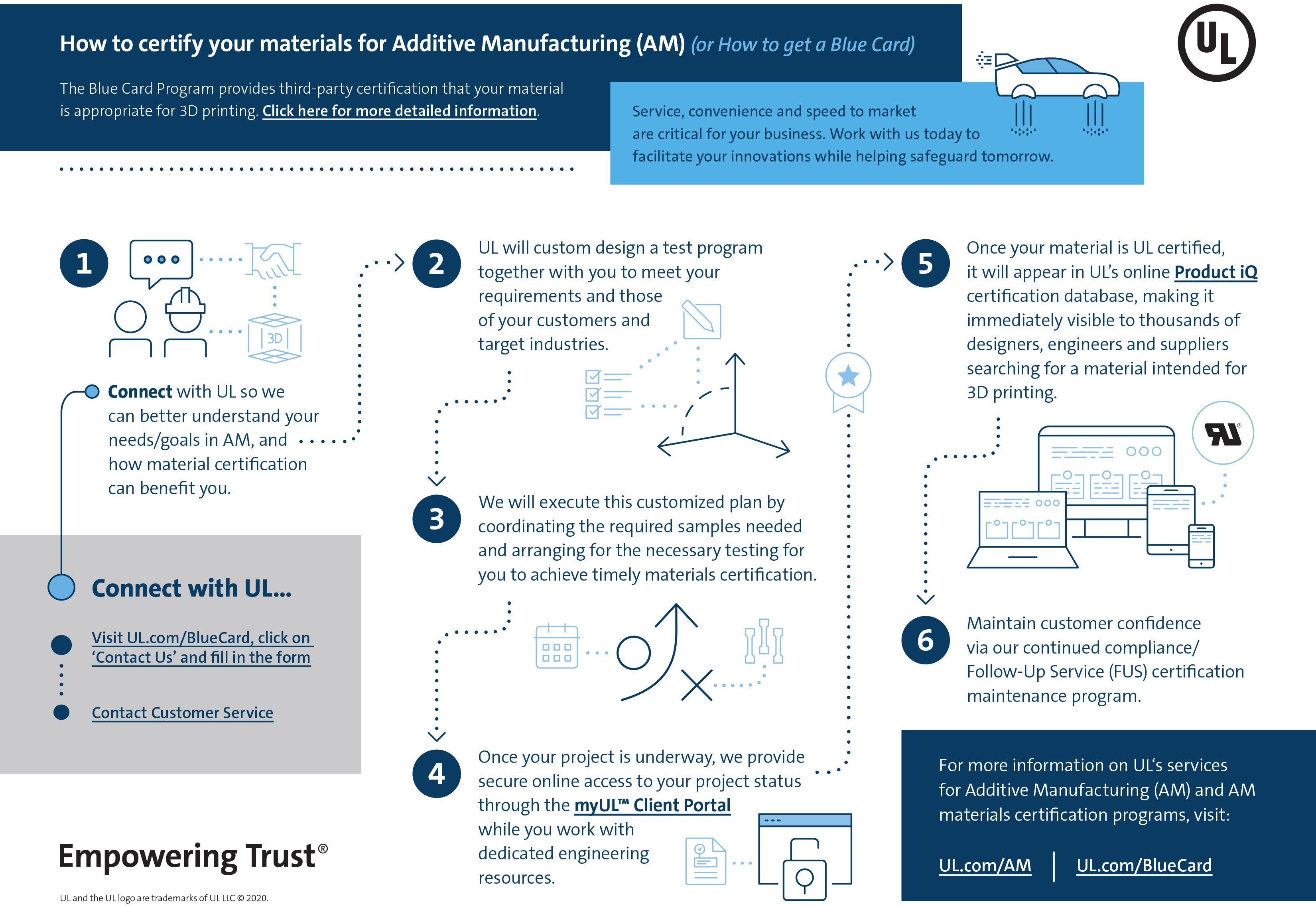 474.18 KB